Published on

Posted under
Top 50 Most Popular LinkedIn Hashtags 2021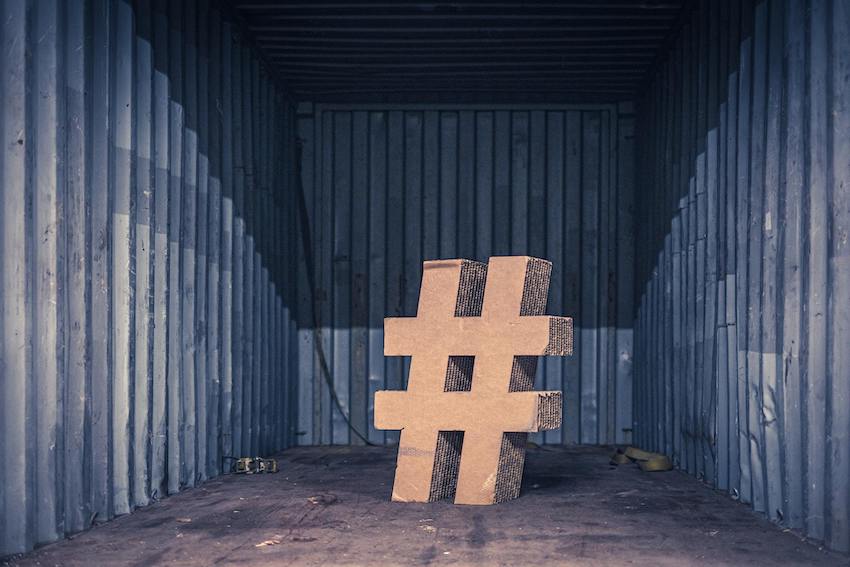 I want to show you the top 50 most popular LinkedIn hashtags, 2021. It's hard to spot this list on the internet anywhere. There's no tag "leaderboard" that LinkedIn puts out to users.
But that's okay, because today I'm going to show you the top 50 most popular LinkedIn hashtags as of right now.
List updated in April, 2021.
The Top 50 Most Popular LinkedIn Hashtags 2021
#India - 67,000,000 Followers
#Innovation - 38,891,000 Followers
#HumanResources - 33,000,000 Followers
#Management - 36,122,000 Followers
#DigitalMarketing - 27,500,000 Followers
#Technology - 26,500,000 Followers
#Future - 24,000,000 Followers
#Futurism - 23,500,000 Followers
#Entrepreneurship - 22,800,000 Followers
#Careers - 22,500,000 Followers
#Marketing - 20,300,000 Followers
#Socialmedia - 19,750,000 Followers
#VentureCapital - 19,350,000 Followers
#Branding - 18,100,000 Followers
#Personaldevelopment - 14,780,000 Followers
#Money - 14,200,000 Followers
#Sustainability - 13,300,000 Followers
#PersonalBranding - 10,500,000 Followers
#WhatInspiresMe - 8,000,000 Followers
#BestAdvice - 7,700,000 Followers
#Travel - 7,000,000 Followers
#Programming - 6,650,000 Followers
#Analytics - 6,500,000 Followers
#Design - 5,875,000 Followers
#Sales - 5,865,000 Followers
#Fundraising - 5,775,000 Followers
#Law - 5,500,000 Followers
#Ecommerce - 5,360,000 Followers
#GraphicDesign - 4,990,000 Followers
#Culture - 4,700,000 Followers
#Fashion - 4,200,000 Followers
#PublicRelations - 3,750,000 Followers
#Business - 3,650,000 Followers
#Networking - 3,550,000 Followers
#Leadership - 3,080,000 Followers
#EmotionalIntelligence - 2,980,000 Followers
#Jobs - 2,760,000 Followers
#ArtificialIntelligence - 2,410,000 Followers
#Hiring - 2,400,000 Followers
#Health - 2,270,000 Followers
#Happiness - 2,190,000 Followers
#Engineering - 1,890,000 Followers
#MentalHealth - 1,790,000 Followers
#JobSearch - 1,750,000 Followers
#JobSeekers - 1,740,000 Followers
#Mindfulness - 1,730,000 Followers
#PositivePsychology - 1,600,000 Followers
#LinkedIn - 1,250,000 Followers
#Job - 1,000,000 Followers
#Startup - 990,000 Followers
Of course, hashtags are useless without a solid LinkedIn post. I've compiled six examples of viral LinkedIn posts that got 20,000+ views for me if you're looking to create content on LinkedIn.
If you're looking for the best LinkedIn hashtags, you're likely a content creator and may be interested in a platform called Medium.com. It's a place where writers get paid to write blog posts. Seriously. There's a lot of synergy between Medium and LinkedIn, so consider taking my email course to find out more about Medium.
22 Additional Top Hashtags On LinkedIn
Let's go over some more LinkedIn trending hashtags in 2021, broken down by category.
Digital Marketing Hashtags
#Creative - 106,000 Followers
#Webdesign - 380,000 Followers
#MarketingStrategy - 77,000 Followers
#SEO - 125,000 Followers
#Advertising - 205,000 Followers
#Writing - 75,000 Followers
#Freelancing - 48,000 Followers
#EmailMarketing - 500,000 Followers
#Storytelling - 490,000 Followers
Hiring Hashtags LinkedIn
#Resume - 167,000 Followers
#Team - 135,000 Followers
#Talentacquisition - 140,000 Followers
#CareerOpportunities - 180,000 Followers
#NowHiring - 80,000 Followers
Best Recruitment Hashtags LinkedIn
#Recruiting - 910,000 Followers
#HR - 900,000 Followers
#Jobhunt - 100,000 Followers
#Work - 90,000 Followers
#Opportunity - 150,000 Followers
#Connections - 110,000 Followers
#Employment - 71,000 Followers
#HelpingHands - 317,000 Followers
How To Find The Most Popular Hashtags On LinkedIn
If you want to find popular LinkedIn hashtags, there's a few ways to go about it. The first way to find trending LinkedIn hashtags is to use a secret URL trick.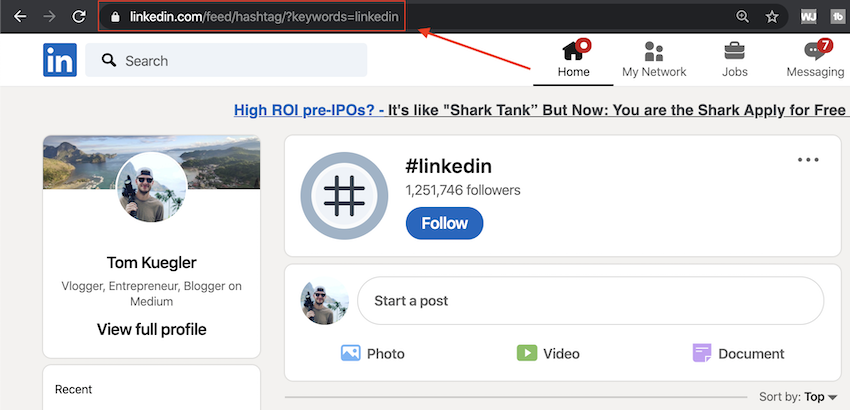 As you can see, if you type in "linkedin.com/feed/hashtag/?keywords=" into your browser, you can check LinkedIn trending hashtags and see how many followers they have. It's almost like a LinkedIn Hashtag search engine. After the "=" just type in the LinkedIn hashtag you want to check. In this case, I checked the #LinkedIn hashtag.
That's one way to find popular LinkedIn hashtags and see how many followers they have, but what about discovering new LinkedIn hashtags you've never seen before?
I recommend scrolling down to check the posts on whichever hashtag page you're on. When you check any LinkedIn hashtag like this, you can also scroll down to see the top posts that used that hashtag in the last few minutes, days, or hours.
Here's one I found.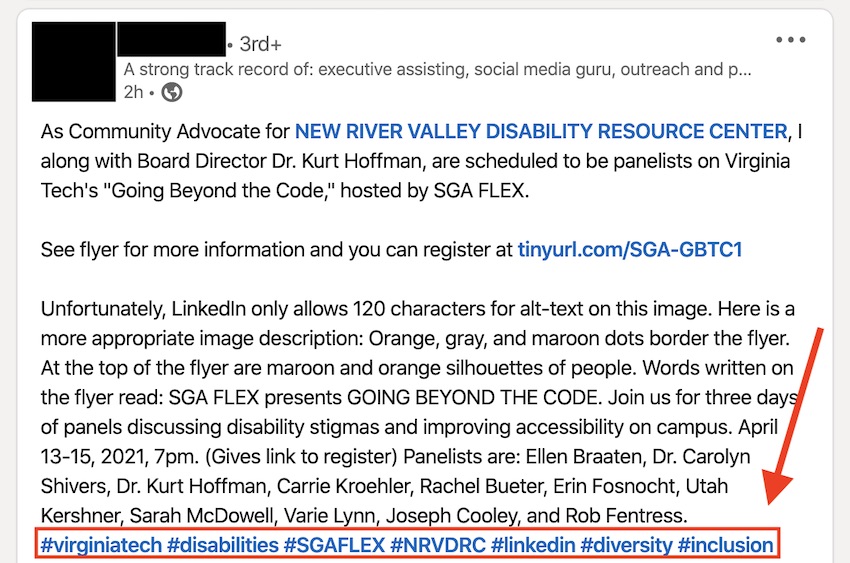 At the bottom we can see this user used a bunch of different hashtags like #diversity and #inclusion. Let's check #diversity in the URL code that I shared..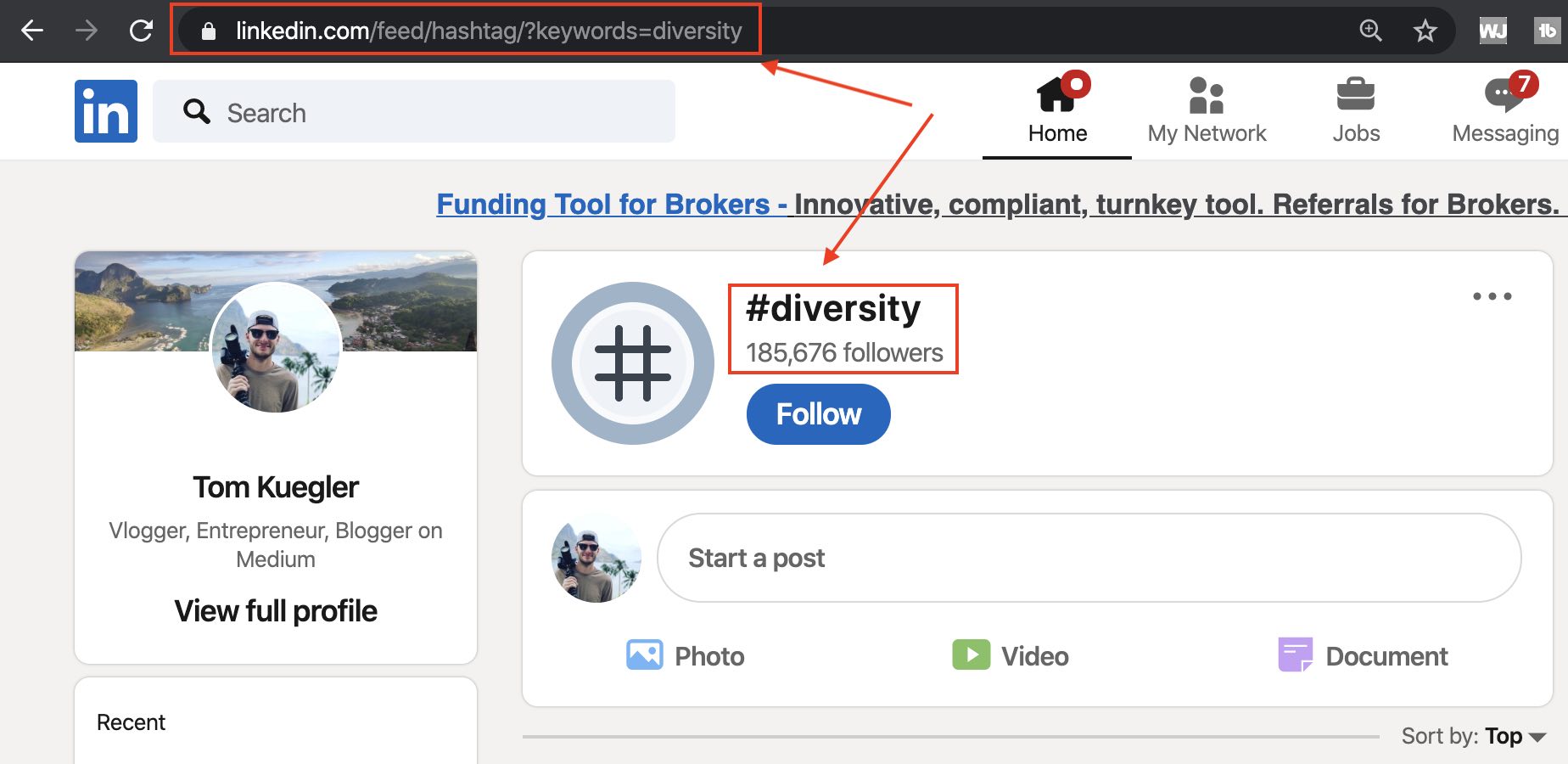 Amazing! So we found another trending LinkedIn hashtag to put into future LinkedIn posts. This is a way to work backwards to find the best LinkedIn hashtags that work for you.
How To Use Hashtags On LinkedIn
After looking at my LinkedIn Hashtag generator from above ;) , now is the time to start using hashtags on LinkedIn. If you want to know how to add a hashtag in LinkedIn posts, simply type one in at the bottom of your post, and press publish. That's it.

Once you press publish, the hashtags show up as blue links that users can click into to find other related posts. This works on LinkedIn Mobile as well as on your Desktop.
One thing I'd warn you against is including more than 3 hashtags on a given post. For some reason, LinkedIn does not like that too much. They will likely penalize your post if they see you've included 10 different hashtags.
That seems spammy anyway, doesn't it?
Just choose one or two hashtags, preferably from this list of the most popular LinkedIn hashtags 2021, and you'll be okay.
How To Follow Hashtags On LinkedIn
Once you search for a particular hashtag on LinkedIn using my method from above, there's a blue "follow" button you can press underneath of the hashtag that allows you to "follow" it.

Once followed, you'll start seeing popular posts in a given tag on your LinkedIn feed. That's how to follow hashtags on LinkedIn.
How To Create Hashtag On LinkedIn
If you're feeling extra creative today, you can choose to create your own hashtags for LinkedIn. A few friends and I created one called #quoteyourconnections way back in 2017, but haven't published under it for ages.
Here's an example of one LinkedIn hashtag from Greg Brenner:

He publishes his posts under the hashtag #thehrdad. He only has about 78 followers for it, but that can pack quite a punch still. For everyone who followed his hashtag, they could possibly find his posts recommended on their feed. That's more LinkedIn impressions, and more opportunities to get seen on this platform.
If you want to create your own LinkedIn hashtag, just write one out underneath your post. That's right–to create one, all you have to do is type it underneath a new post and press publish. Now it's brand new and waiting to be followed.
You could, in theory, tell your followers to go follow your new LinkedIn hashtag in a new post, too. Talk about a good LinkedIn marketing idea!
Are Hashtags That Important On LinkedIn?
They very well could be. There's really no way to tell. I haven't seen a lot of traffic come when my post is "trending" on LinkedIn. I normally just use #writing or #travel though.

Travel does have 7,000,000 followers according to this list.
For instance, here is one of the LinkedIn posts that was trending in #travel since three days ago: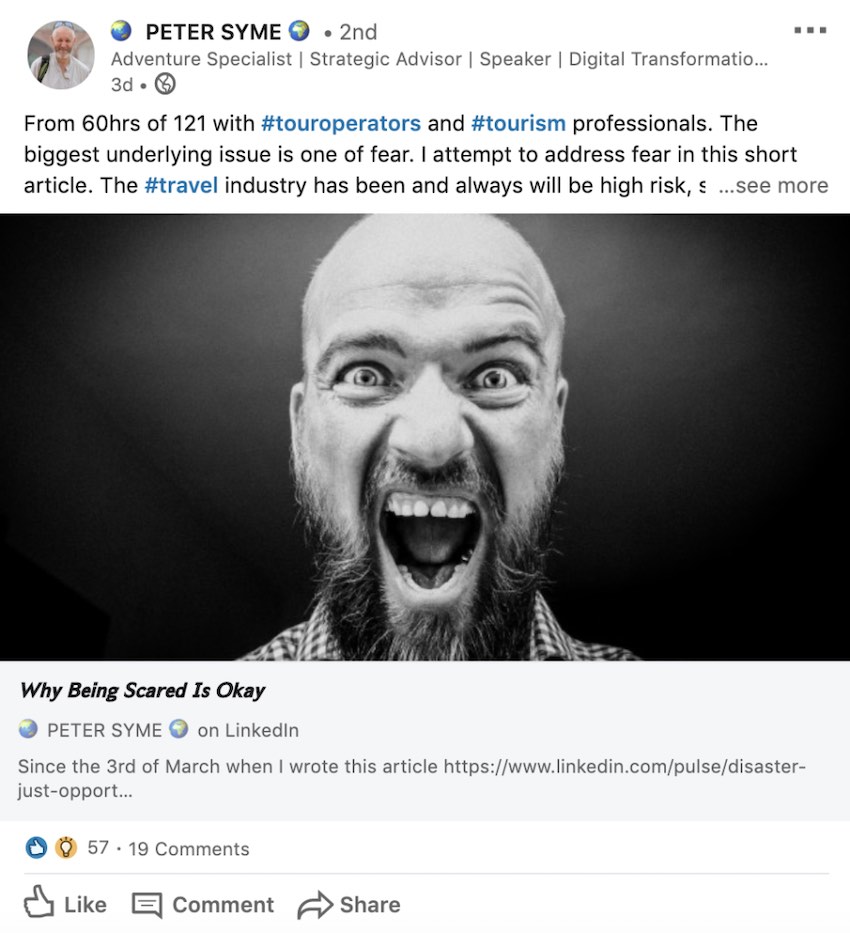 It only has 57 LinkedIn likes despite trending in a hashtag with over 7,000,000 followers. I don't think that hashtags do all that much, but you never know if including one can give your post a big boost.
So include one, it takes five seconds!
Use Hashtags To Discover Great Content, Too
So many people ask me what's a good way they can discover great content creators on LinkedIn. For me, it can all be done through the hashtags. Take a look through any of these hashtags really quick, and you'll likely find a bunch of folks worth connecting with.
That's it for this blog post. I hope you get a lot of value from my list of the top 50 most popular LinkedIn hashtags 2021.