Published on

Posted under
How To Post From Medium To LinkedIn In 10 Minutes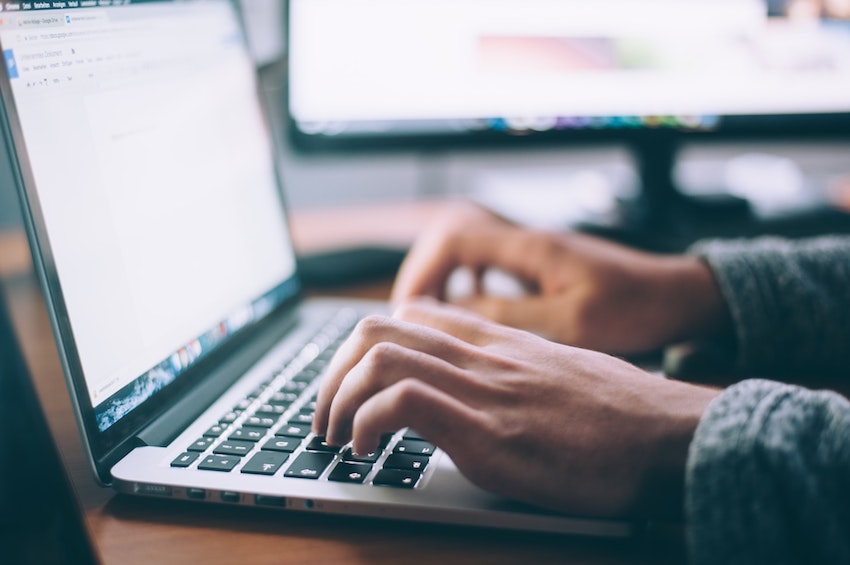 Let's talk about how to post from Medium to LinkedIn. There's two methods. One method deals with sharing the link from your actual Medium blog post onto LinkedIn while the other deals with copying and pasting your entire Medium article over to a LinkedIn article.
I'll show you how to do both things in-depth with a series of pictures. It's a great way to grow your LinkedIn audience and it's super easy! Let's get into it.
Method 1: Re-Sharing Your Medium Post To LinkedIn
If you want to know how to post from Medium to LinkedIn, this is one of the solutions.
Go to your Medium blog and copy the URL up at the top of the page.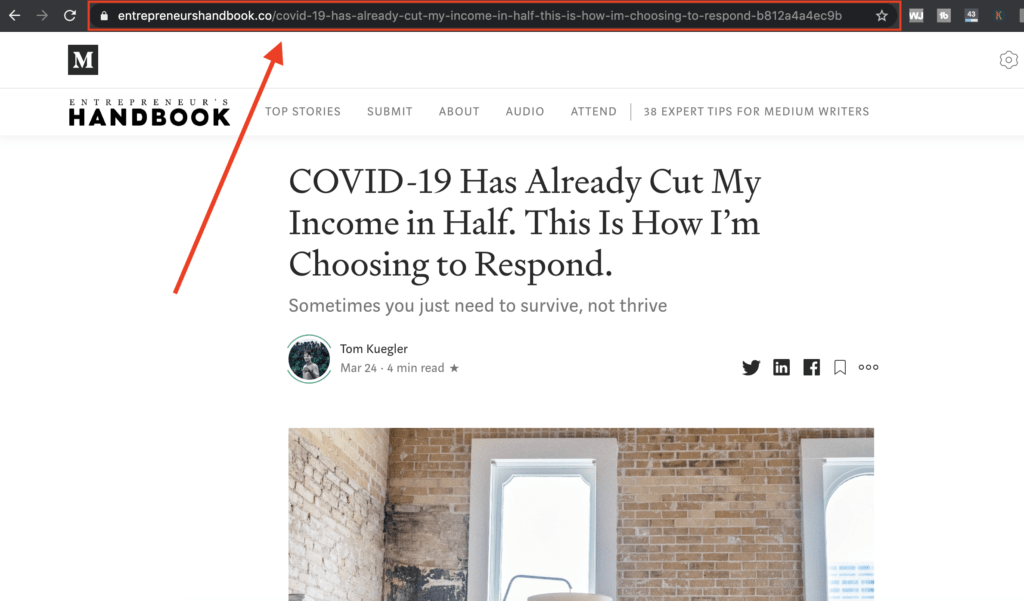 Then all you do is paste that URL directly into a new post on LinkedIn on the homepage here.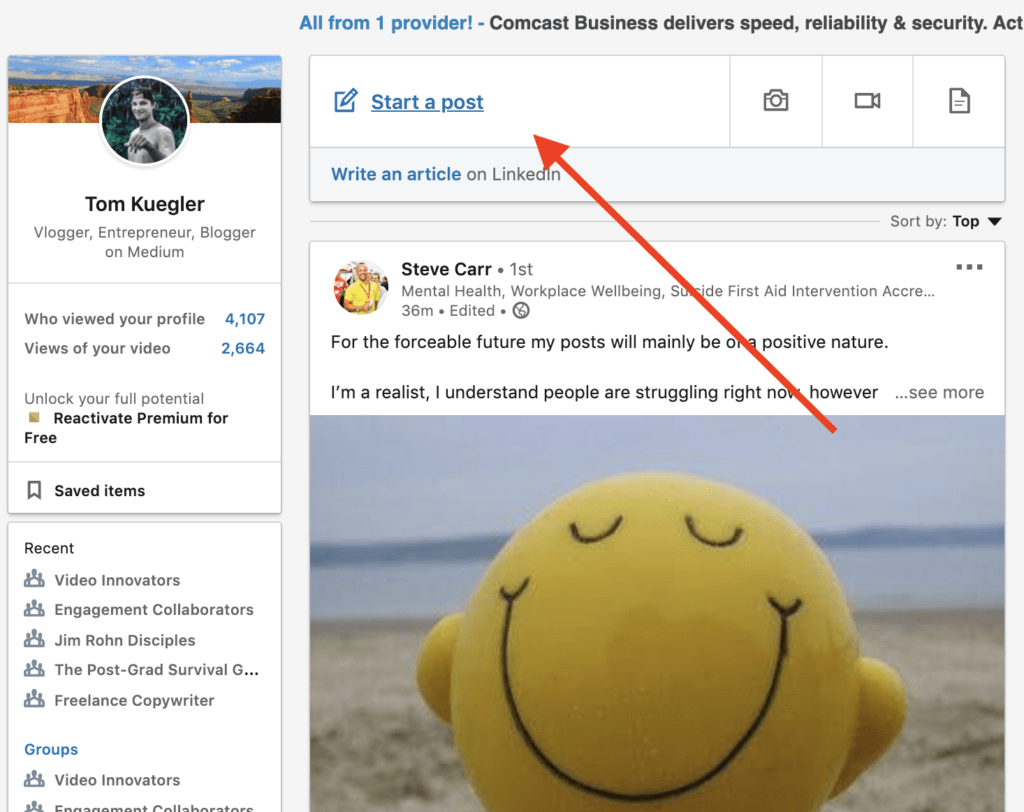 Then you should have the article auto-populate beautifully in the new draft view.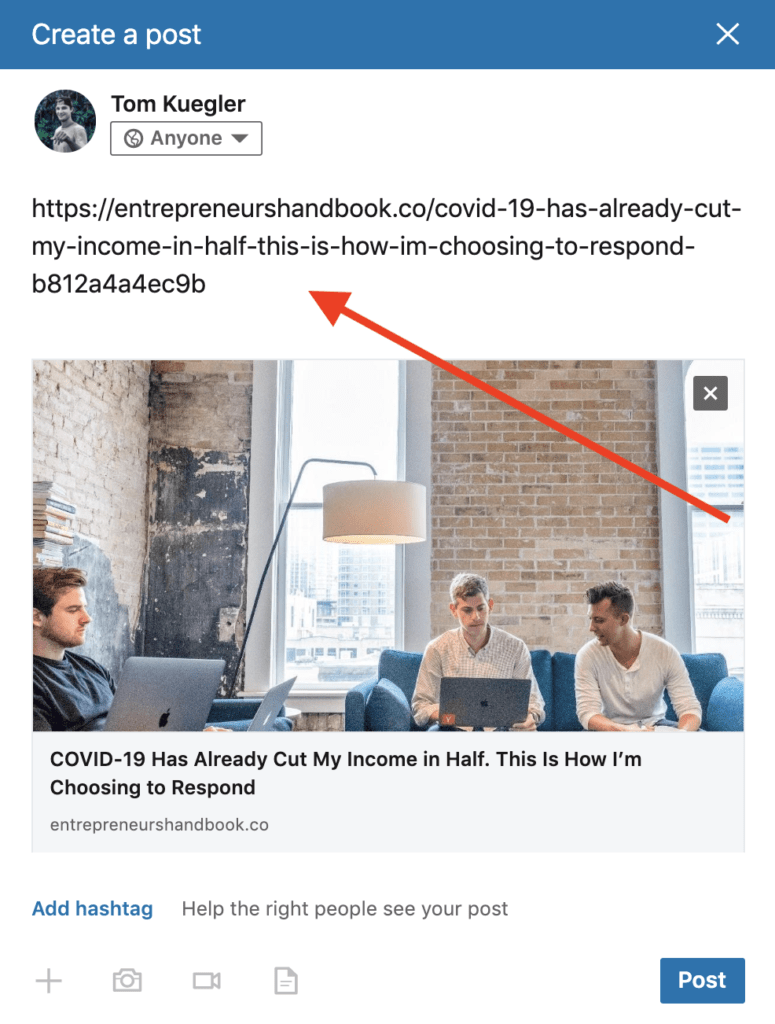 Press "post" and you're done.
By the way, if you want to get my free 5-day email course on how to get 1,000 followers on Medium, sign up below!
[thrive_leads id='10010']
Method #2: Re-Publish The Whole Article On LinkedIn
Okay, so if you want to go ahead and re-publish the entire article on LinkedIn, then keep reading. It can be done in about five to ten minutes.
Go to Medium, and copy the entire blog posts from top to bottom. Highlight everything.
Then go over to LinkedIn, and press "Write An Article" on the homepage right here.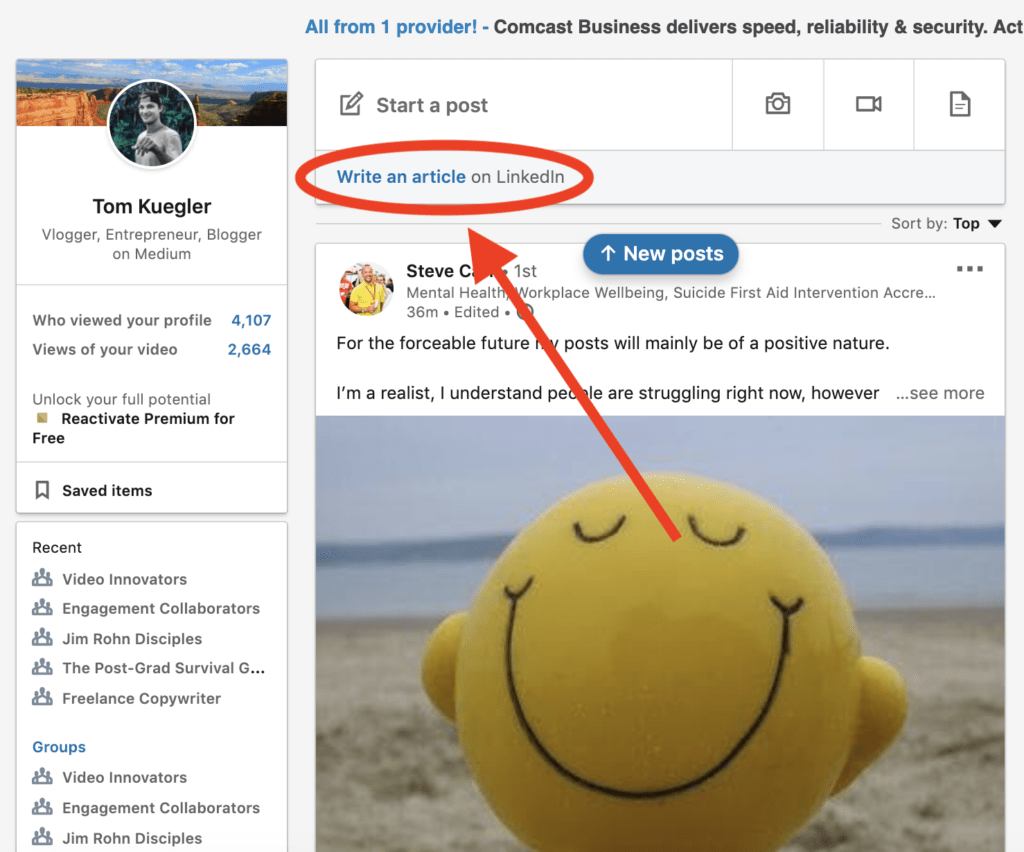 Then you'll be taken to a screen that looks a whole lot like a typical post editor on Wordpress or Medium. Go ahead and copy the entire article into this screen.
Now, when you do this, the post is going to look a little weird from a formatting perspective. Make sure to go in and delete any unwanted spaces between paragraphs, as well as re-format sub-headlines and pull quotes.
To play with the formatting, just go to the top of the page and take a look at the "Publishing Menu." From there you can add links, pull quotes, bold and italics, as well as play with the headings.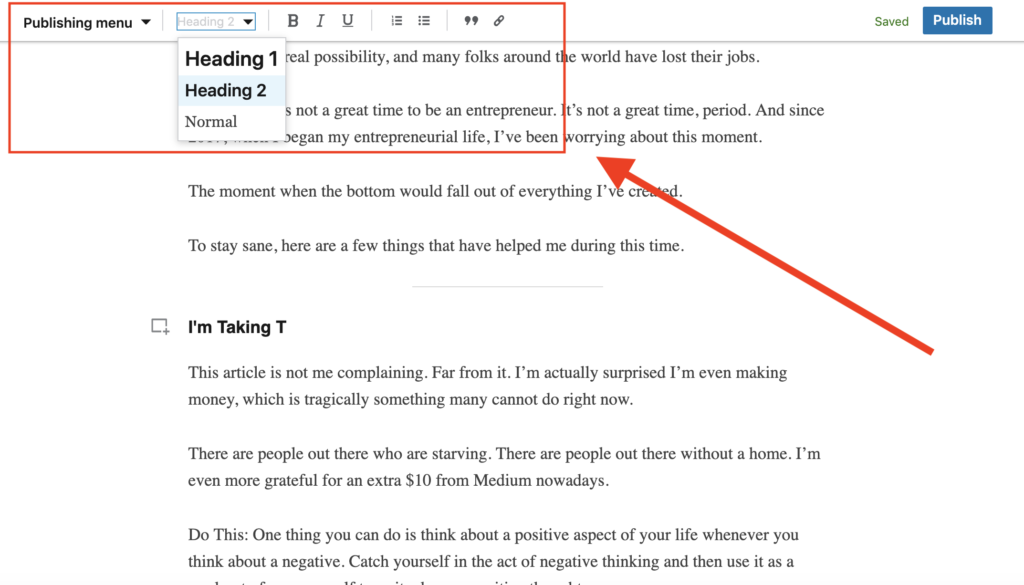 The cover image can be added in the box above the headline pictured below.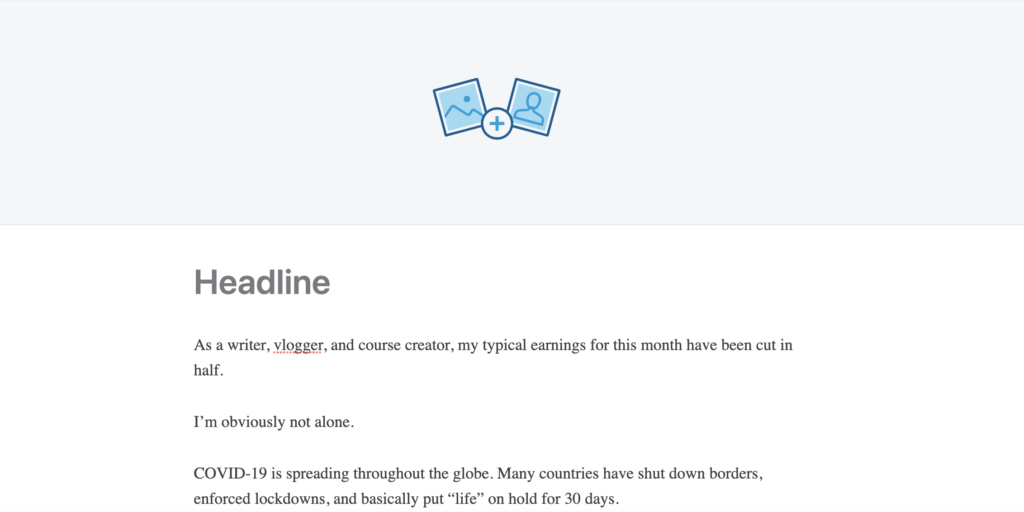 Then when you are done, you press "Publish" up at the top right of the page. That's how to post from Medium to LinkedIn in a nutshell!