Published on

Posted under
How To Become A LinkedIn Influencer With 10,000 Followers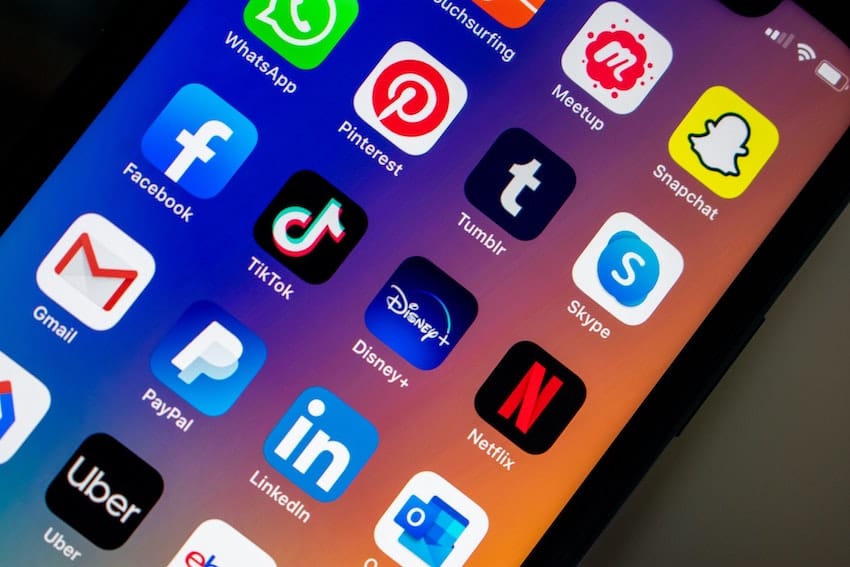 Let's talk about how to become a LinkedIn Influencer. Over the last two years or so, LinkedIn has silently changed the social media game. I say silently because apparently nobody knows how freaking awesome this platform is.
Ever since I passed 10,000 followers, I find it pretty out-of-the-ordinary to get less than 200 likes on my LinkedIn posts. The other day I shouted out a webinar to my LinkedIn audience and got 30 people to sign up in an hour. I filled up the class to 100 a few days later.
If you want to find out how to become a LinkedIn Influencer, you can do two things…
One, you can watch the OG LinkedIn marketers, like Quentin Allums, Eric Didier, and Finn Thormeier in real time.
Or you could just read this article really quick. I don't have 40,000 followers like Quentin Allums, but I do have 12,000. I've had some videos get 300,000+ views on LinkedIn. Do you want to know some of the secrets? Let's dive in.
Here's how to become a LinkedIn Influencer..
Don't Be Professional, Just Be Yourself
You know what I post about on LinkedIn? The Philippines, traveling, people I meet, writing advice, political ideas, LinkedIn marketing strategies, and general life lessons. That's like seven things, and I'm barely scratching the surface.
Too many people try to be too professional on LinkedIn. There's nothing wrong with that, however don't be afraid to show us "you" too sometimes.
Don't be afraid to take a video of the mess your child just made on the floor. Don't be afraid to be honest. Post about whatever you want. People will dig your personal posts and articles and it will actually set you apart on this "stick up your butt" platform that is oftentimes LinkedIn.
Leverage Selfie Videos
Video, video, and even more video. You know how pictures say a thousand words? LinkedIn Video is 30 pictures per second. A minute long video contains 1800 times more information than a single picture can. Plus your audience can hear and see you.
There's a reason why live webinars sell much better than emails. That's because the audience can hear you, see you, and therefore trust you much more than they would if you just wrote them an email.
Even if you only get five likes on your video, it's very important to leverage that medium to get your existing followers to trust you even more.
Quentin Allums built his entire LinkedIn empire off the back of LinkedIn Video. And by the way, you don't even need to own a fancy camera or anything–just record with your phone.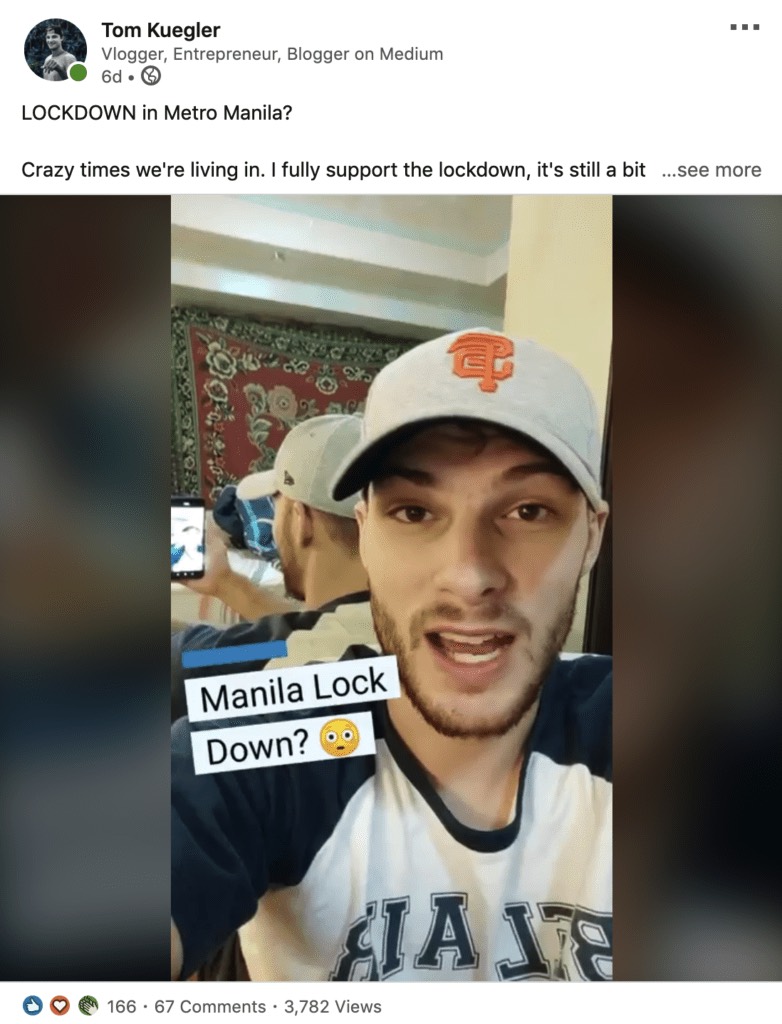 Here's what something like that looks like (pictured above). I literally just recorded that on my mobile phone in two minutes, added a little title overtop of it and then wrote a short description which took another five minutes.
All in all, it doesn't take any longer than ten minutes to create a video post. In a lot of ways, it's easier to create than a status! Not to mention, it's a bit more fun.
Leverage Picture Posts
As of the writing of this blog post, picture posts do the best on the LinkedIn algorithm. A year ago, it was video. Now it's just straight up pictures. Use this to your advantage. You can hit this button on the homepage (pictured below) to create a picture post, then just select the file you want to upload and you're rolling.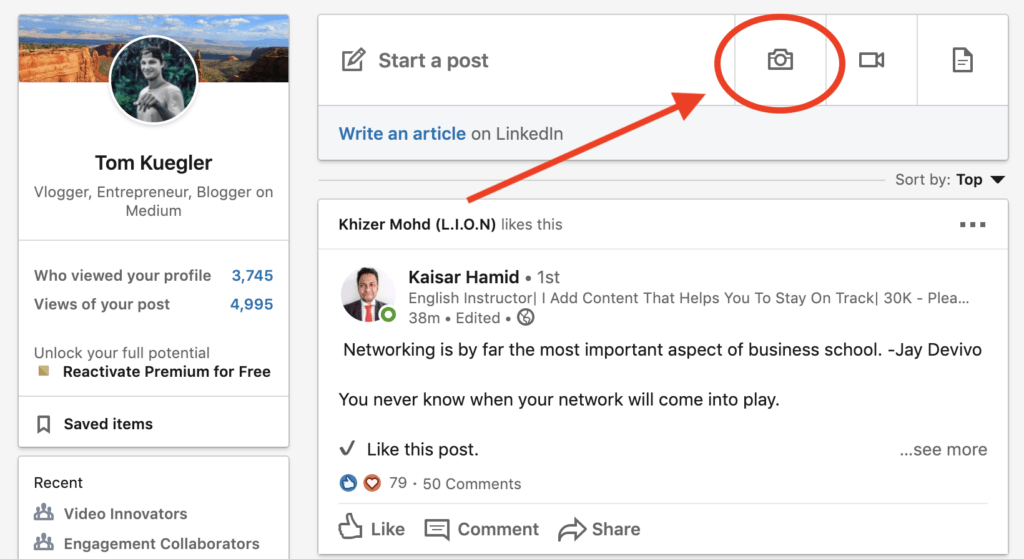 I wanted to give you an example of a good picture to post. Here's one.
Just make sure it's a picture of yourself. A picture of your cat or child is fine, but if a follower is just starting to get acquainted with you, they may not know that post was from you.
The golden rule, for me, is to always post a picture of myself that's generally well lit and visually pleasing. I'm not very visually pleasing so framing is key here. Haha.
Then you need to write a description. It's fine to write a description that tells a story and has nothing to do with the picture, but for the most impact, try to tell a story about what you're showing. Use hashtags sparingly, too.
Leveraging both video and picture posts are my most important tips on how to become a LinkedIn Influencer and get more organic reach.
Request To Connect With Commenters
It's hard to be an influencer without followers, right? How many big name influencers have 12 followers? Well, I guess Jesus did but besides Him? Nobody.
This is the most crucial step. You need to, for one, respond to every comment, but you also need to send each commenter a request to connect. Don't worry–you aren't spamming anybody. Just respond to each comment and then ask if you can send them a connection request. They will most likely say yes (unless they hate your guts).
This step is really crucial because it turns commenters into connections. These connections will almost definitely interact with future posts of yours, and they will be the ones to help you spread your message around and become even more of an influencer.
Every time someone "likes" your post on LinkedIn, your post is then likely to be recommended in the feeds of everyone that person is connected to.
Now you see how crucial it is to connect with people! Especially on LinkedIn!
Post Something Once Per Day
I normally post once every weekday. The weekends I take off, unless I have something truly groundbreaking to say to everybody.
Pssst, I never have anything that important to say.
So just experiment. Nobody became an influencer by posting once every two months. You need to deliver your message in a variety of mediums every single weekday. Try a status update, then a selfie video, then a picture post. Maybe you could even write a blog post–or import one from Medium.
Quentin Allums leveraged daily videos to build a following of 40,000 people. He was honest. He was trust-worthy. He connected with people and built a network of amazing creators.
This is the blueprint to how to become a LinkedIn Influencer.