Published on

Posted under
75 Best Side Hustles For College Students In 2021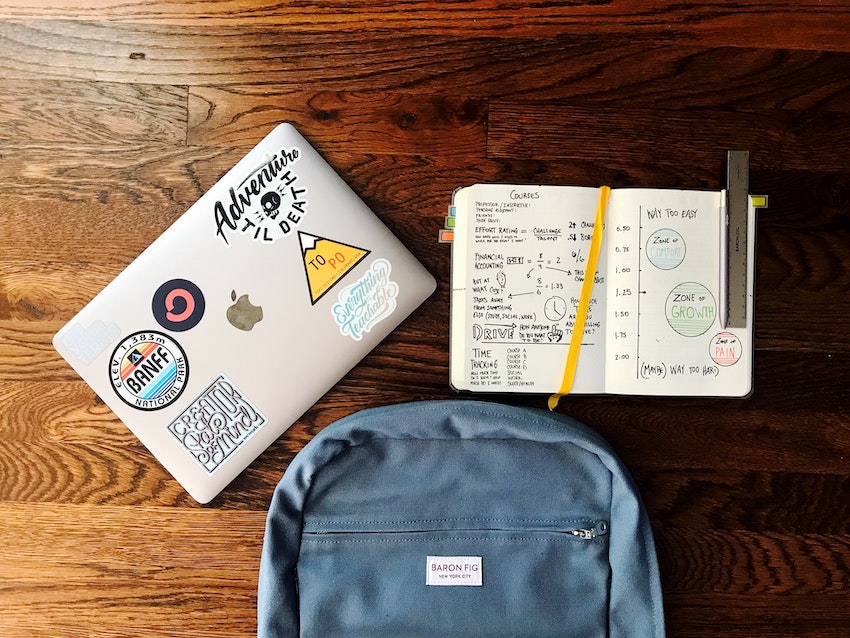 There are so many side hustles for college students out there; it can be difficult knowing where to begin. In this list, you'll learn that you can earn money no matter your skill set.
A quick note before we begin: most of these side hustles, particularly those requiring hiring clients, can be found on freelance job boards such as Upwork and Fiverr. Create an account, state your skillset, and work on building your reputation there. I will also outline any other websites you may find helpful.
With that in mind, here are 75 side hustles for college students.
1. Start a blog
When you think of side hustles, you likely think of starting a blog. Happily, it's never been easier.
Whereas a mere ten years ago, you would've needed to create a website and slowly build traffic, sites like Medium and Newsbreak make blogging a great side hustle for college students.
I recommend Medium the most, as you can get started right away. Simply sign up to the Partner Program, write good-quality articles, and earn good money if you stick with it.
2. Start a vlog
Of course, when there's a blog, there's a vlog.
More and more Medium writers are flocking to Youtube to showcase their advice. Youtube, in particular, can be one of the more profitable side hustles for college students.
However, as it's incredibly saturated, the chances of standing out are low. But, as with anything, perseverance will pay off. If you have an area of expertise, teach people about it! Vlogs are an easy and accessible way to learn.
3. Dog walking
As I write this, my dog is at my feet. I can hear a chorus of dogs barking around the estate, and today I saw at least 20 dogs on my walk. My point is, lots of people have dogs to walk, and many don't have the time.
As a college student, you're likely looking for any way small way to make some money. While dog walking might not be as profitable as others on this list, it's almost guaranteed money. Plus, it's great exercise.
4. Become an online tutor
There are many websites, such as Tutor.com and Classgap, where you can sign up to that allow you to become an online tutor. You can teach languages, grammar, or anything you happen to be good at.
Be warned, though. You may need to acquire a teaching qualification first.
5. Freelance writing
Freelancing can be an extremely profitable side hustle for college students. You don't need to be a reputable writer to freelance, either. As long as you have the skills required for an advertised job, finding a client shouldn't be extremely difficult.
Luckily, there are tonnes of sites where you can find freelance work.
6. Babysitting
Just as there are lots of people out there walking dogs, there are even more with babies. Lots of whom don't have the time to look after them.
Of course, this is probably best if you look local and with someone you trust. However, you could always build a profile with recommendations.
7. Drive for Uber or Lyft
Do you have your car with you while at college? Well, why not drive some people around for cash? With Uber and Lyft, you can control your hours and work as you please.
I don't know about you, but I never really used my car at college, so this could've been valuable. However, I'm not sure if a 17-year-old Peugeot 206 makes for a good taxi. So perhaps only do this if you have a decent car.
8. Deliver food
These days, cities are filled with Deliveroo, Uber Eats, Just Eat, GrubHub, or DoorDash couriers roaming the roads.
As long as you have a mode of transportation (bicycle, motorcycle, or car), you can deliver food. If you ride a bike, it's a great way to keep fit.
If you live in a student area, you could get a lot of money. People love getting takeaways, so delivering food could be one of the more profitable side hustles for college students.
9. Deliver things people might need
It's not just food you can deliver, either. As it turns out, lots of people need lots of different things. Sure, you could become an official delivery driver for a company such as UPS, but your hours might be more challenging to control.
You can deliver important papers, random packages, and anything in between. Find some work on Postmates.
10. Take away people's junk
There's a company called College Hunks Hauling Junk. If you are a hunk (Honest, Uniformed, Nice, Knowledgeable, Service), you can apply and start hauling junk from people. Or, if you don't want to work for a company, you could rent a van and advertise on Craigslist.
11. Edit classmate's papers
As a college student, you have likely become accustomed to editing college papers. It takes more skill than you realize, and if you're good at it, that skill can be a hot commodity.
Some students might have amazing content, but if they fluff the editing process, the essay won't get as high a grade as it could. As it's second nature to you, why not do a bit more and get paid for it?
Scribbr pays its editors around $25 an hour - you can apply here.
12. Sell old essays
When I was at college, I wrote every essay with 100% effort. I tried to make every piece as good as it possibly could be, but once I did it, I never thought about it again. All of my essays are collecting dust in the depths of my documents.
However, Gradesaver allows you to sell your old essays for a bit of cash, making it perhaps the best of all the side hustles for college students.
13. Write CVs and cover letters
While most colleges offer career support, writing CVs and cover letters still feels like a bit of a grey area. My university never helped us in that department, and they left me playing catch-up.
It's a valuable skill to learn, which means it can be taught. College students need good CVs to get interviews, so you likely won't be short of work. Do a bit of learning and advertise your services on social media.
14. Become an exam invigilator
Remember those stern-looking people who strolled up and down the exam hall, checking no one was cheating and handing out supplies where necessary? Well, you could be one of them.
I know it doesn't sound exciting, but you can earn a fair bit of money despite not doing that much work.
15. Housesitting
Some people aren't at home a lot because work causes them to travel far and wide. While you may not think a house needs monitoring, some places (particularly big ones) require some upkeep.
All you would need to do is clean, collect mail, ensure food doesn't go off, and other everyday things like that. Start locally with people you know and branch outwards.
16. Petsitting
If people have dogs to walk, then they have dogs that require looking after. Petsitting is relatively straightforward, all you would need to do is ensure the animal doesn't die, and you can get paid for it. Plus, having a furry friend to keep you company can't be such a bad thing.
As before, I'd recommend starting local with people you know.
17. Become an overnight attendant
Whenever I've been to a hotel, I often don't envy the staff who need to stay up until the early hours. But they do get paid well.
Overnight attendants are required at group homes, nursing homes, active-living communities, and hotels. You'll need to cater to resident's needs, potentially making 911 calls if necessary.
But, as it's overnight, you likely won't be that busy, which means you can study on the job (or watch Netflix) - another side hustle for college students.
18. Wash some cars
When you were a kid, what was your first go-to when you wanted extra money? I'll take a guess - washing your parent's car.
Everyone wants a clean car, but no one can be bothered to do it. If you can, then you can pick up a little bit of money on the side.
19. Offer gardening services
Just like a car, everyone wants their garden to look nice, but not many people can be bothered to do it, nor do they have the time.
As a result, some homeowners might be willing to pay more than you might think to spruce up their garden.
If you don't want to join a company, then perhaps offering services to friends and family is a good start.
20. Shovel snow
I know snow is seasonal, but when it comes, it can be highly inconvenient.
The good thing about this is you don't need a reputation. Shoveling snow isn't exactly difficult, making it the perfect side hustle for college students (particularly if you live in Canada).
21. Help people move
I know someone who has moved house over ten times in 18 years. Whenever anyone mentions they are moving house, all he has to say is, "Good luck. It sucks."
He's not wrong.
Moving house is the king of all chores - lugging huge and awkward pieces of furniture and dozens of boxes from house to house. No one really likes it. But I'm sure it would be a damn sight easier if you were paid.
Removal companies are nearly always looking for staff, and because a lot of them operate on zero-hour contracts, you can hop in and out with ease. Plus, the pay is usually good because it's hard work, which is what we look for in side hustles for college students.
22. Clean houses
I hate cleaning. I like looking at clean things, but the task itself is laborious.
Many people don't have the time to clean. Plus, the bigger the house, the more you need to clean. So, there's an opportunity to earn money.
As with most side hustles on this list, you could either go it alone locally or join a company through an agency.
23. Teach something you're good at
There will always be people out there who want to learn something new.
Take the piano, for instance. It's a timeless musical instrument and one that is difficult to learn by yourself. If you can play, why not teach?
With this, I'd suggest starting local. As one-on-one training can be pretty intimate, the student might feel more comfortable being taught by someone they know. Use that leverage.
24. Offer to paint for someone
I painted my first wall a few months ago. It looks great now, but a lot more effort than I initially considered.
As a matter of convenience, there will be plenty of people out there looking for someone else to paint for them.
Get a bit of practice first, and take a look on local advertising boards. Put some music on, paint a wall, and make some money.
25. Become a lifeguard
I know so many people who became lifeguards while we were in high school. Why not continue it through college?
Becoming a lifeguard requires passing a series of physical and mental exams, but it's not overly challenging. Moreover, it teaches you valuable skills such as first aid.
But, to be honest, it's boring. My friends always said how they sat on a high chair for hours without needing to do anything. Easy money.
26. Substitute teaching
Picture this: you're in school, expecting a regular lesson, but your teacher isn't in today. In walks a young, fresh-faced substitute teacher you've never seen before. They tell you to go through some pre-set questions in the textbook. It's a leisurely hour or two.
Well, you could be that substitute teacher. While it may be annoying dealing with school kids, it could prove to be one of the more valuable side hustles for college students. You make money and learn some teaching skills along the way, which will look good on your CV.
27. Entertainment for children's parties
Yes, you could be a clown at a kid's birthday party and earn some money for it. Your mind might turn to the 2019 film *Joker,* but fear not, clown work doesn't necessarily lead you down a path to becoming Batman's arch-nemesis.
In reality, you just throw on an outfit, make some balloons, and entertain some easily entertained kids for a short while. If you have the energy and patience to deal with screaming children, then this side hustle might be worth looking into.
28. Street performing
If you walk down the streets of any city and most towns, you'll find someone performing. So, if you have musical talent, that could be you as well.
Of course, you will need a license to perform, but you're good to go once you have that. But please, only do this if you're genuinely good. Hearing a screeching voice is never pleasant.
29. Fill out surveys
Instead of surfing Facebook while not listening to your professor, why not fill out a few online surveys? They won't be a challenge, and there are plenty of them out there. It's a straightforward way for college students to earn money without needing to do much work at all.
30. Test new apps and websites
Like filling out surveys, you can test new apps and websites while sitting in a boring lecture.
Websites such as Apperwall will pay you to write reviews on other websites and apps. This is a great side hustle for college students as I can't imagine it taking very long to complete.
31. Be a virtual assistant
If you've got good time-management and organization skills, you could earn some good money as a virtual assistant. People are busy, and some are too busy to keep track of all parts of their lives.
While you could earn good money, you would need to be careful about how many hours you work. Many people would need a full-time assistant, which doesn't fit into a student's lifestyle.
32. Sell your old clothes
In my wardrobe, I have dozens of old t-shirts that don't fit me anymore. Dig deeper, and there are plenty of miscellaneous socks, old shorts, and various pairs of jeans I don't like. If I could be bothered, I could sell them all.
Not only does selling old clothes earn you money, but it also clears out much-needed space. Win-win.
33. Reselling
Reselling is becoming increasingly popular nowadays. Young people buy clothes, trainers, and various other items from sites such as eBay and Depop. They then resell those for a higher price.
I frowned at first, wondering why anyone would pay such high prices for trainers knowing they aren't worth that much, but people spend the money. It may require a bit of effort and expense, but you could earn serious money if you know what to sell.
34. Decorate trainers
Someone I follow on Instagram was advertising some custom Nike Air Max's she had created. They looked great, and because they were custom, she could charge a fair bit for them.
You could do this one of two ways. You could either charge for the service - i.e., someone brings you their trainers, and you implement their vision, or you could buy a pair, customize them yourself and resell them.
Either way, there's money available if you're feeling creative.
35. Repurpose your old clothes
I regularly see people creating new clothes out of items they already own. For instance, if you have a vintage Nike baggy t-shirt, you could turn that into a crop-top (women's clothes are a grey area for me).
Either way, repurposing your old clothes gives a 'not on the high-street' look some people desire. It's unique, which makes it valuable.
36. Sell old textbooks
You're a college student, which means you likely have a massive pile of textbooks stuffed in your bookshelf. They aren't cheap either. Moreover, once you've finished the module, those textbooks become pretty useless to you - they've served a purpose.
However, you can now make some of the money you spent back, as numerous places will pay you for your old textbooks. Of course, a lot of it depends on the book's condition, but as side hustles for college students go, this one couldn't be more applicable.
37. Rent your car
When I was a college student, I didn't use my car very often. If I wanted to, I could've rented it out. Yep, renting your car is a thing. It's not too dissimilar from renting a room in your house, except it's on wheels.
Take a look at Turo to see if it's worth your while.
38. Advertise on your car
Ever see those cars with giant advertisements all over them? Well, you can earn money by choosing to do that with your car. Sure, it might make your car stand out a bit, but it's an easy side-hustle that won't require a lot of effort.
39. Transcribe audio
Radio shows, podcasts, interviews - all of them will probably need to be transcribed by somebody. It's not that challenging, and as a beginner, you can earn $15 an hour, with more experienced transcribers making $30 an hour.
In addition to Upwork, try TranscribeMe.
40. Become a bouncer/security guard
If you're an athlete at college, working security might be ideal, as a guard needs a little bit of strength. Plus, it means you're more likely to get the job. If you're over 21, you can bounce at nightclubs. Although they are late nights, college students have nocturnal superpowers, so it shouldn't be too challenging.
Bouncers earn between $9 and $20 an hour but can also receive plenty of tips on a busy night.
41. Take a job on campus
There were several cafes at my relatively small campus, a diner, a pub, a few banks, and a student estate agency. As a student on campus, a job would undoubtedly be ideal for you, as you wouldn't need to go far.
42. Sports refereeing
In school, quite a few of my friends took a course, earned a qualification, and began refereeing a football game at the weekends. It kept them active and put a decent amount of money in their pockets (about $50-$100 a match).
43. Stocks and shares
Although this is one of the more complicated side hustles on this list, it's an excellent skill to learn. Stock trading can be hugely profitable if you get it right, so if you understand it now, you can earn lots in the future. My advice for now, though: only trade what you're willing to lose.
44. Build websites
Building a website is a pain, especially if you're a novice. It's very fiddly and can get incredibly frustrating. However, if you know your way around a website, there will always be someone out there looking to hire you.
45. Voiceover work
As a college student, you likely don't want to put a tremendous amount of effort into your side hustle. Exams are important.
If you choose to do voiceover work, you won't need to leave your dorm. It's plentily available, as Youtube videos, commercials, TV shows, movies, trailers, podcasts, and more all need voiceover work done.
46. Film/TV extra
Wouldn't it be cool if you went to the cinema and saw yourself mingling in the background? Well, if you live in a city that often hosts film crews, you could become an extra. Besides earning you a bit of money, this would be an excellent experience for any college student.
47. Admin office work
This is one of the more boring side hustles for college students. Admin office work is essentially glorified filing, and while it's boring, you can earn some good money for easy work. Moreover, you can understand a working office, which might prove helpful in the future.
48. Create an Etsy Business
If you have a creative streak in you, Etsy is the perfect place to shine. Simply create a profile and start selling things such as homemade greeting cards, knitted scarves, or thoughtful gift baskets - anything in that 'arts and craft's umbrella.
If you're like me and terrible with that sort of thing, then go hunting in charity shops and garage sales. There are some hidden gems out there that might be incredibly valuable to someone else.
49. Sell stock photos
Books, magazines, brochures, articles, all of them need photos to adorn their front covers. Of course, there are plenty of free-to-use image services out there (Unsplash, Pixabay, etc.), but the best ones cost money.
You can sell photos to Shutterstock, and they'll give you commission every time someone buys your photo. It could be of your friends or random objects - the better quality, the higher chance someone will buy it.
50. Offer photography services
If you have a knack for photography, then chances are you can get some work. Put together a portfolio and advertise in your local town - you could photograph weddings, sports events, or birthday parties. This allows you to choose your hours and wage, a key feature among college students' best side hustles.
51. Graphic design
Most beginners will use Canva, which is a great free tool for content creators. However, as their business grows, so does their income, so it makes sense to hire a graphic designer. If you're good at it, you can earn lots of money, as a professional-looking product is much more likely to get attention than a simple word document.
52. Become a mystery shopper
A mystery shopper gets paid to secretly review a business, which helps create a more honest depiction of their customer service. If you become a mystery shopper for restaurants, you get free food, which is a bonus.
Pay varies at about $5-$20 per shop, but some part-time mystery shoppers have reported earning $14,000 a year.
53. Translating
As the world becomes more and more connected, translators are always in demand, and you don't need to wait until after college to utilize your skill. You can either get hired by a client on Upwork or work remotely on websites such as Gengo, who estimate monthly earnings of $471.
54. Teach businesses how to use social media
Although most businesses have social media accounts these days, many have no idea how to use them properly. It can be huge for building reputation and have drastic marketing benefits, so companies pay social media managers a fair wage.
As a college student, you likely use social media a lot, so why not use those skills? Have a look at the typical freelance boards and start getting paid.
55. Ghostwriting
Busy CEOs don't have time to write articles and autobiographies, so they hire someone else to do it for them. Ghostwriting is one of the more unknown elements of the freelance world but can be highly profitable.
It doesn't have to be exclusive to books and articles, however. Musicians will pay for lyrics, and businesses will pay for instrumentals in their adverts. Pricing will depend on your client.
56. Sell digital products online
Selling digital products online is becoming increasingly popular with freelancers, as it is a great way to earn money while you sleep. If you have a skill to teach and a decent following to broadcast it to, then selling what you're good at could be incredibly profitable.
You could create an online course, research, tutorials, photography, and more. It may require more skill and expense than most on this list, but it might be worth the effort.
57. Rent-a-friend
Sometimes, people just want some company. If you have a lot of free time, then someone could hire you to go on a jog or watch a movie with them. It might seem a bit weird, but after the year we've had, other people's company cannot be undervalued anymore.
Find out more here.
58. Guest posting
There are *tonnes* of websites, online magazines, and publications out there that are willing to pay for articles. Perhaps the best thing is the range of niches - you can write about finance, self-improvement, horses, personal stories, politics, parenting, and so much more.
Pay varies depending on the client, but some publications pay $500 for an extended personal essay. Plus, you can practice your writing skills, which makes this one of the more valuable side hustles for college students.
59. Rent out a room with Airbnb
Although it's unlikely, if you have a spare room, you could either sublet it or rent it out on Airbnb. This is one of the more profitable on this list, as you could earn between $200 and a few thousand dollars a month depending on the room size and location.
Check your rental agreement first.
60. Fix iPhone screens
My iPhone screen is currently smashed, but I wouldn't dare touch it. I'm scared I'll only make it worse. However, if you have the skill or a bit of patience to learn it, you could advertise yourself as the campus iPhone screen repair person.
As most people will pay for someone else to do it, you can turn a good profit. Replacement screens are relatively cheap, so you could charge $100 and make a fair bit of money.
61. Amazon Mechanical Turk
Instead of browsing Facebook during class, Amazon Mechanical Turk allows you to do virtual odd jobs, or as it says: "Get paid to do micro-tasks."
TheHustle.com, claim you can earn anywhere from $2/hour to $7.25/hr, while Side Hustle Nation had a guest who made between $125 and $300 per week in addition to his full-time job.
62. Sell your class notes
There three ways you can go about this:
You can take top-quality, organized notes and sell them to your classmates.
Visit your university's disabled offices and ask if there any students who need notes taken for them.
Like the first, only you sell your notes to a broader audience on marketplace websites such as OneClass.
If you choose to do all three, you could earn over $1000 a month, but if you choose to pick one, then between $20 and $50 an hour. Among all of the side hustles for college students, this the hidden gem. Not only can you earn money, but you'll also get very good at notetaking which will put you at an advantage when exams come around.
63. Coaching sports
Teaching kids how to play football, baseball, or any popular sport can be gratifying. While you may need to travel more than most on this list, but parents will pay reasonable fees if their kid's team wins.
64. Merch by Amazon
Here, Amazon will pay you to design and sell t-shirts. This could be a perfect side-hustle for college students, as Amazon will produce, sell, and ship your t-shirts for you, meaning you get to do the fun creative part.
Your pay will depend on the number of t-shirts you design, their quality, and your prices, but some people claim to have earned $93,000 in 19 days.
65. Fix software bugs
While you will need to be a competent programmer for this, those skills will prove hugely profitable. Major companies such as Apple, Google, and Microsoft pay hundreds of thousands of dollars if you find a bug in their systems. Most of all, you could turn this into a career.
66. Pick up groceries
Apps such as Instacart or Shipt are on the lookout for people to pick up groceries for those that can't. Instacart pays $7-$10 an hour, but you can also receive tips. However, if the more extensive the trip, the more money you can make, as one person claimed to make $100 and $120, doing 3–4 trips a day,
67. Find lost golf balls
I've recently started going to the driving range, and one thing you notice is the sheer volume of golf balls littered around the field. While the club hires someone to drive around and collect them, plenty go missing. Many golf or country clubs will want you to sell the balls you find back to them, but many don't care what you do with them. You could repurpose and bulk sell them online or to other golf clubs.
A golf ball goes for around $0.10-$0.20. Although that sounds unimpressive, it all adds up.
68. Odd jobs
People are always in need of something, and if you're a Jack-of-all-trades person, you might just be the person to do it. Sites such as TaskRabbit.com are looking for people to mount TVs, lift heavy boxes, or fit new light bulbs.
As with many side hustles on this list, the amount you earn depends on the number of jobs you do. For example, mounting a TV can earn you $40-$120. The better you get, the quicker you can do one job, and the more money you can make.
69. Amazon FBA
Amazon FBA is short for Fulfillment by Amazon. It allows you to use their powerful e-commerce platform and distribution network to sell Amazon's in-demand products. While it might require more time than most on this list, the profits could be sky-high.
The average seller can expect to make at least $1000 a month, and if you're outstanding, $250,000 a month.
70. Donate plasma
Plasma is the protein-rich part of your blood used for all sorts of treatments, so not only will you be earning good money, you can pat yourself on the back. While the FDA accepts donations every 48 hours, American Red Cross recommends doing it once every 28 days. Regardless, you can make $25-$50 per donation.
71. Rent out extra storage space
Like renting out an extra room with Airbnb, you could use that unused area in your house as a side hustle. Rent out your garage, an actual storage unit, or whatever your landlord allows.
72. Rent out a parking space
While many college students take their cars with them, most don't. If you're the latter, then you could rent out the empty parking space outside of your house. Be sure to check your rental contract first, and if it's okay, check out ParqEx.
73. Give tours
If you know about the local architecture or landmarks, this could be the perfect side hustle. Simply create an exciting route, advertise it on local boards or Airbnb, and take tourists around the city. To you, it might seem tedious, but people will pay to be shown around.
If this isn't for you, you could always speak to your university and become a campus guide for new students.
74. Rent your bike out
One thing you can be sure about at every university campus - students will ride bikes. They are everywhere. You could rent to friends and acquaintances, but that runs this risk of theft. To put your mind at ease, Spinlister offers $5000 insurance on your bike. They also recommend charging $7 an hour, $20 a day, and $100 a week.
75. Become a sperm/egg donor
Bear with me here. While perhaps slightly unconventional for the average college student, you can earn $35-$100 per sperm donation, which you can do 2-3 times per week. Egg donations pay between $1000-$4000 and are dependant on your genetics, social class, education, and more.
While this sounds great, you must consider your donation may lead to someone raising your biological child.
There are plenty of side hustles for college students
No matter your skill, finances, or education, there is something out there that can earn you good money.
When I went to college, money was often tight, so I wish I took the initiative you have by reading this ebook. Perhaps the best thing here is many of these side hustles don't only have to be for college students. They could be handy if you find yourself in a tough spot once you graduate.
Regardless, thanks for reading. Now make some money!