Published on

Posted under
Why Blog On Medium In 2021? Here's 5 Major Reasons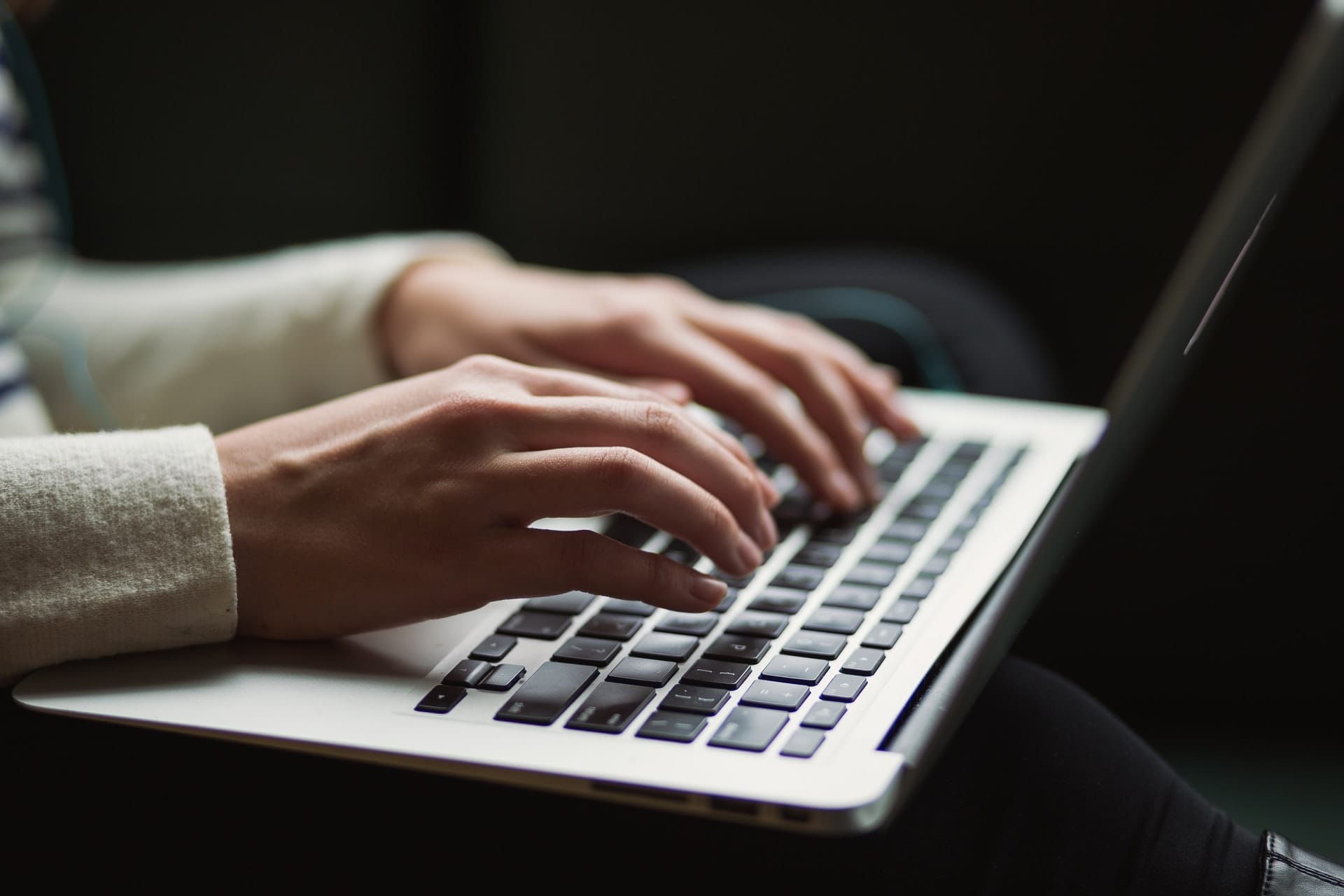 Why should you blog on Medium in 2021? Let me start by briefly explaining my story.
I started blogging in 2016 and gained 10,000 followers after a year on Medium. My success on the platform led to an interview with NowThis, which has over 1,000,000 views. Major publications such as The Huffington Post and Thought Catalog have featured my work, all of which led to a current total of 50,000 followers, six-figure views, and meeting people I admire.
Oh, and I also have made over $30,000 with Medium's Partner Program. More on that later..
I say this to give you an idea of what Medium can provide for you. Here's why you should blog on Medium in 2021.
1. You Can Make $10,000+ Writing What You Want To Write About
Writing what you want to write about is one thing, but earning money for it is another thing entirely.
The Medium Partner Program allows you to earn money for your articles. It operates on member read time, so the more paying members that read your work, the more money you make. Some people make over $10,000 per month just writing about whatever they want.
Perhaps the most gratifying aspect of this is seeing work you genuinely care about being rewarded. For me, it will never get old.
It's okay to be nervous. As a beginner, you may be wondering: "Will anyone care about what I have to say?" Well, Medium covers almost any topic you can think of. So, if you've got something to say, then chances are someone else is interested.
There are hundreds of publications to write for, each with a different audience. You've got self-improvement kings such as Mind Cafe and The Ascent. Work, money, and career advice from my publication The Post Grad-Survival Guide, plus many more.
Why blog on Medium? It gives you the freedom to write about what you want and the encouragement to do so. Nurture your creative side and earn money for the privilege.
2. Enjoy More Reach With Medium's Built-In Audience
Before Medium, it was tough to grow an audience with conventional blogging. You would have to toil away at SEO and promote your website relentlessly before seeing even a glimmer of a decent-sized audience. Medium takes away the need for all of that.
Here's my stats for the last 30 days..
The most prominent Medium publications have hundreds of thousands of followers, and unlike conventional jobs, most of them don't require a backlog of work to get into. You follow the steps, get added as a writer, and if your article is good enough, the publication puts your work in front of their audience.
You can see how many followers a publication has got by viewing their latest articles.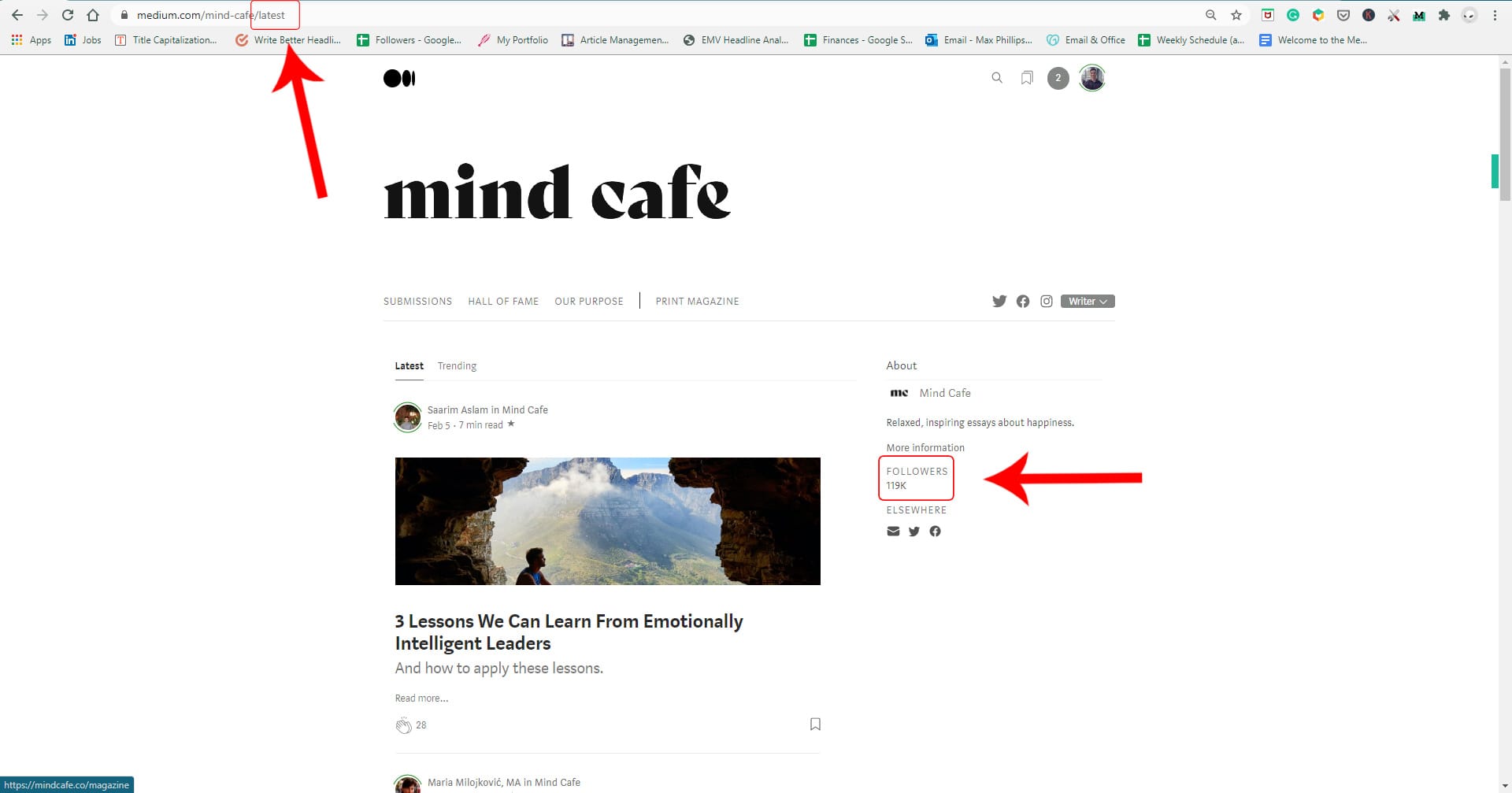 Why blog on Medium? It takes away the stress of conventional blogging. I wouldn't be where I am today without it.
3. Your Medium Blog Can Act As A Freelancing Portfolio
As Medium comes with a built-in audience, creating a freelance portfolio has never been easier.
You don't need a website to host your portfolio. Instead, you can merely refer to your published articles. Your profile page acts as a portfolio itself, as the clean user interface makes it easy for potential clients to assess your work.
Medium has a sleek design. You can easily access the beautifully laid out publications. Like Mind Cafe, some have tightened their submission guidelines. As a result, it is harder to get in than ever before. If your work is featured there, the potential client can compare your work with others to ensure its quality. All you have to do is publish.
4. Possible Syndication And Interview Opportunities
One of the added benefits of Medium is its high Domain Authority ranking. A Domain Authority is a search engine ranking score that predicts how likely a website is to rank on search engine result pages (SERPs). A *Domain Authority* score ranges from one to 100, with higher scores corresponding to a greater ability to rank.
Medium.com is up in the 90's.
If you started from scratch and made your own website, Google will probably not feature you on the first page of a Google search anytime soon, since you just got started days, weeks, or just a few months ago. This is unfortunate, as a study found that the tenth position on the first Google search result has a mere 2.5% click rate.
Thankfully, Medium is a credible source. This is beneficial for you, as it means major publications such as Business Insider, Fast Company, and Forbes may syndicate your article onto their website. This means you can say you've written for one of these big names, which will dramatically boost your credibility.
As a result of my Medium success, NowThis interviewed me about my life as a digital nomad. It gained over a million views. You can probably guess how that benefitted me. This, I believe, is the beautiful thing about the platform and one of the top reasons you should blog on Medium. Anyone, no matter their writing experience, can get started and make a name for themselves.
5. Enjoy A Community Of Like-Minded Writers
You may be thinking, why blog on Medium? Isn't it a lonely world?
Absolutely not.
While it may appear lonely, Medium's community is a hub teaming with other like-minded people. You can connect with other writers in comments or their links in their bio. Ask to connect with them or offer your help with editing. You'll find there are thousands of writers in the same boat as you, and by connecting with them, you can see how to improve your work and create a support network along the way.
I've met so many fascinating people over the years, and I continue to do so. Relationships are the hidden value of Medium. As a result, you don't expect to find a welcoming community when you first start, but with a bit of enthusiasm and kindness, the platform will welcome you with open arms.
Why Blog On Medium?
For me, blogging on Medium is a foregone conclusion. Maybe I'm biased. Even so, it is one of the best places to begin blogging in 2021. Then again, you don't need to be a complete novice. If you're a freelancer but want to write about your own life, then Medium is the place for you. If you're an author and are looking for feedback on your latest book, reach out to other writers for a review.
I owe most of what I have to my success on Medium. The best part? It doesn't show any signs of slowing down.
So, why blog on Medium? Simple. It allows and encourages you to write. That's what writers do best.