Published on

Posted under
Get Paid To Write About Your Life With These 12 Publications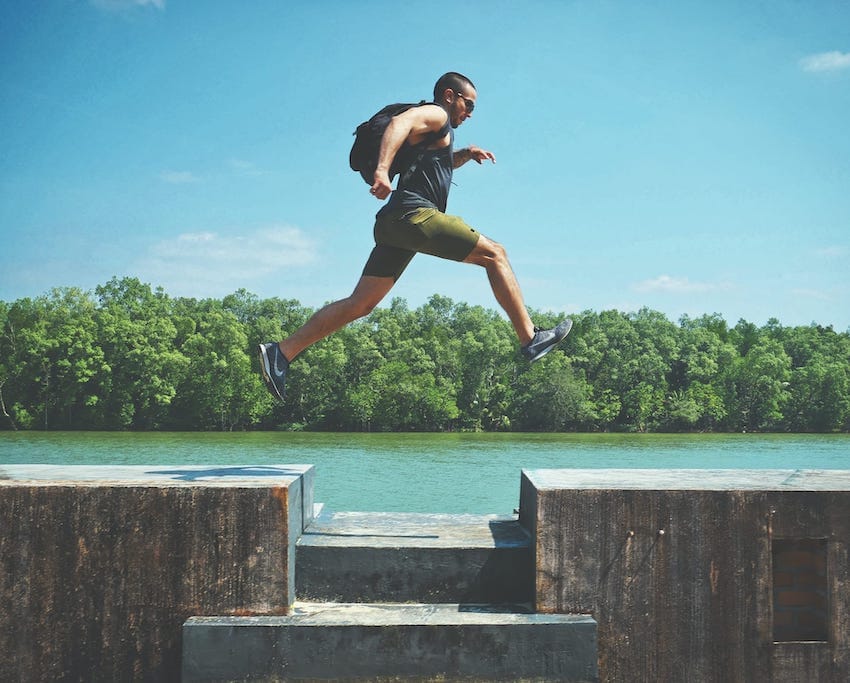 If someone told me ten years ago I could get paid to write about my life; I would have rolled my eyes and immediately rebuffed them. As it turns out, you can.
What I didn't realize is just how much readers appear to enjoy reading other people's stories. Now that I do it myself, I understand entirely. A lot of the internet is shrowded in generic advice. For example, you'll see "sleep for eight hours" or "drink more water" everywhere. But a compelling personal story is worth remembering.
Gone are the days when writers were forced to write about things they weren't interested in. Of course, that is still a profitable area, but it's not the only way a writer can make money. Instead, you can get paid to write about your life.
1. Medium
If you're familiar with my blog posts, you're likely familiar with my work on Medium. It's YouTube for writers.
The site is filled with thousands of writers and even more readers. Articles are about everything and anything - relationships, psychology, mindfulness, sports, politics, philosophy. You name it; Medium has it.
That is what makes it the premier place for you to get paid to write about your life.
Medium has a group of people it employs named curators. When you put your article up for monetization with the Partner Program, you also put it forward for further review. If your article matches the curation guidelines, curators will push it to member's 'Daily Digest' emails and their homepages.
So if you produce good work, there's a chance thousands could see it. And the more paying members who read your work, the more money you will earn.
2. The Ascent
The Ascent is a Medium publication (as are a few on this list). This publication is one of the select few that have partnered with Medium directly, which means the owners are compensated for their work. If you publish with them, your article is automatically curated.
The Ascent describes itself as "A community of storytellers documenting the journey to happiness & fulfillment." As long as you write about yourself, then you should be okay to publish with them.
With 162,000 followers, The Ascent is also one of the most significant publications on Medium. So when you publish through them, you'll have immediate access to thousands of readers. It's a faster way of getting paid to write about your life.
3. P.S I Love You
P.S I Love You is Medium's premier publication about relationships, family, and love in general. Like The Ascent, it's also partnered with Medium, so Medium will automatically curate your articles if you publish with them.
P.S I Love You says: "We specialize in stories about what it's like to be alive and in love today—from the befuddling challenges of changing a diaper to the absurdity of a first kiss to the more general, sustained struggle of trying to amicably, productively co-exist."
Put differently: they want to publish stories about life. 
With 284,000 followers, P.S I Love You is one of the most significant publications on the platform. If you publish with them, your article will likely perform quite well. As I mentioned earlier, the more paying members who read your article, the more money you earn.
4. Forge
Out of all the Medium publications on this list, Forge is the most difficult to get into. They only publish a few articles a day, and it will likely take you many attempts. Moreover, they ask you to allow two weeks for them to look at it, and chances are you won't get told if it's rejected either. That's the bad stuff. Now on to the good.
Unlike P.S I Love You and The Ascent, Forge is a Medium-owned publication. It comes exclusively from the company itself. As a result, your article will likely reach millions of member's homepage and inboxes if you manage to get accepted.
Medium wants to push its publications, so despite having fewer followers than the previous two (116,000), your article will likely have a more significant impact. There are also reports they pay around $0.83-$1 a word, although I'm not sure how accurate that is.
Forge describes itself as "A publication from Medium on personal development." If you read their articles, you'll see that many of them are focused on unique personal takes on self-improvement. So, if you do something special that helps you, consider pitching it to Forge.
At the time of writing, they are closed for draft submissions. If you want to write for them, self-publish an article and then email it to them at forge@medium.com.
5. Post-Grad Survival Guide
The Post-Grad Survival Guide is my publication for, you guessed it, post-graduates.
As it says on Medium, we describe PGSG as follows: "Life in your 20s and beyond. A Medium publication focused on Work, Freelancing, Money and Life Advice."
We're smaller than the rest on this list with 43,000 followers, but I have big plans. In the coming years, I want to make it the Forbes for post-grads. Ambitious, I know, but even Forbes had to start somewhere.
Once you're added as a writer, my editor will look at your article and give you a response within 48 hours, so you don't need to worry about extensive wait times.
6. The Sun Magazine
Now it's time to move on from Medium publications.
The Sun Magazine is prestigious, which makes it challenging to get into. However, it's certainly not impossible. The Sun prides itself on lucrative pay, offering between $100 and $2000 for fiction, non-fiction, and poetry. They prefer personal stories.
7. Buzzfeed
Buzzfeed has a mixed image in the writing world, but it certainly has one thing: millions of views.
In their words, "We're looking for writing with a strong voice that doesn't just describe your own experience, but builds on it to create something deeply valuable and compelling to readers."
That, in essence, is the balance you should aim to strike with all of these publications—a personal story with a valuable takeaway.
For personal essays, they ask for 1500 and 2500 words, for which they offer unspecified but competitive rates.
8. Vocal Media
Vocal Media offers a similar platform to Medium, just not as good or popular. Nevertheless, you can still get paid to write about your life.
It has a two-tier payment system:
Non-paying members will receive $3.80 per 1000 page views.
Paying members will earn $6 per 1000 page views.
If you're looking for an alternative to Medium, perhaps Vocal is for you.
9. Newsbreak
Newsbreak is one of the newer creator platforms to emerge. In the past few months, they emailed some Medium writers, asking if they would write on Newsbreak for a guaranteed $1000 for three articles a week in the first three months. Not bad.
However, things have since changed. They have introduced a rather peculiar scoring system, which determines how much you get paid. Heres how it works:
A CV (content value) score of 1-4 earns you $25 per article.
A CV score of 5-10 earns you $60.
Once your first three months are over, the system changes. Here's how:
A CV score of 1-4 earns you $4 per 1000 page views.
A CV score of 5-10 earns you $10 per 1000 page views.
You can write about anything and everything - your life included.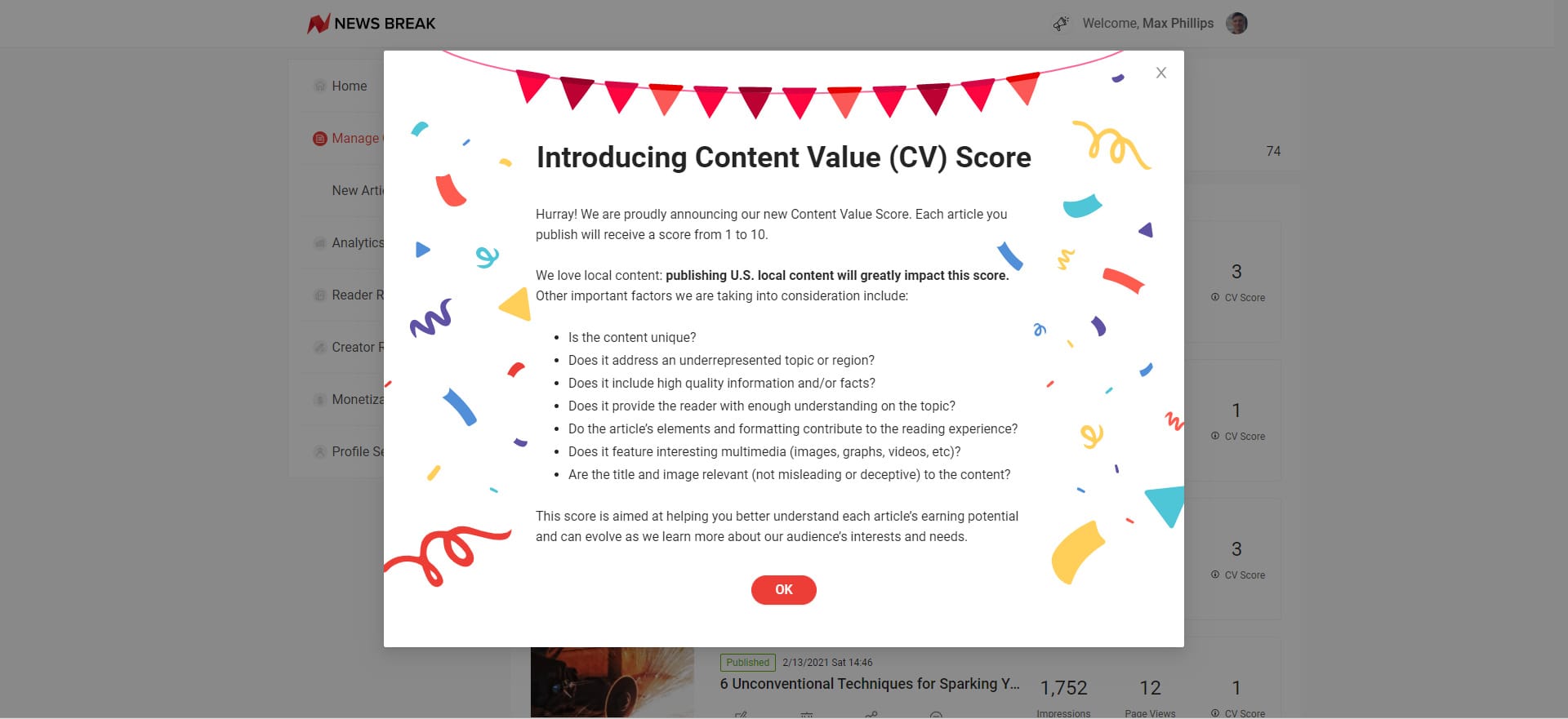 10. Vox
Vox has a whole department dedicated to uncovering the best first-person stories out there. Here, you can go into great depth, as Vox is looking for in-depth, fresh narratives about a wide range of topics.
They pay an estimated $0.19 - $0.41 per word for a 1200-3000 essay.
11. Longreads
Longreads wants your long reads. As you can expect, they want a minimum of 2500 words, with a maximum of 10,000. Find the sweet spot at 2500-4500 for the best results.
For every personal essay, they pay $500.
12. Chicken Soup for the Soul
Chicken Soup for the Soul has published plenty of heartwarming books in the past. Now, they want your submissions. They're looking for stories and poems from the following categories:
Angels
Christmas stories
Counting your blessings
Humorous stories
Tough times.
For your personal story, you could get paid $200.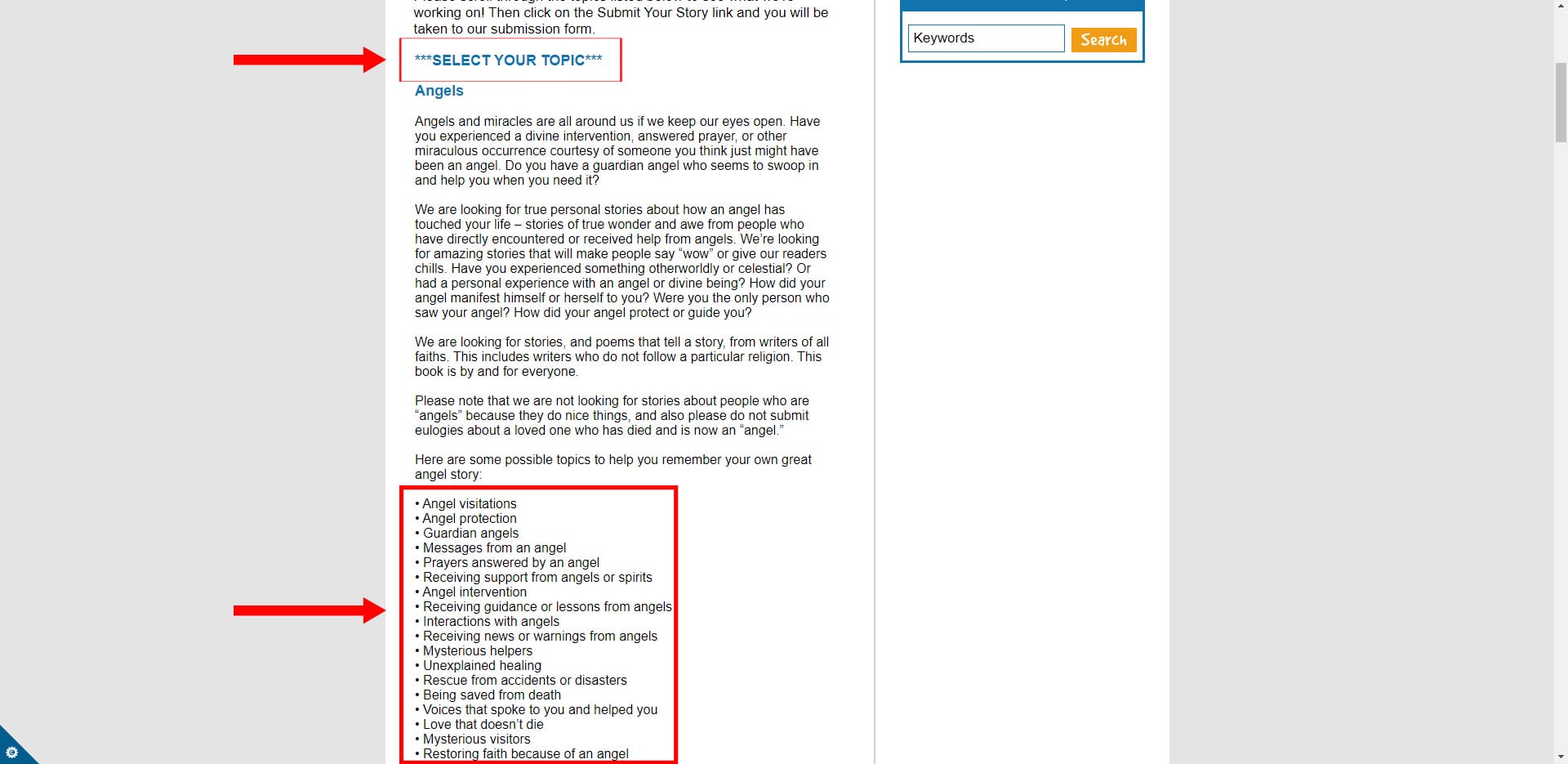 There are hundreds of ways to get paid to write about your life
I could make this a 10,000-word article with hundreds of places that will pay you to write about your life. Instead, I've given you some of the more general ones.
There are hundreds of magazines and publications out there that might be a fit for you. You might have a story about cooking, parenthood, horses, or money. The point is - someone out there wants to read about your life and pay you for it.
My advice to you is simple. Don't be afraid. The more willing you are to share, the more likely it is you'll get paid to write about your life.