Published on

Posted under
How To Write For Medium In 10 Minutes (Beginner's Guide)
Want to know how to write for Medium?
Medium.com is a platform that still holds a lot of opportunity for bloggers these days. Rather than start your own Wordpress or Squarespace site, which can take days to setup, many writers are creating a Medium profile and posting on Medium in minutes.
Not only that, but people are making thousands of dollars on Medium, too.
Here's a picture of my earnings so far this month: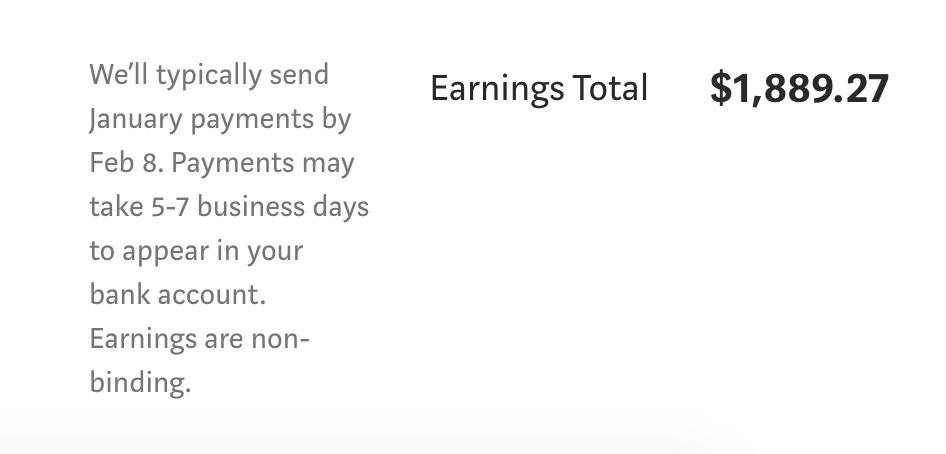 If you want to know how to write for Medium, then continue reading..
—
The First Step to Write on Medium: Complete Your Profile
Once logged into Medium, click on your profile image at the top-right, then choose Settings. Here's where you can change your name, bio, photo, and URL.
Just click Edit for each part that you want to change.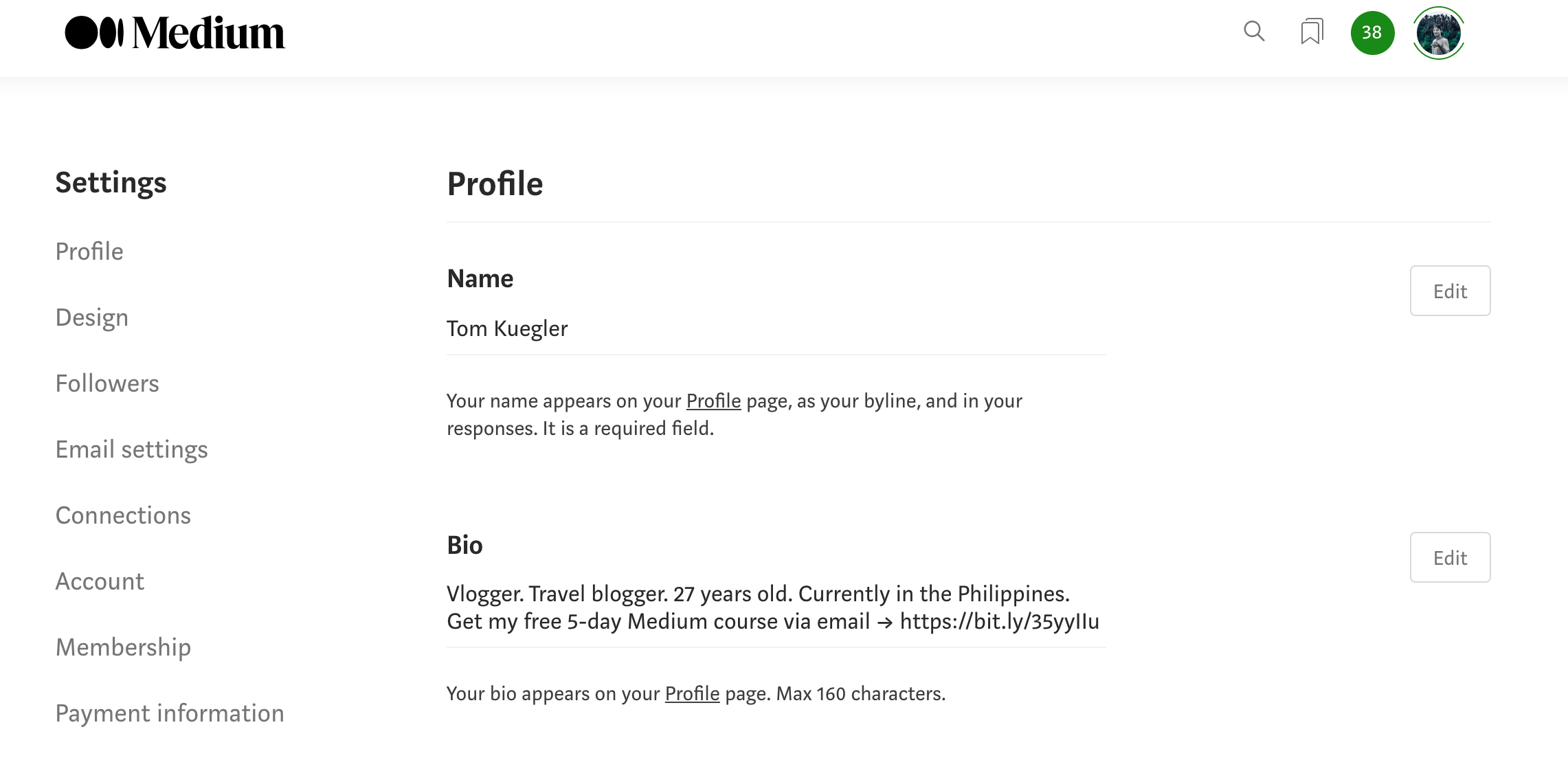 You can also "design" your portfolio, customizing the colors, fonts, and header, through the "Design your profile" setting. If you're just starting out, I wouldn't bother with that too much.
—
The Second Step to Write on Medium: Open a Draft
You open up a draft by choosing "Write a story" from that same drop-down menu as before. Or you can click here to open a new draft.
Write a blog post how you normally might.
—
The Third Step to Write on Medium: Add an Image & Tags
First let's add a royalty-free stock image through Unsplash, which is built into the Medium editor. This will be your blog posts cover photo.
In the line directly underneath your headline, click the (+) plus symbol that appears at the left (pictured below). After you do that, a little sidebar will pop up with a bunch of mini logos. Click on the magnifying glass (which is the second from the left) that reads "Add an image from Unsplash." Now type a few keywords to search Unsplash, and then press Enter.

For instance, I might type "Philippines" for this one.
Try to stand out, or pick whatever you like. I like to come up with unique keywords that don't get a lot of hits myself.
The image you choose automatically becomes the featured image for the article — also called the cover photo.
—
The Fourth Step to Write on Medium: Title, Subtitle, and Publish
At the top of the article, you'll want to make sure your Title and Subtitle are correctly formatted.
Your Title should be the big heading (big T) and the Subtitle should be small heading (small T). You can tell if they're formatted correctly, because the Title and Subtitle will have different fonts than the rest of your post. Also, when you're editing this section, you'll see a label at left that reads "Title" and "Subtitle."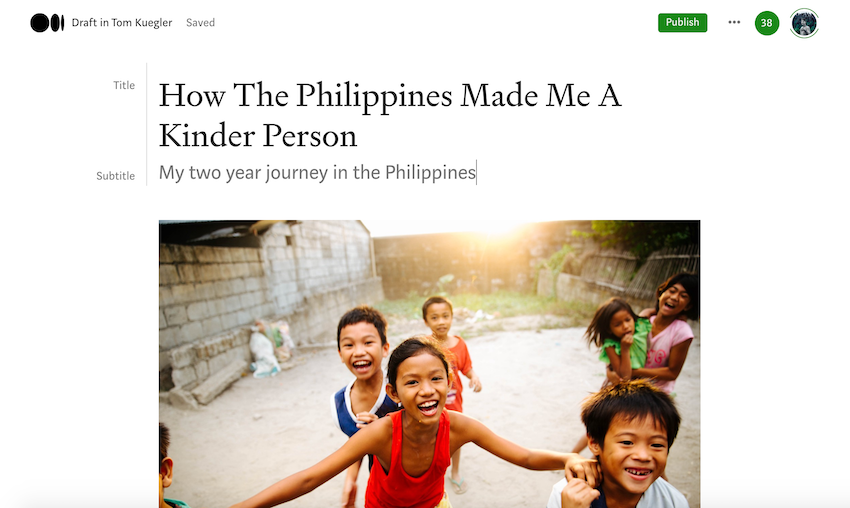 You're ready to publish, so I'd recommend reading your work out loud as a final proofread.
Now click the green Publish button at the top, and add the 5 topics you've chosen as tags on the following screen (shown below).
To choose your tags, you'll want to open up a new tab and head over to https://medium.com/topics — Medium's official list of topics. These are the topics in which Medium might choose to distribute your writing through the homepage and app. Tags that aren't topics will never get "Chosen for further distribution."
You type each one and hit Enter to confirm (because some topics contain spaces).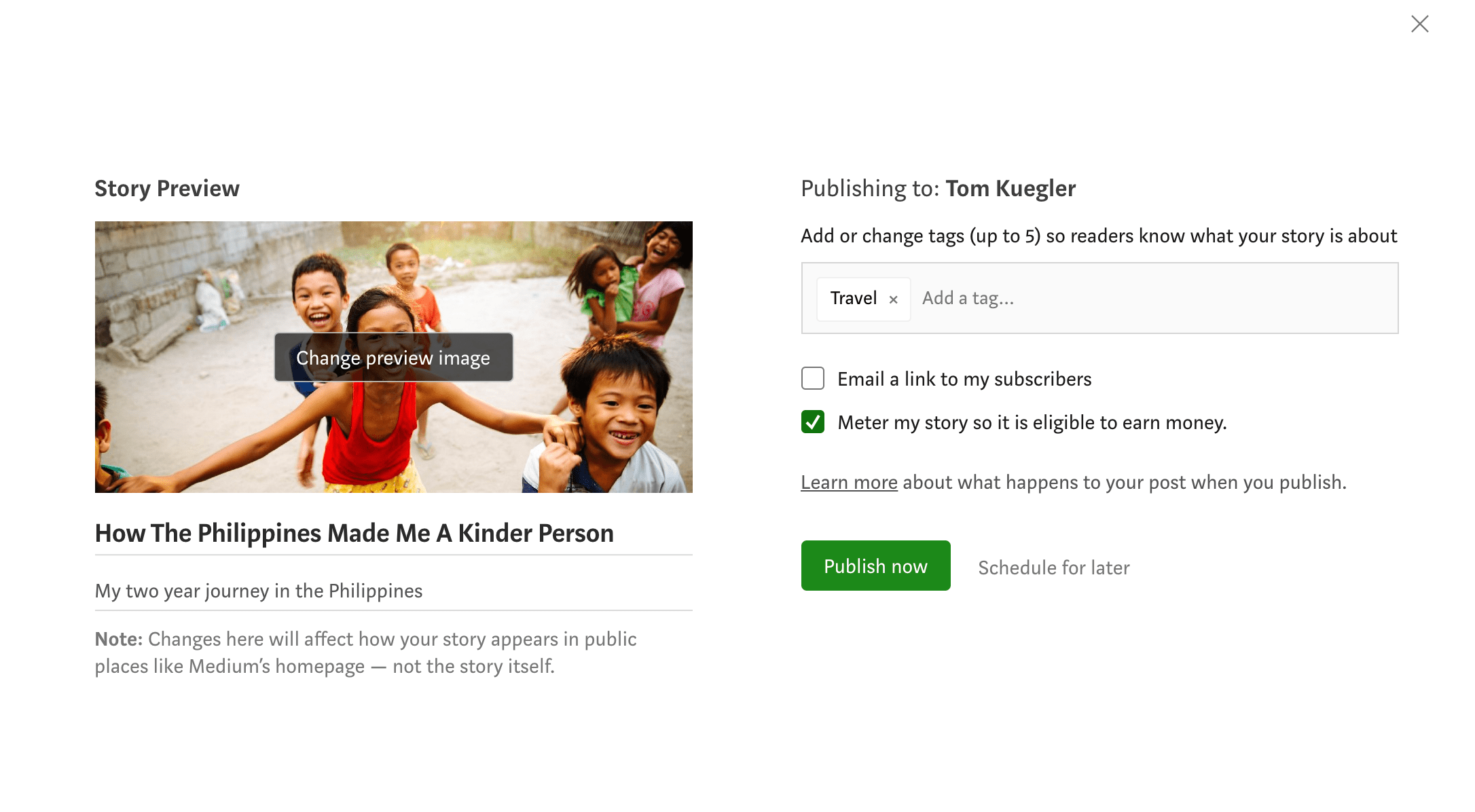 And wa-la! After you hit the "Publish Now" button, your work will show up on your blog.
Congratulations!
By default your story is "metered" and eligible to earn money through the Medium Partner Program, if you're participating through that program (see Medium's help center for more information).
—
Conclusion: You Now Write on Medium!
As you've seen, there are some things you need to remember when learning how to write on Medium — like writing your profile biography and using featured images.
What else do you need to know to get started writing on Medium? Not a lot, really.
If you're a writer on a publication, you can choose a publication to submit to at the top instead of publishing directly. Most publications prefer unpublished drafts.
To submit to a publication, click the three-dot menu (…) next to Publish, then choose Add to Publication. Choose a publication that you're an author for, then click Select and continue.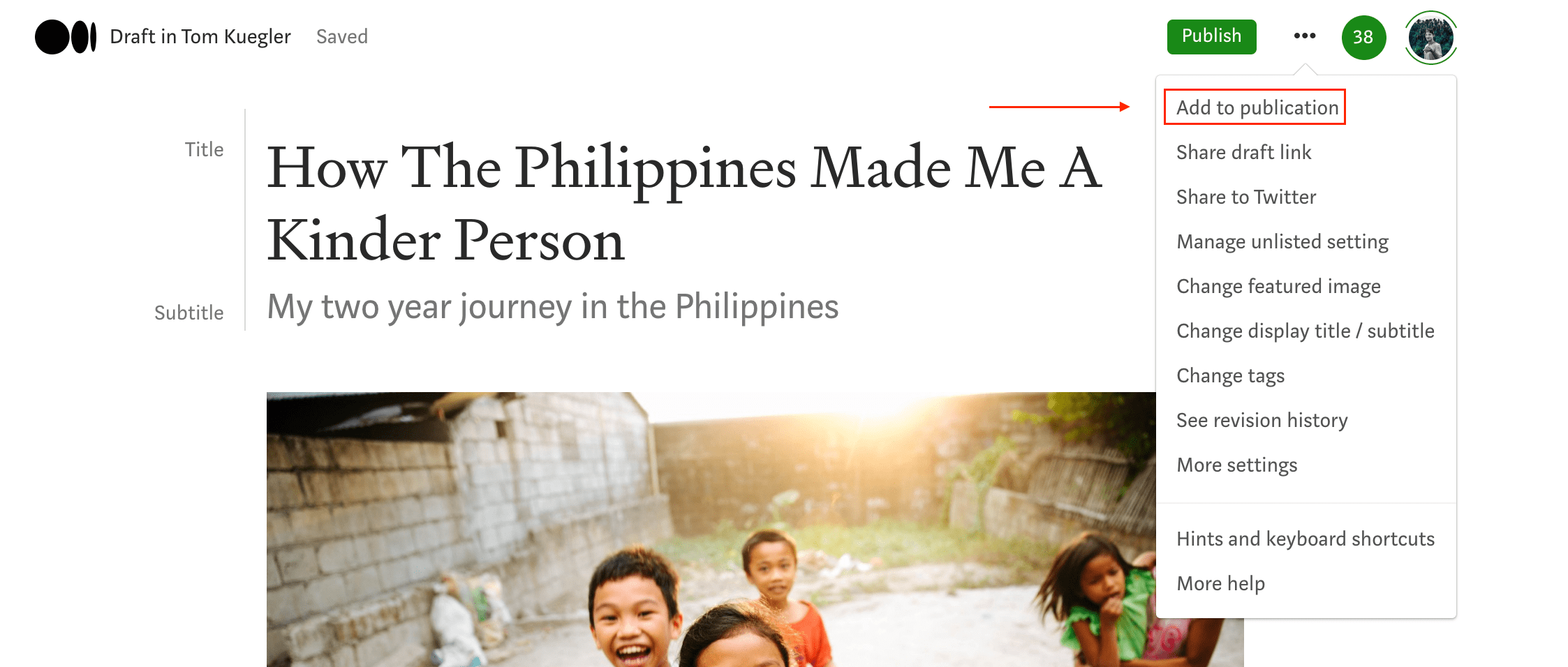 The Publish button becomes Submit, and the work won't be published until the publication's editor actually publishes it. (A word to the wise is that if you haven't heard back after 1-2 weeks, the publication probably rejected the piece.)
I look forward to seeing your work!