Published on

Posted under
Best 30 Medium Blogs To Follow In 2021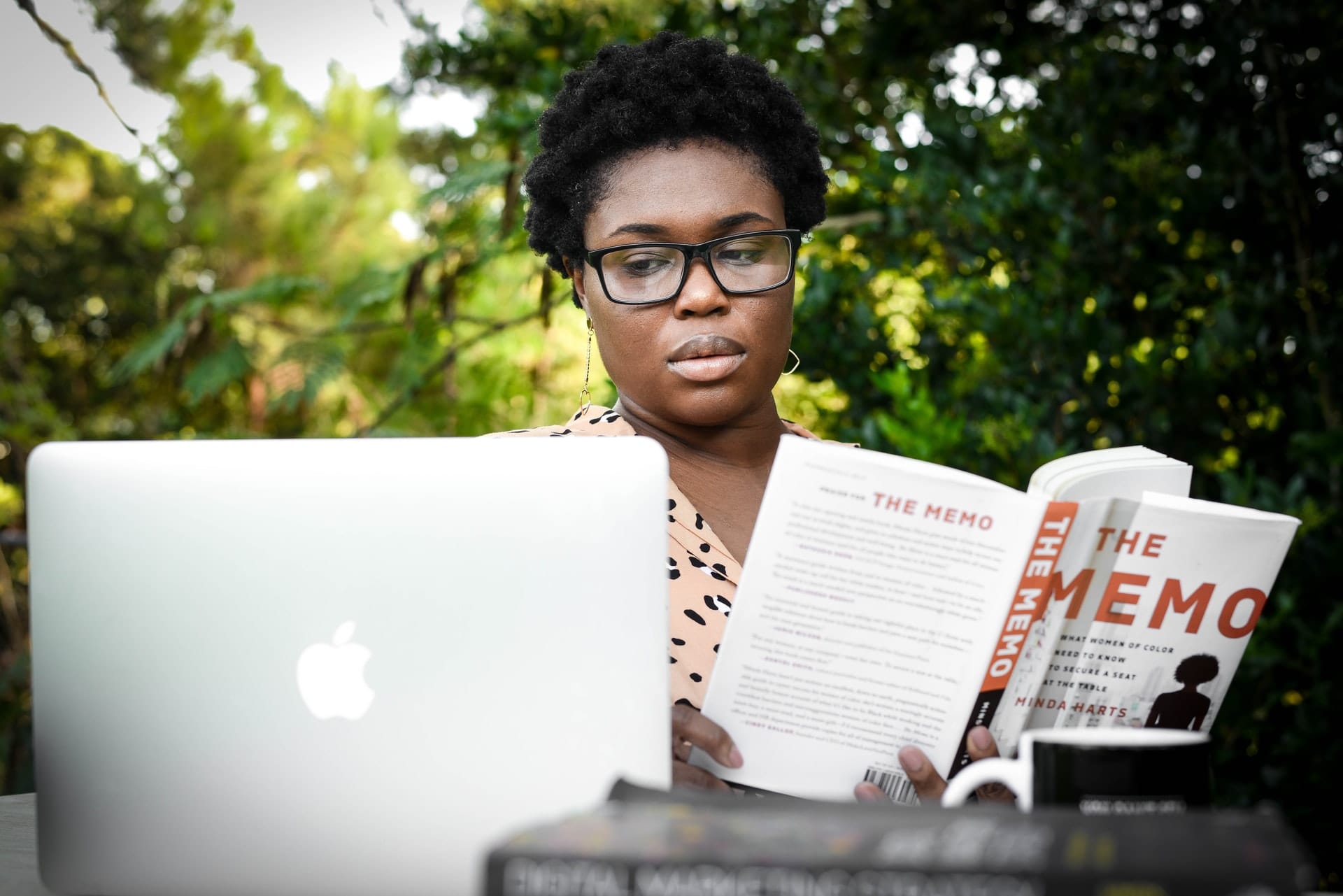 Smedian, a site that makes it easy to access publications, claims there are 12,731 Medium blogs to follow. Yep, over 12,000. That's staggering.
Of course, that number isn't entirely accurate. Many of the most popular publications, such as Mission.org, have moved away from Medium in recent years, but it shows the immense portfolio Medium has to offer.
There are so many categories to choose from. You can write for the very best in personal development, business, UX, data science, programming, and so much more besides.
I write about writing and don't stray far from the personal development world. I've tailored my profile to that, so it always surprises me how popular topics such as data science and programming are. Put it this way: if you want to write or read about something, chances are there's a medium blog to follow on this list.
1. Forge
A few years ago, Medium introduced its in-house publications. Medium brought journalists and authors to write for platforms such as these to give the company a more editorial status.
However, in 2021, founder Ev Williams announced these publications would be cut back and wound down, with many staff taking the optional buyout. Medium company blogs haven't been as profitable as foreseen.
Still, they make for valuable reading. Forge is Medium's personal development publication and is still active. They offer unique perspectives on self-improvement, and as articles tend to stay between 2 and 5 minutes, Forge articles won't take you long to read.
2. Human Parts
Another Medium company blog, Human Parts, focuses on explicitly human stories. They can be deeply intimate, almost like a diary entry.
Humans always have compelling stories to tell, so if you're looking to have your heartstrings pulled, Human Parts is one of the top Medium blogs to follow.
3. Elemental
At 236,000 followers, Elemental is one of the most significant publications on the entire platform. This is Medium's health and wellness hub, where you can find anything from valuable workouts to Covid-19 news (there's a lot of that at the minute).
Elemental prides itself on the quality of work it publishes, as it typically only accepts work from qualified personnel.
4. Level
Level describes itself as "Higher Learning. A publication from Medium for the interested man." It often shows up on the trending list for its satirical takes on important issues but isn't afraid to get serious when necessary.
Level publishes work about politics, racism, culture, and much more besides. Of all the publications on Medium, this is the one where you don't know what to expect, which makes it one of the elite Medium blogs to follow.
5. Marker
If you consider yourself a more "intelligent reader," Marker is for you. This is Medium's in-house blog featuring the very best in CEO, business, brand, and economics commentary.
These topics will always be relevant, which often makes them very interesting—one of the more sophisticated publications on Medium.
6. UX Collective
I don't know much about UX (user experience), but I know the UX Collective is the biggest UX blog Medium has to offer. With 422,000 followers, UX Collective publishes designer's thoughts from all over the world. As they put it:
"We believe designers are thinkers as much as they are makers."
7. UX Planet
Although I don't see it on my homepage very often, UX is very popular on Medium. UX Planet is only the second biggest UX blog Medium has, with a measly 294,000 followers. Pathetic really.
I kid, of course, as UX Planet offers similar work to UX Collective, describing itself as a "one-stop resource for everything related to user experience."
best medium programming blogs:
8. Better Programming
Better Programming is part of the 'Better' family (Better Humans, Better Marketing), all of which are directly partnered with Medium.
The 'Better' series offers some of the top articles on Medium, so Better Programming is, without doubt, one of the best Medium programming blogs.
9. Towards Data Science
Of all the data science blogs Medium has to offer, Towards Data Science is the best. It regularly features on Medium's trending list, and with 587,000 followers, that's no surprise.

10. Start It Up (The Startup)
Start It Up (formally known as The Startup) is the most prominent Medium blog to follow with over 790,000 followers - nearly 200,000 more than Towards Data Science.
When called The Startup, this publication published about 60 articles a day, which focused on startups, writing, coding, and business. It was varied. They only publish 10-15 articles a day centered around helping creators get better at creating.

Top tip: when a publication reduces the amount they publish, this is a good thing. It means they will only publish top-quality work.
11. Publishous
Following on from that, here's what Publishous editor Nicole Akers says they offer:
"We're looking for professional quality pieces to help others improve their lives and to help writers, creatives, and artists get noticed. We publish a limited number of the highest-quality pieces each day."
Publishous is one of the new kids on the block. It's growing fast and is quickly becoming one of the top Medium blogs to follow. They focus on self-improvement, creativity, religion, and life lessons.
12. The Writing Cooperative
images:
---
It doesn't matter if you're new, experienced, an author, or a blogger. If you're looking to improve your writing game, look no further.
13. Better Marketing
Better Marketing is the second of the three 'Better' publications on Medium. It's pretty self-explanatory, but this publication offers unique marketing stories and advice.
More recently, the editors are publishing a lot more writing-based pieces.
14. An Injustice!
An Injustice is one of the smaller Medium blogs to follow on this list with 15,300 followers, but that doesn't mean it isn't worth following.
It focuses on politics, racism, sex, culture, and much more besides.
15. Personal Growth
Another colossal publication, Personal Growth, is, you guessed it, about personal development. For writers, it's invite-only, which means they only publish work they want to publish. That's good news for readers.
16. Better Humans
Better Humans - the final 'Better' publication on this list - is perhaps the most prestigious.
They pride themselves on evidence-based pieces written by people who have experienced what they're writing about. These articles are typically longer (3000 words) because Better Humans encourages writers to go into depth and fully explain their topic.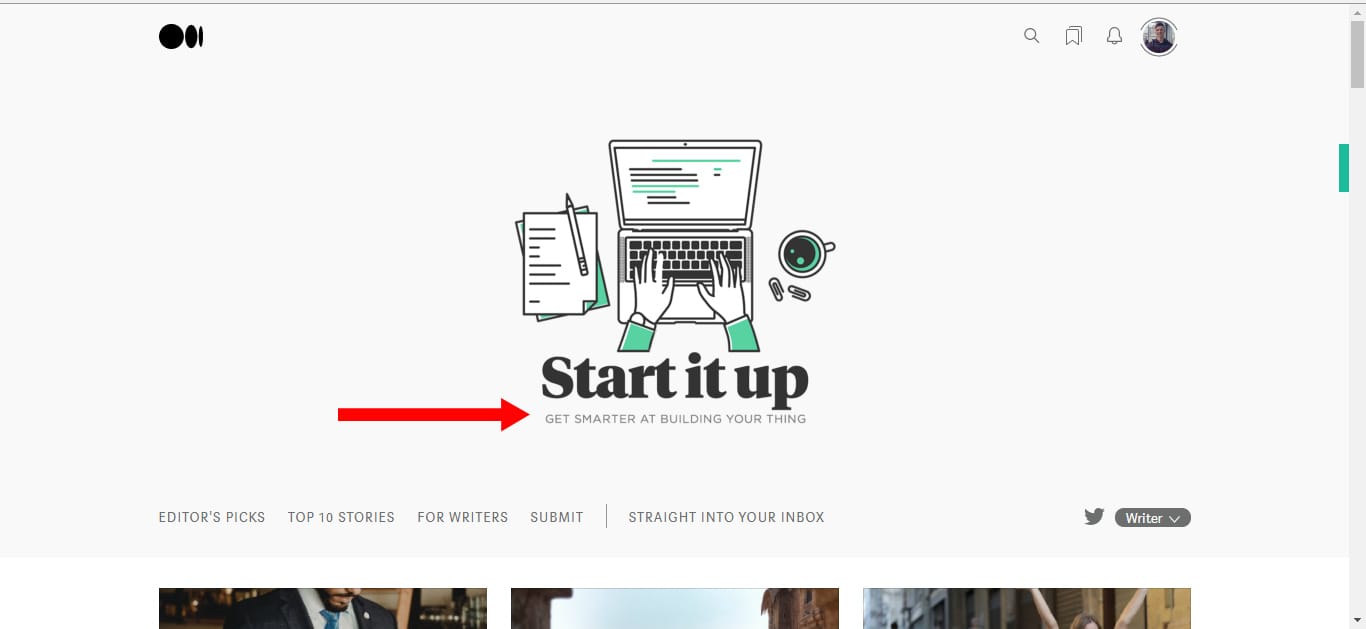 They pay a $500 commission for these types of articles, making this an absolute must if you're looking for helpful Medium blogs to follow. $500 means top-quality work.
17. Mind Cafe
Mind Cafe is another of Medium's premier self-improvement blogs. With over 100,000 followers and even more readers, they publish highly polished, exciting pieces.
The editors ask writers to credit their research appropriately, so rest assured they aren't just making any unsubstantiated claims.
18. The Ascent
The Ascent is similar to Mind Cafe. They both have a similar amount of followers, and both publish excellent self-improvement articles. The Ascent leans slightly more toward personal stories, so if you're looking to read something personal, The Ascent is one of the top Medium blogs to follow.
19. Curious
Curious is an offshoot of the Start It Up (The Startup). The editor told me recently that first-person stories are what they love the most - similar to The Ascent.
20. P.S I Love You
Relationships. Humans are and always will be fascinated by them, as is shown with P.S I Love You's popularity. They're one of the most significant publications on the platform with well over 200,000 followers, publishing all things relationships.
Writers offer advice while getting intimate with their readers. It's both raw and very helpful.
21. Entrepreneur's Handbook
Entrepreneur's Handbook is perhaps the premier Medium business blog. They post rags to riches stories, successes, business advice, and anything in between. It's another massive publication with over 200,000 followers, and the quality of articles they publish makes it one of the best business-related Medium blogs to follow.
22. The Post-Grad Survival Guide
Now on to my publication. I created The Post-Grad Survival Guide to help graduates navigate their way through life. We post finance, life lessons, work, and business-related articles, all of which are approved by my brilliant editor Stephen Moore.
We don't yet have the readership of the big players, but we're growing fast.
23. Finding Tom
If you're reading this, then you might be a Medium writer, or perhaps you know one. If that's the case, you might benefit from reading a Medium design blog. Finding Tom - my second publication - primarily focuses on Medium.
I post my thoughts and advice regarding the platform, as well as broader writing advice. It's also the name of this website.
24. The Coinbase Blog
The other week, I was surprised when I saw The Coinbase Blog at the number one spot on the trending list. There's a good reason why.
Coinbase is a company that allows you to invest in cryptocurrencies such as Bitcoin, which are becoming increasingly popular for those that don't know. Coinbase allows you to keep up to date with everything they're doing.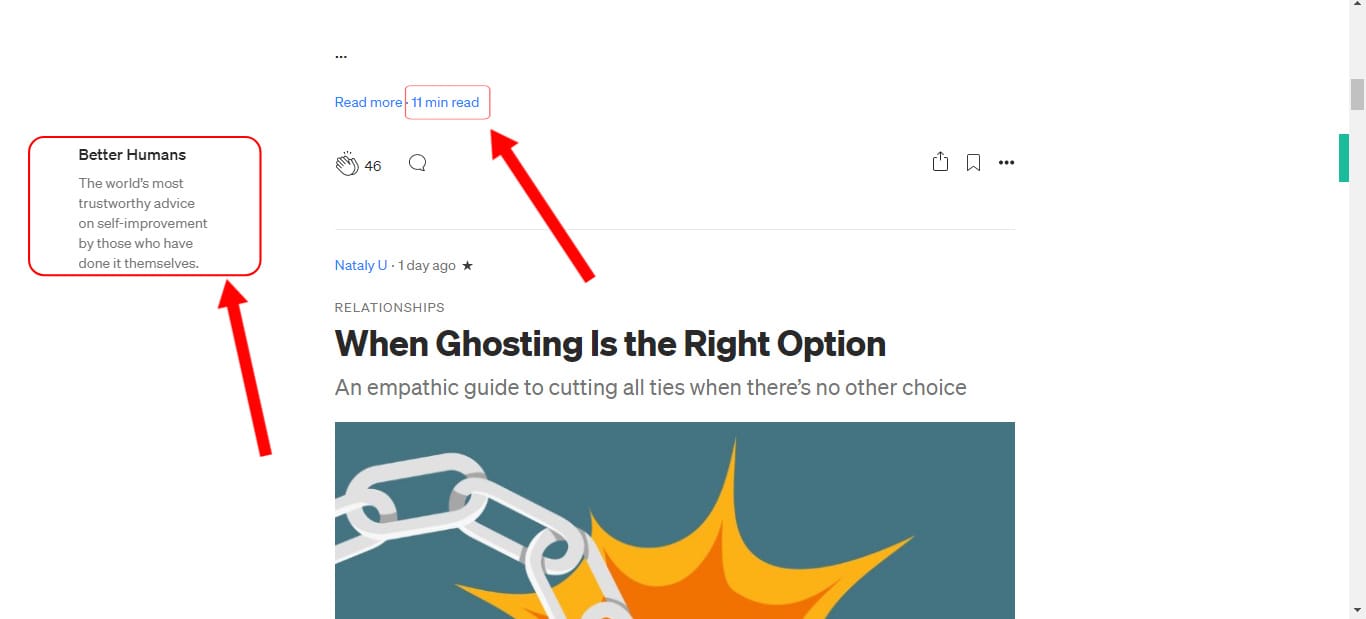 25. Michael Thompson
As I mentioned, there are over 12,000 publications on Medium, but they would be nothing without their writers. If you're looking for a top-class Medium personal blog to follow, then look no further than Michael Thompson.
He's one of the best self-improvement writers Medium has to offer, as he beautifully weaves his life into helpful lessons for the reader. Oh, and he also happens to be an incredibly nice guy.
26. Tim Denning
Tim Denning is an absolute machine. He pumps out a ridiculous amount of articles every week, which has earned him six figures and 166,000 followers. He writes about personal development and business.
With the amount he writes, there's likely an article of his you'll enjoy.
27. Sinem Gunel
Sinem Gunel is an Austrian writer who has sky-rocketed to over 30,000 followers in the last 15 months. She focuses on personal development, offering in-depth, incredibly helpful articles on issues we all face.
If you're looking to improve your sleep, business, or life in general, then Sinem's page is one of the Medium blogs to follow right now.
28. Sean Kernan
Another prolific writer, Sean Kernan's work is of the highest quality. He knows how to tell a story.
He writes about writing, history, personal development, and even dabbles in humor. Seriously, if you want to read a well-written, captivating piece, look no further than Sean.
29. Genius Turner
When you scroll down Genius's page, you'll notice he has an exceptionally high amount of claps and comments. While this could be down to a loyal fanbase, there's no doubting his quality. Genuis's work is very distinguishable from anyone else on Medium, as he uses his voice brilliantly.
If you want to be informed and engaged, give him a follow.
30. Tom Kuegler
Last but not least, I'm shamelessly plugging my profile. I write about writing and personal development, with a significant focus on my life. I am one of the platform veterans, and with over 50,000 followers, I'd like to think my blog is one of the top Medium blogs to follow (I hope so anyway).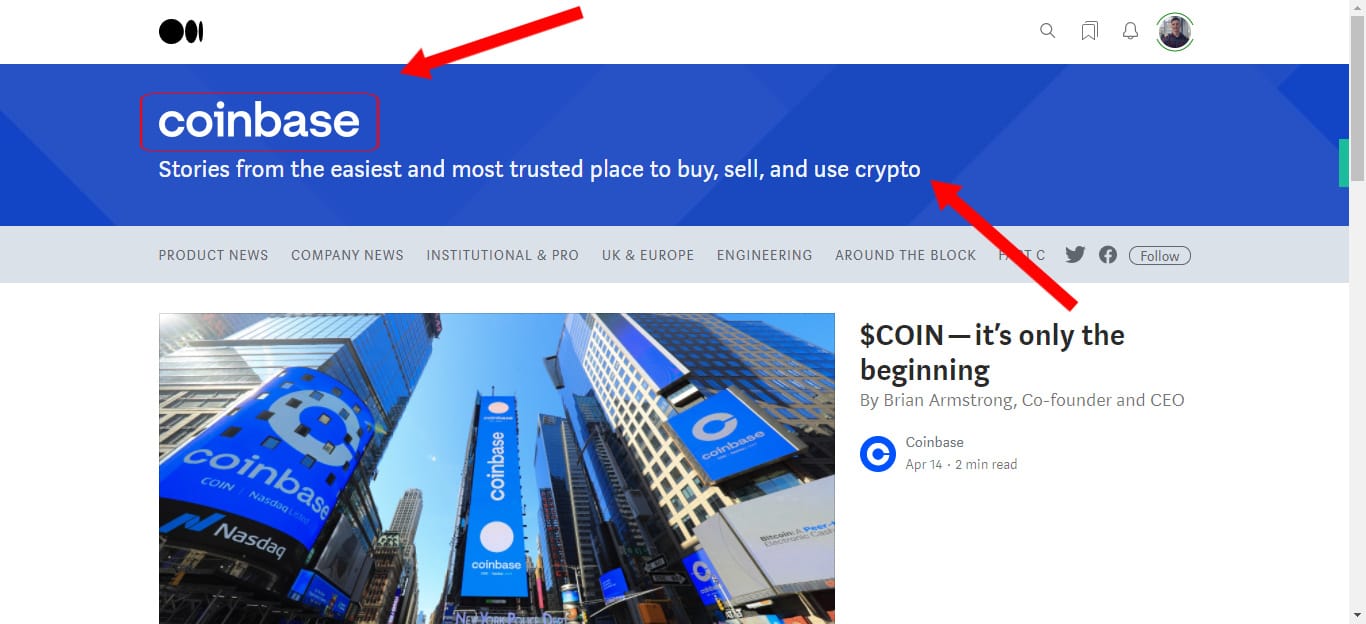 There's A Medium Blog For You
There we have it. I've only covered 30 Medium blogs to follow, but there are so many out there. New publications pop up all the time.
Sometimes I forget how vast Medium is because I'm a writer. My head gets lost in the words. It's for readers primarily, and it does a great job at providing content for you to consume.
I'm confident there's something on this list for you to read. Enjoy.