Published on

Posted under
10 Medium Publications For Beginners And New Writers To Submit To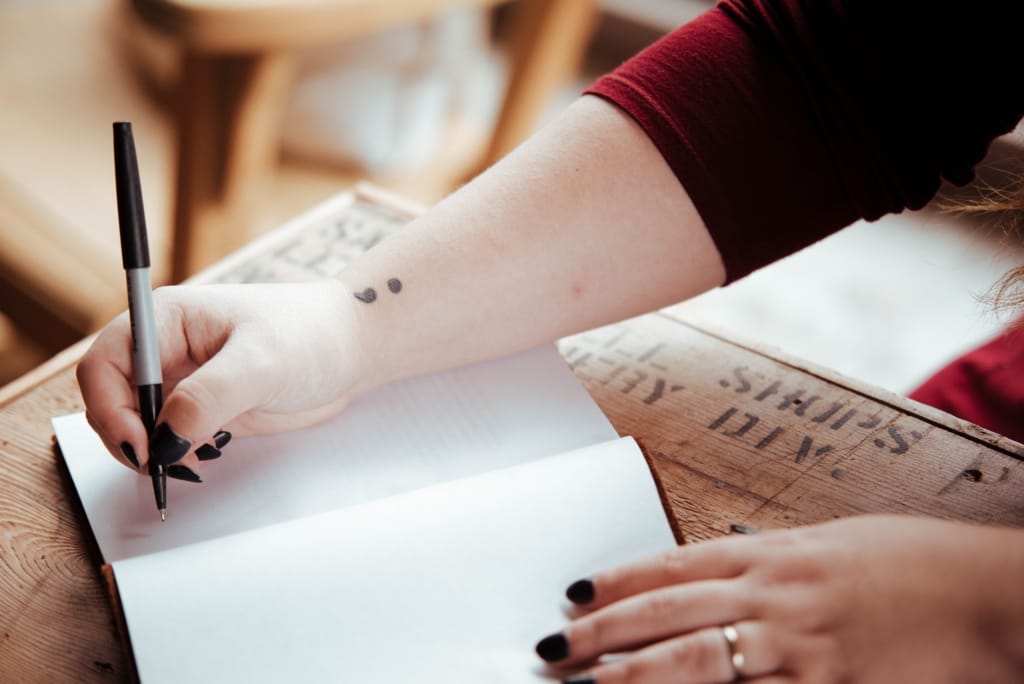 I was intimidated the first time I logged onto Medium. I was a total beginner, not in any publications, and I wasn't sure how to get accepted. I needed a list of Medium publications for beginners, but I couldn't find one. I had to sort out each publication one-by-one, which is hard because there's thousands of publications on Medium.
The first beginner tip I learned is that publications usually prefer unpublished drafts.
Good to know…
But I was still a new writer, and most publications seemed to want more experience than I had.
I really had no idea how to find a publication that would accept me. It was raw, and I doubted myself.
That's why I put together this list of publications that welcome new writers.
Each publication has its own submission guidelines, which I've included. You'll definitely want to follow those instructions to the letter.
__
Top 10 Medium Publications for Beginners
Creative Cafe (94K Followers)
Creative Cafe offers prompts and regularly publishes stories, including poetry, fiction, and creative non-fiction. Their website has a detailed FAQ on writing for them — check it out!
Topics: Poetry, Fiction, Self, Life Lessons
Curious (31K Followers)
Curious is the new project from Ali Mese, the editor of The Startup (remember, the #1 top publication on Medium?). They have fantastic branding and have already attracted top writers like Tim Denning. *swoon*
Topics: Personal Development, Productivity, Relationships, Self, Mindfulness
The Innovation (26K Followers)
The Innovation publishes work on a wide variety of topics, including writing about Medium itself — something most publications won't accept. Their editors are looking for submissions meant to educate, motivate, and inspire.
Topics: Innovation, Entrepreneurship, Creativity, Inspiration, Sustainability, Writing, Business, and Design
Scribe (26K Followers)
Scribe accepts personal stories and poems, especially anything that makes the heart beat faster. If you write with emotion about life, love, and freedom, submit to Scribe.
Topics: Poetry, Writing, Fiction, Life
Arc Digital (25K Followers)
Arc Digital is the internet's best opinion page, with intellectual discourse on politics, society, and policy. I've never written for them, but they invite you to email them at hi@arcdigital.media with pitches.
Topics: Politics, Society, Ethics, Culture
History of Yesterday (19K Followers)
The History of Yesterday tells the stories that crafted the world we live in today. Historical non-fiction can do surprisingly well on Medium, because who doesn't love a good story?
Topics: History, Non-Fiction
Live Your Life On Purpose (19K Followers)
Writing on happiness, health, and personal finance is a great place to start finding your voice as a new writer, and Live Your Life On Purpose loves those topics. Plus, who doesn't love the idea of a purposeful life?
Topics: Education, Health, Fitness, Life, Personal Finance, Productivity
The Bigger Picture (17K Followers)
The Bigger Picture features both fiction and life lessons: especially those that you've found have helped improve your relationships, family, self, and psychology. They also publish about national/global issues as well as cultural and social trends in entertainment.
Topics: Life Lessons, Politics, Humor, Fiction, Self
An Injustice! (11K Followers)
An Injustice! publishes excellent non-fiction writing with a clear message for the reader. Editor-in-chief Zuva is looking for work in sexuality, gender, society, social psychology, mental health, politics, race, justice, and more.
Topics: Equality, Accessibility, Feminism, LGBTQIA, Race
In Fitness and In Health (10K Followers)
There aren't a ton of health-related publications on Medium outside the Medium-owned publication, Elemental. In Fitness and In Health is growing rapidly and hopefully signals a trend to more health & fitness content on the platform.
Topics: Health, Fitness, Self, Personal Development, Lifestyle
__
Beginners Need Publications Too
I hope you enjoyed reading about what I think are the top publications for Medium beginners. There's just such a welcoming community in publications like these, and there are so many fantastic editors on the platform.
If you're a total Medium beginner, be sure to should read my instructions on how to submit to Medium publications.
It's been really fun to see new publications like The Innovation take off, while large publications like Creative Cafe keep publishing so much quality work.
Now it's up to you. Get out there, craft your piece to what the publication wants — or at least get the topic right — and you'll be accepted in no time.