Published on

Posted under
Read Time Estimator For Medium Articles (2 Quick Tools)
There's no bonafide read time estimator for Medium articles out there. We know that the more read time you have, the more you get paid on Medium. The problem is, there is no way to calculate read time for an article while you're writing it.
Despite this, there are a few Medium tricks you can utilize to arrive at a quick answer. I'm going to show you two really quick.
1. Just Go To Your "Stories" Page
A good read time estimator on Medium is built in to the "Stories" page. Hit your profile picture in the top right, then scroll down to "Stories" on the drop down menu.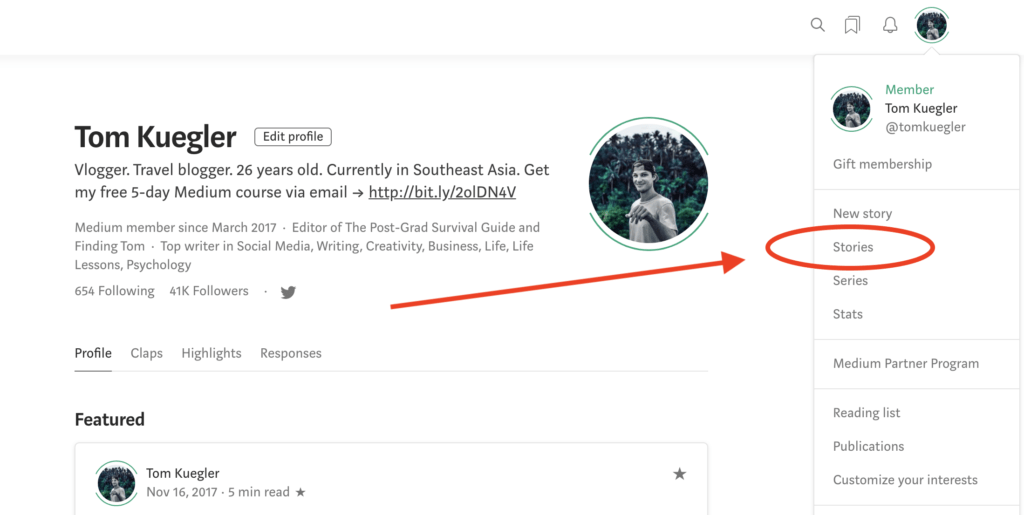 From there, scroll to the story you were just writing. It should be the one at the very top.
Look just beneath the story headline, and you should see the read time estimator right there.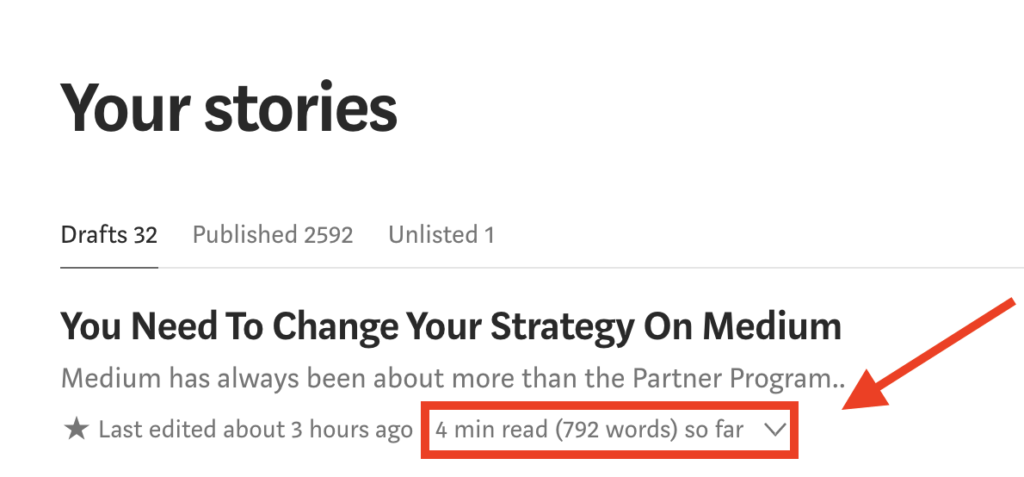 For this one, it's a 4 minute read so far. All you have to do to find that out on Medium is go to the "Stories" page while you're drafting up your article.
2. Make A Calculation
Another thing you could do on Medium is make a quick calculation.
If you scroll all the way down to the bottom of your article, then highlight every single word you wrote up to the top, you should see a word count in the top left of your draft page.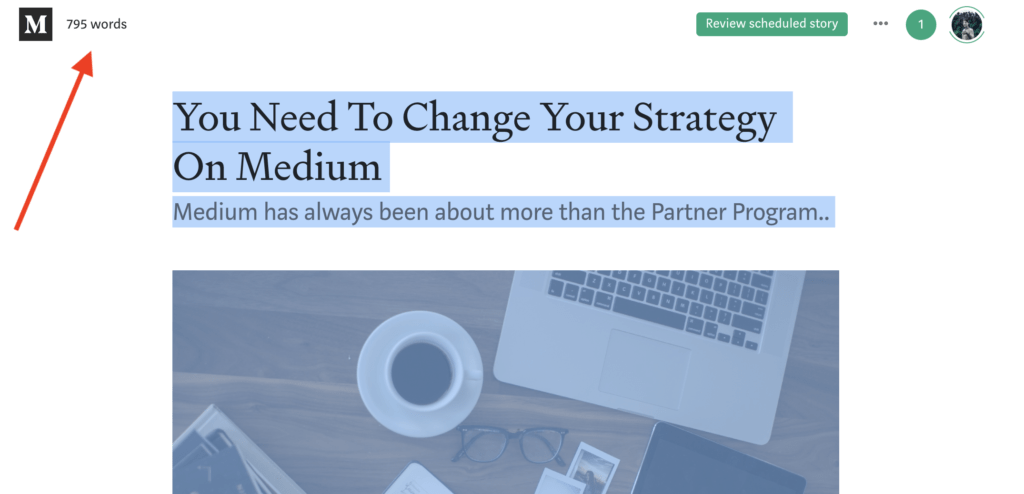 Medium has already told us they base read time off of the fact that most humans can read 265 words per minute.
So, if we go by that calculation, you can estimate read time at a glance.
265 Words = 1 Minute of Read Time
530 Words = 2 Minutes of Read Time
795 Words = 3 Minutes of Read Time
1060 Words = 4 Minutes of Read Time
Keep in mind this is just a rough estimate. I think Medium's algorithm takes pictures, subtitles, and pull quotes into account when estimating read time.
If there's 10 pictures in your blog post, that will increase read time significantly.
I hope those two solutions can work as a read time estimator for your Medium articles.