Published on

Posted under
Get 5 LinkedIn Comments And You Could Go Viral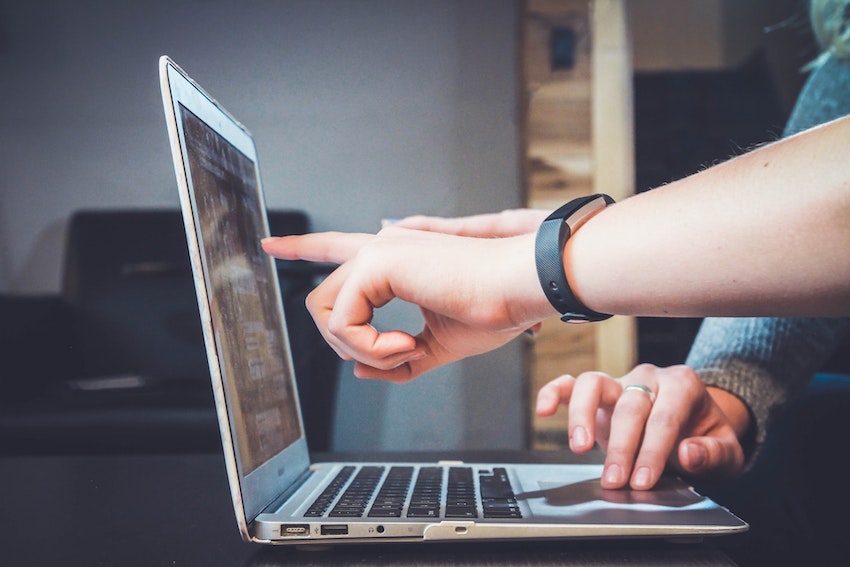 Five LinkedIn comments could help you go viral. I'm serious. Just five. You need them quickly, though.
On LinkedIn, creators like Swish Goswami have recommended trying your best to get 5 LinkedIn comments in the first 30 minutes of your post being live. Why? Because that significantly increases your chances of going viral on LinkedIn.
The algorithm notices all the comments flooding towards your post and then puts it into hyperdrive on people's newsfeeds, boosting your content to hundreds, possibly even thousands of people.
In my LinkedIn course, I recommend people to actually work together and post at the same time so they can interact with each other's content. This drastically increases their chances of going viral.
So, how can you get five LinkedIn comments in the first thirty minutes?
Let's talk about it, shall we?
1. LinkedIn Pods
Okay so the obvious answer is getting involved with a LinkedIn pod. That will help your LinkedIn comments section see major activity very quickly. To join one, just go on LinkedIn and search "LinkedIn Pod" in the search bar. Then click on "Content" to filter for content and not profiles.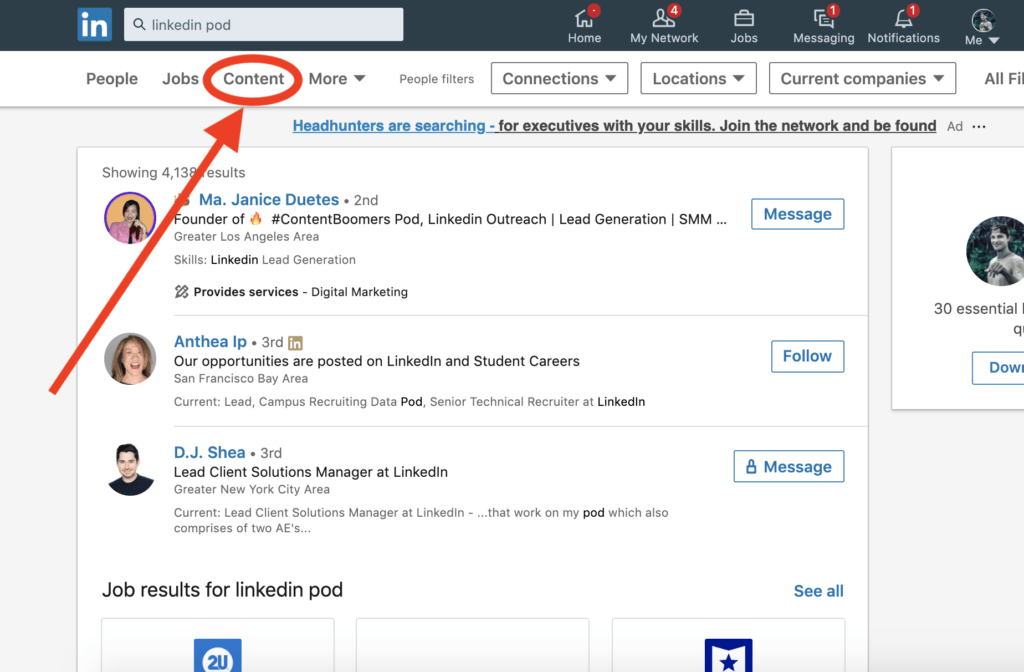 Then you should see a whole slew of posts about LinkedIn pods and links to join them. That's number one. For those who don't know what a pod is, it's basically just a Slack channel where members can post their latest content and get a bunch of comments very quickly. They also have pods for other platforms like Instagram and even Facebook.
2. Ask For Comments On Your Post
Another way to get more LinkedIn comments is to straight up ask for them in your original post. A lot of times I'll write a status update or make a video and ask people what they think about it in the comment's section.
Get creative with it, though. Ask people to rate something on a scale of 1-10 in the comments. Everyone loves to see if their rating is similar to other people's. That's why polls are so popular. Ask folks to tag someone they think would benefit.
One more way to do this is to tag some of your favorite LinkedIn friends in the original post and ask them what they think. That way they know you just posted and can add their thoughts, too. Get a few friends to do the same thing so you can give that love right back to them.
It seems that no other social media platform takes comments as seriously as LinkedIn does. On Facebook, it's all about shares. On Youtube, it's all about click-through rate. On LinkedIn, it's all about comments and if you don't get a lot of them right off the bat, your post could be doomed to obscurity on the platform.
That's why it's very important to get as many LinkedIn comments as you can in the first 30 minutes of your post being live. These two quick tactics should be all you need to get more than enough LinkedIn comments on your future posts.