Published on

Posted under
How To Get Paid To Blog In 3 Easy Steps (2021 Guide)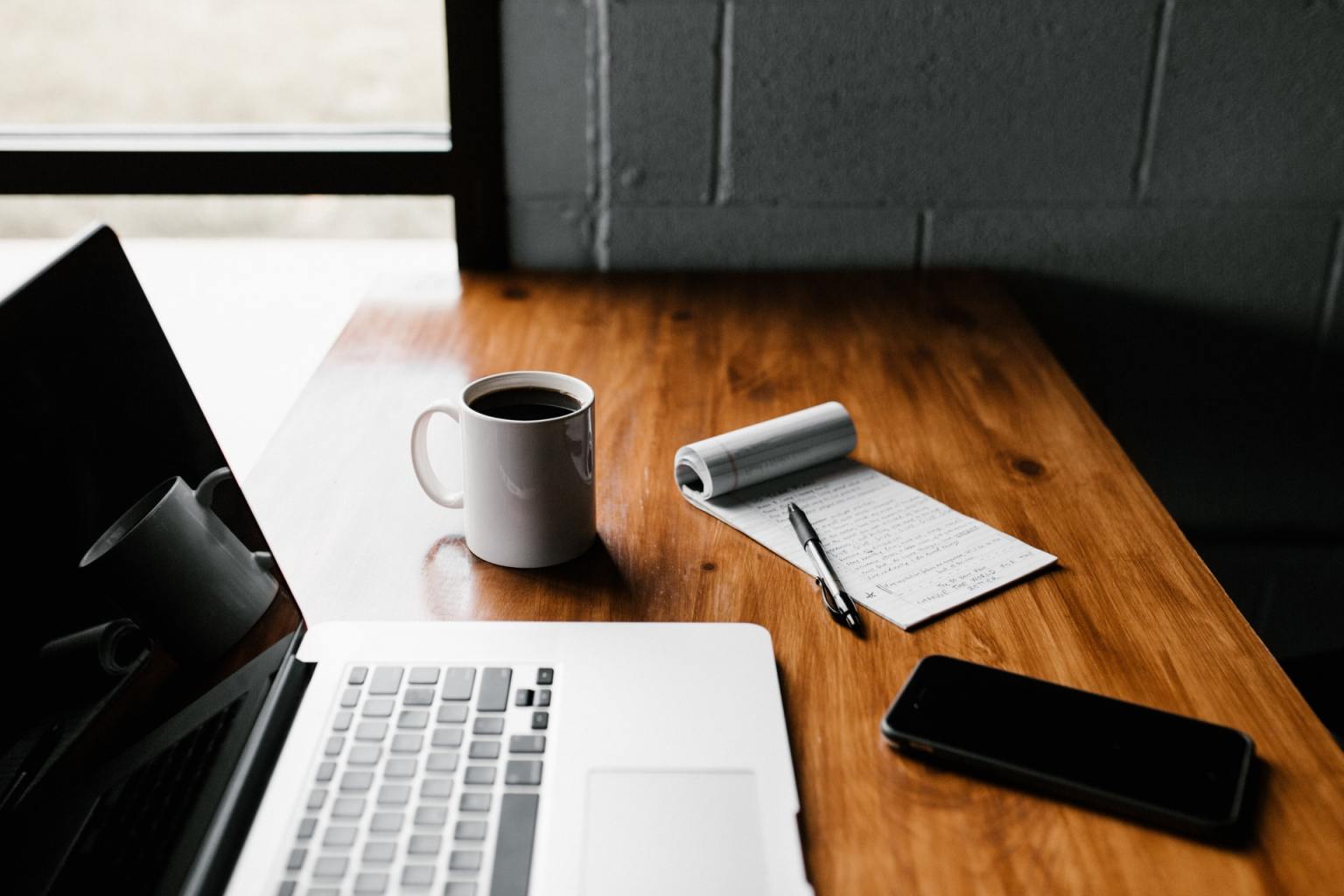 In this day and age, you don't need a degree to get paid to blog. Instead, all you need is competent writing skills and know-how to use them.
In recent history, this article would explain the typical process involved in creating a WordPress blog. While I will touch on that, the blogging world has changed. There are now plenty of other ways you can get paid right away without having to wait for advertisement revenue.
With that in mind, here is a beginner's guide to getting paid to blog. I'm going to keep it simple because in the past when I've sought similar help, the depth of information can be pretty overwhelming.
A quick note: I am splitting these steps into two parts – A and B. I will focus A on membership services (Medium), and B will look at traditional website building.
Step 1: Pick a platform
A) In recent years, sites such as Medium, Quora, Vocal Media, and Newsbreak have become popular. For now, I'll focus on Medium.
Medium is where I started on my blogging journey. I've been writing on there for years, and I now have over 50,000 followers. It opened my eyes to the digital nomad life and provided me with the platform to earn a good income.
If you find creating a website daunting, then look no further than Medium. You can start an account right away, and for a $4.99 membership fee (which I highly recommend getting), you can write and publish as many stories as you like.
B) For a traditional blog, you have plenty of options. However, before you do anything, you will need to select a good domain name that represents what you're writing about. There are plenty of places to buy from, but I recommend GoDaddy.
Once you've done that, you need to select the platform to host your website. Mine is on WordPress, but there are other options such as Squarespace and Wix.
Step 2: Choose your niche
A quote from email list extraordinaire Amy Porterfield comes to mind here:
"If you're writing to everyone, you're writing to no one."
You will want your writing to have a particular brand – that 'go-to' person for a specific niche. Let's see how that works on Medium and traditional blogging.
A)
When you first start on Medium, it's a good idea to choose a niche. Pick something you know a lot about to give your writing authenticity – readers can see right through you.
In the ensuing weeks and months, check your stats to see what's working and what isn't. You can always make a change if you feel like it isn't going well. As you grow on the platform, don't hesitate to develop and write about what you want. This can be a good way of finding new audiences, which means more paying members to read your work.
Of course, you could stick to one niche. Do whatever works for you.
B)
Traditional blogging is a little different. Ideally, your blog posts need to have a definitive topic focus.
When you're first starting, the more specific, the better. If you want to help other writers get better at writing, you should write about it. Branch out once you feel you have more to offer.
Step 3: Create your profile
A)
In the past, creating a profile on Medium meant writing a bio and choosing a picture. Now, it's a little more advanced.
Medium has tried to make your profile more like your blog. They've added design features that allow you to choose your profile's color, font, and header. You can even make a logo if you wish.
You could keep it simple and just have your name on a white background, or you could try and create a personal brand. Take a look at Michael Thompson's:
For reference, here is what the design page looks like too: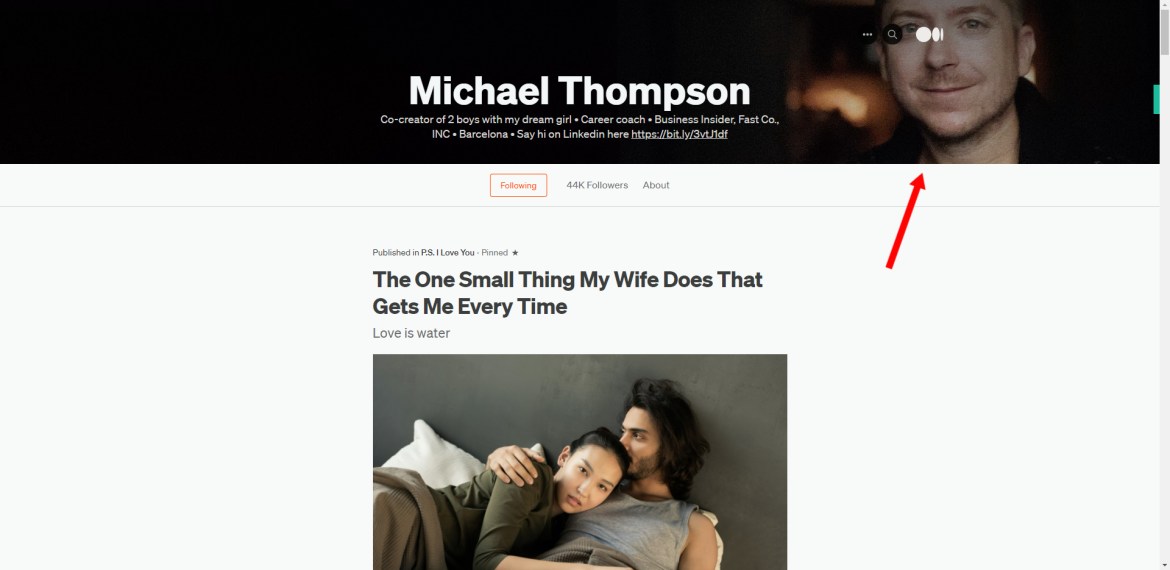 B)
When it comes to design, a traditional blog allows you to create your blog in your image. You can add whatever pictures you want, animations, navigations, fonts, and color. It has flexibility.
While it might be a tad fiddly and complicated to begin with, the payoff will be worth it. A good-looking website can improve a potential customer's experience tenfold, as they may be tempted to return. Take a look at Mind Cafe's slick website: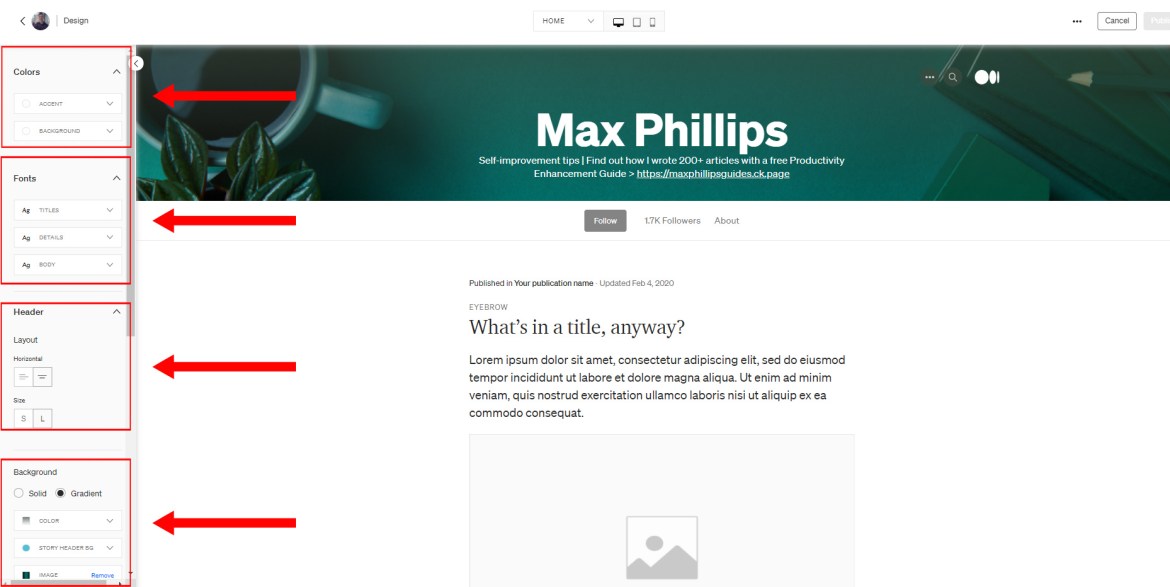 It's not much, but the professional photos and slick navigation style make it a nice website to visit.
The various ways you can get paid to blog
The steps I've outlined are necessary before you can get paid to blog. Creating a profile and purchasing subscriptions/domain names can be costly, so you'll need to be prepared to make that investment.
Let's start with Medium.
A)
Medium has a Partner Program, which means you can start earning money right away if you opt-in. Essentially, the more paying members who read your article, the more money you make. Unlike WordPress, for example, you won't need to spend a long time fiddling with anything. Instead, Medium has a team of 'curators,' a group of people dedicated to further promoting articles that meet their curation guidelines.
It might take a little while to earn good money, but you can make a healthy income if you stick to it.
Unlike a traditional blog, you won't need to focus on driving traffic to your site. Instead, you can submit your articles to publications. Some of these, such as Mind Cafe and The Ascent, have over 100,000 followers, all of whom can see your work. And as I said – the more members who read, the more money you earn.
B)
WIth Medium and all of the other sites I mentioned at the start of this article, it's simple. You make money through your articles. With traditional blogging, things are a bit different.
Firstly, you could use your blog posts to sell a product. You might sell coaching lessons, online courses, or masterminds. The blog posts should offer enough valuable information to whet a potential customer's appetite.
Secondly, you could choose to earn money from ad revenue. This is perhaps the most recognized way to get paid to blog but is also one of the slowest. It's also one of the most annoying. Ads slow down the user experience and could cost you clients.
It'll take time, but you can get paid to blog
Many writers quit Medium and blogging in general after a few weeks of not making any money. Don't be one of those people.
The fact of the matter is this: if you want to make good money blogging, you will need to keep at it for a while. It's going to be hard.
But it will be worth it.
If you're just getting started, I'd suggest using Medium to grow your confidence and find your writing voice. Then, you can begin creating a website to sell a product on. But it's up to you.
It's difficult, but not impossible. You can get paid to blog – how awesome is that?