Published on

Posted under
How To Create An IGTV Cover Image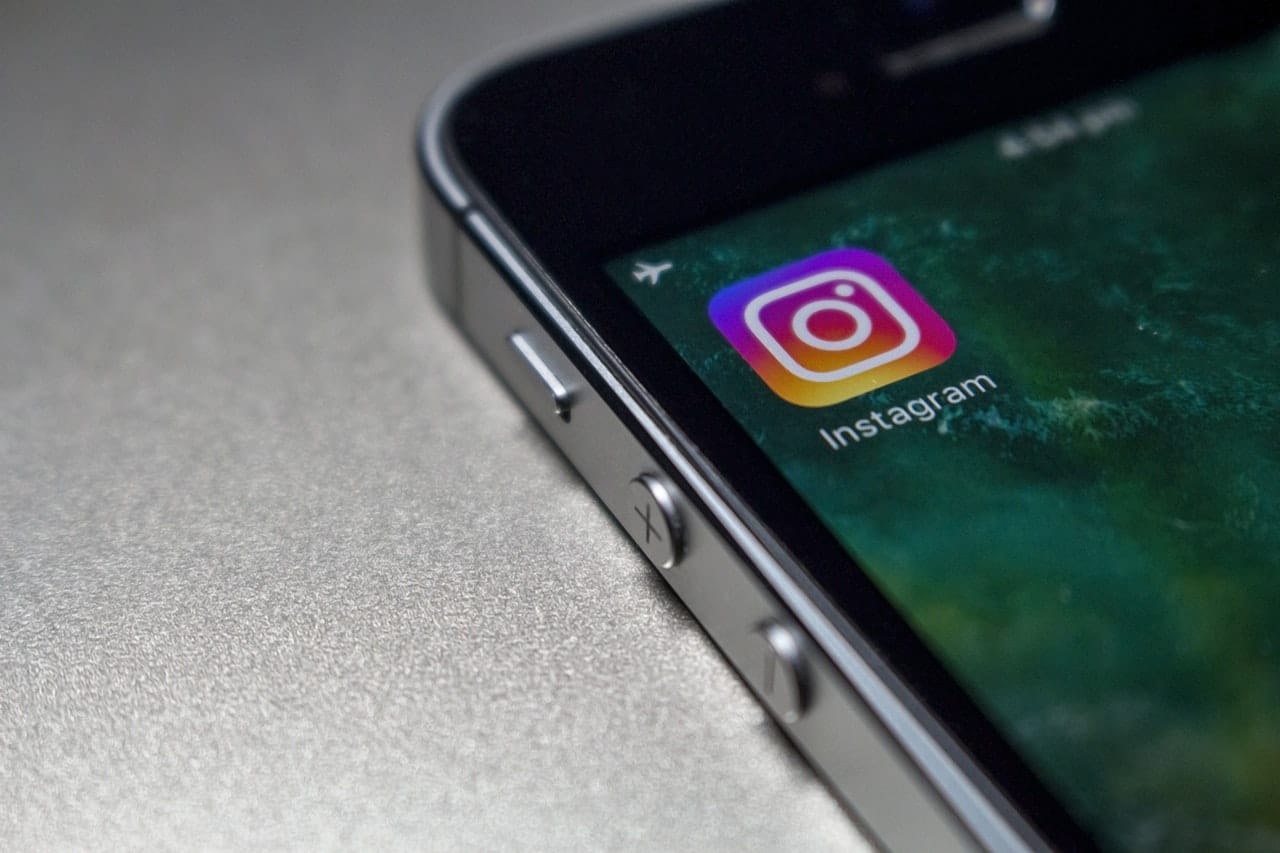 So, quick thing about this… If you want to know how to create an IGTV cover image, just know that you'll need a special tool for it….
Called PicMonkey!
Before you freak out, don't worry, you can get a free 7-day trial.
Trust me when I say it's a lot easier to work with pictures inside Picmonkey than Photoshop or any other image-editing software.
I tried them all, so I should know. It's worth the investment, especially considering video should be part of your content strategy.
Here's what one of my more recent IGTV cover images looked like, just to give you an inside look.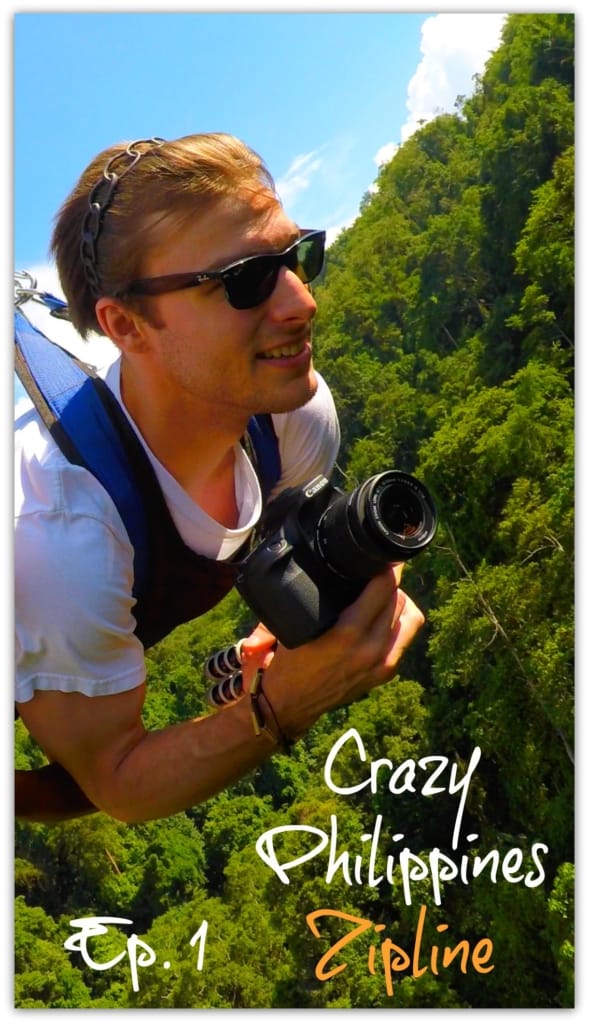 Looks pretty good, yeah? Let's get into how you can make one of these as well, shall we?
How To Create An IGTV Cover Image With Picmonkey
So regular IGTV Video Dimensions are 9:16, or 1080 x 1920. It's basically what it would be if you were making videos to watch horizontally.. except you just flip flop them.
So 1920 x 1080 becomes 1080 x 1920. Simple.
Now, the first thing you have to do is create a profile inside PicMonkey itself. Sign up for that 7-day free trial (don't worry, you can just cancel it when you're done), and meet me at the homepage.
On the homepage you're going to highlight "Design," select "Custom Size" from the drop-down menu, then input 1080 x 1920 in there.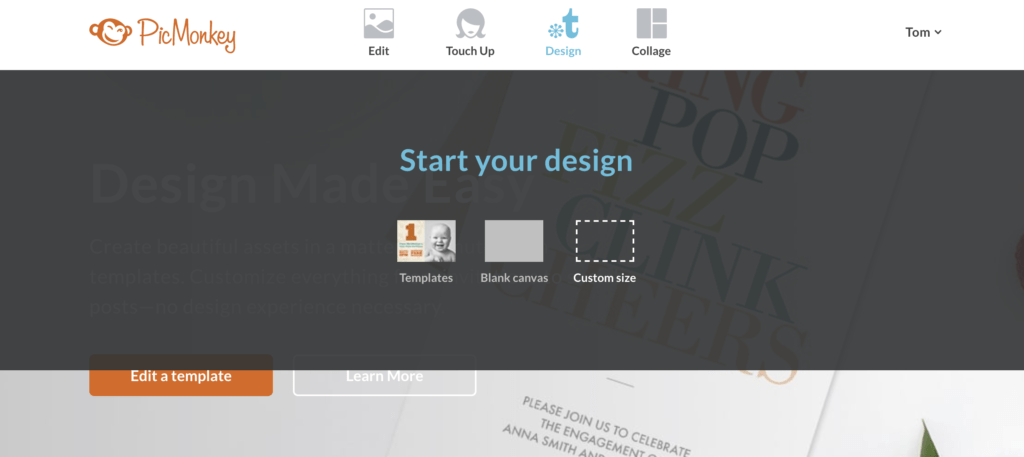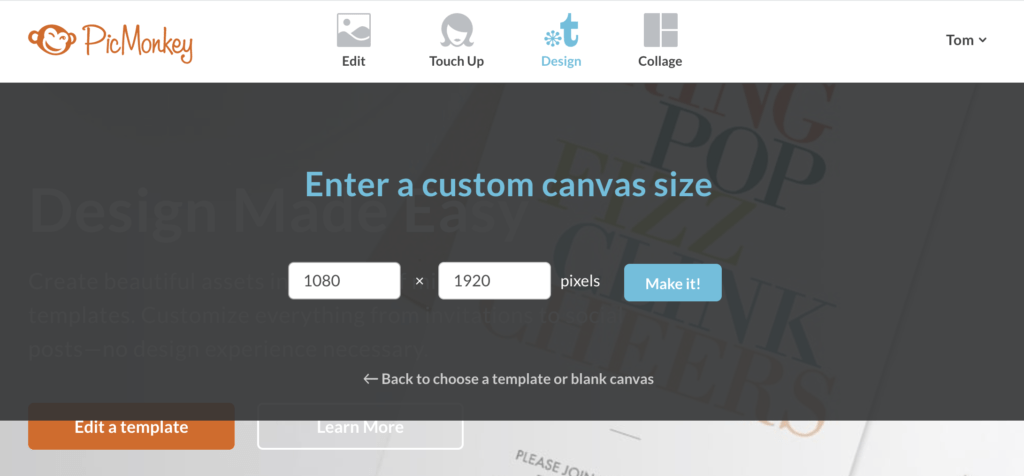 When you're done, you'll be taken to the editing screen.
Now, Edit Your IGTV Cover Image
From here you can import your image, add text, make it look clean, and you're on your way.
To add an image, select the "Overlays" logo from the side menu and then select "Add Your Own."
From there you can add your own image from your computer into the window.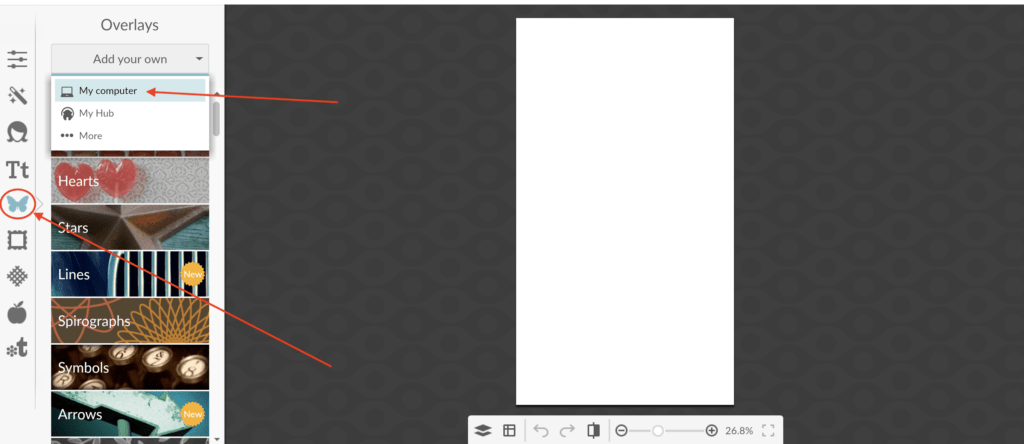 To add text, just select the "Tt" logo from the side menu, pick your font from the scroll menu, and then select "Add Text."
From there you can move stuff around, change colors, etc.
It's really not that complicated to play around with stuff in this editor, so I trust you'll easily get the hang of it in about 5-10 minutes.
Last but not least you have to export your IGTV cover image.
To do that, just go up to the top left of the screen and click on "Export."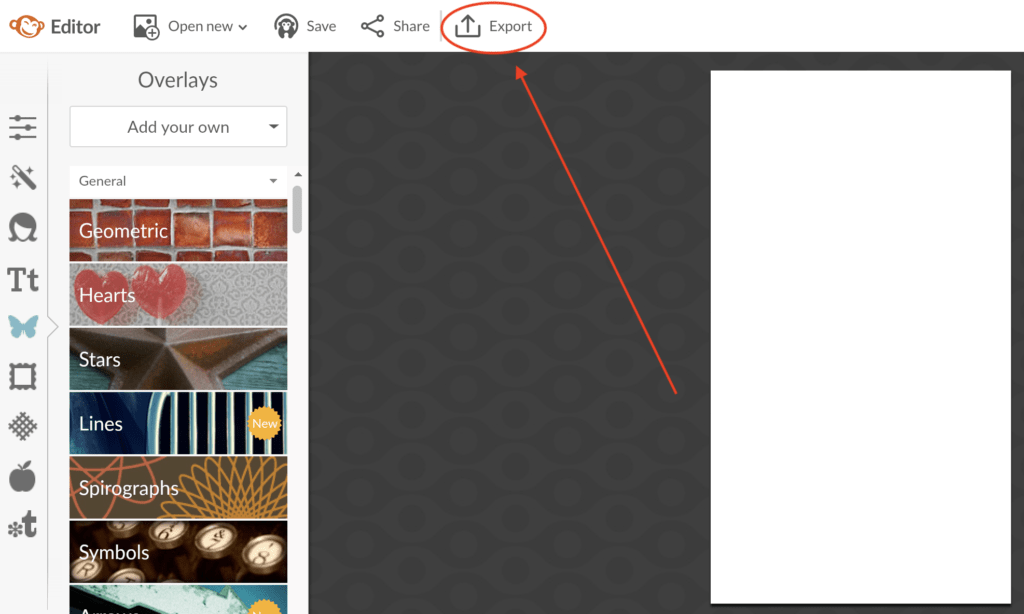 That's it!
That's how to create an IGTV cover image!
*Want to get 100 true blog fans in less than 30 days? Take my free 4-day email course and learn how to get email subscribers, create video content, and have people coming back for more every single day.*