Published on

Posted under
20 Blogs That Pay Writers $50 Or More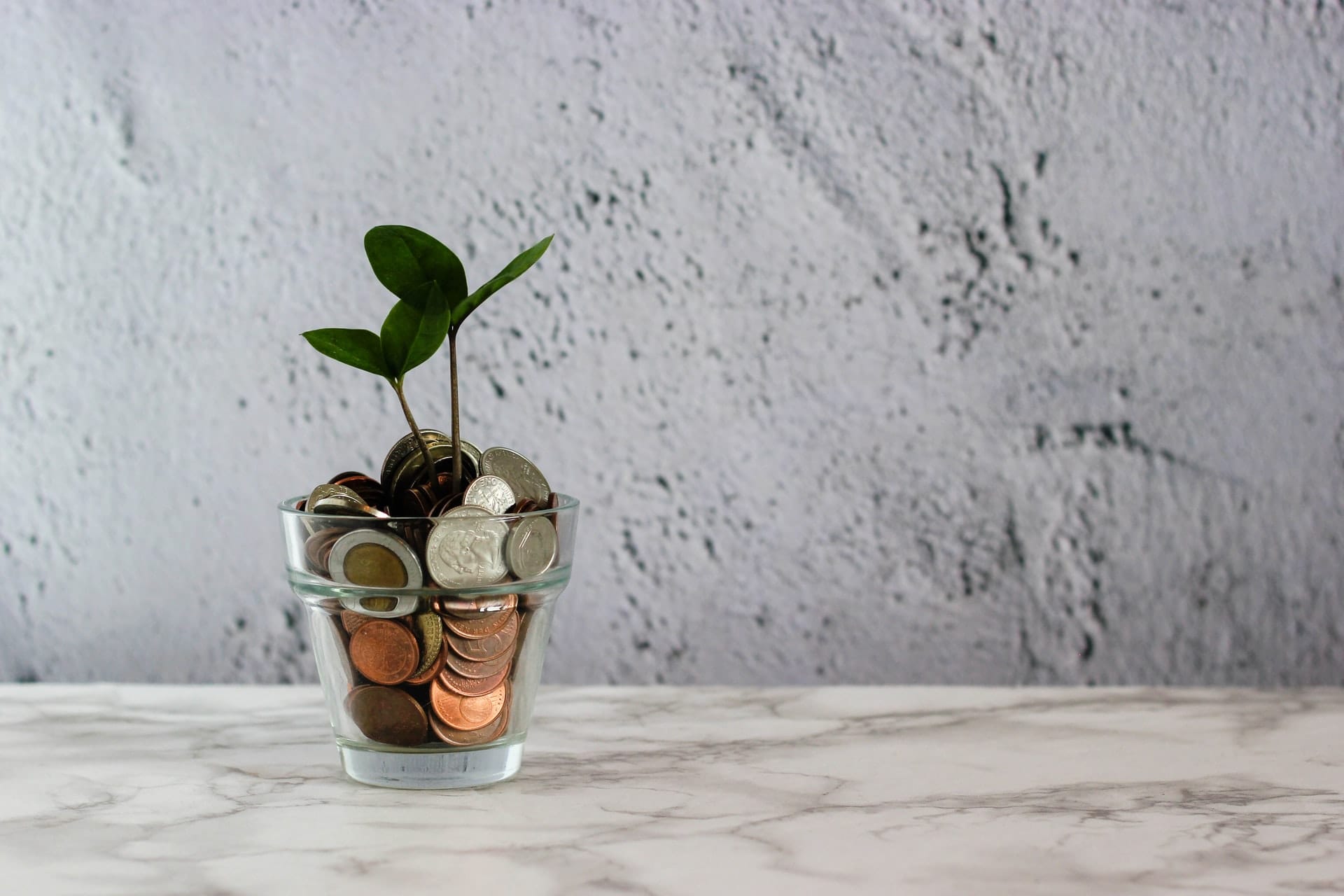 In 2021, there are countless blogs that pay writers. Many of them pay by the word, while some pay per article.
With this post, I will be looking at the latter.
While a mere ten years ago, it would've been tough to get $50 from writing about parenthood, for example. Nowadays, it's never been easier.
With that in mind, here are 20 blogs that pay writers a minimum of $50 per article.
1. Freelance Mom
When I was younger, I would sometimes ask my dad to buy some sweets from the shop. When he came back empty-handed, I would be left baffled. "How could you forget?! I would complain. His response: "I've got a lot on my mind."
At the time, I didn't get it. Now I do. Adult life is busy, and information can go in one ear and out of the other. As it turns out, you can make money from your trials and tribulations as a busy parent.
FreelanceMom is a site focused on running a business as a busy parent. Your life can turn into cash.
They'll pay between $75 and $100 per article.
2. Copyhackers
Do you know a thing or two about copywriting, branding, or running a business? With Copyhackers, your knowledge can make you some good money. If you're successful, they are willing to pay $325 for an article.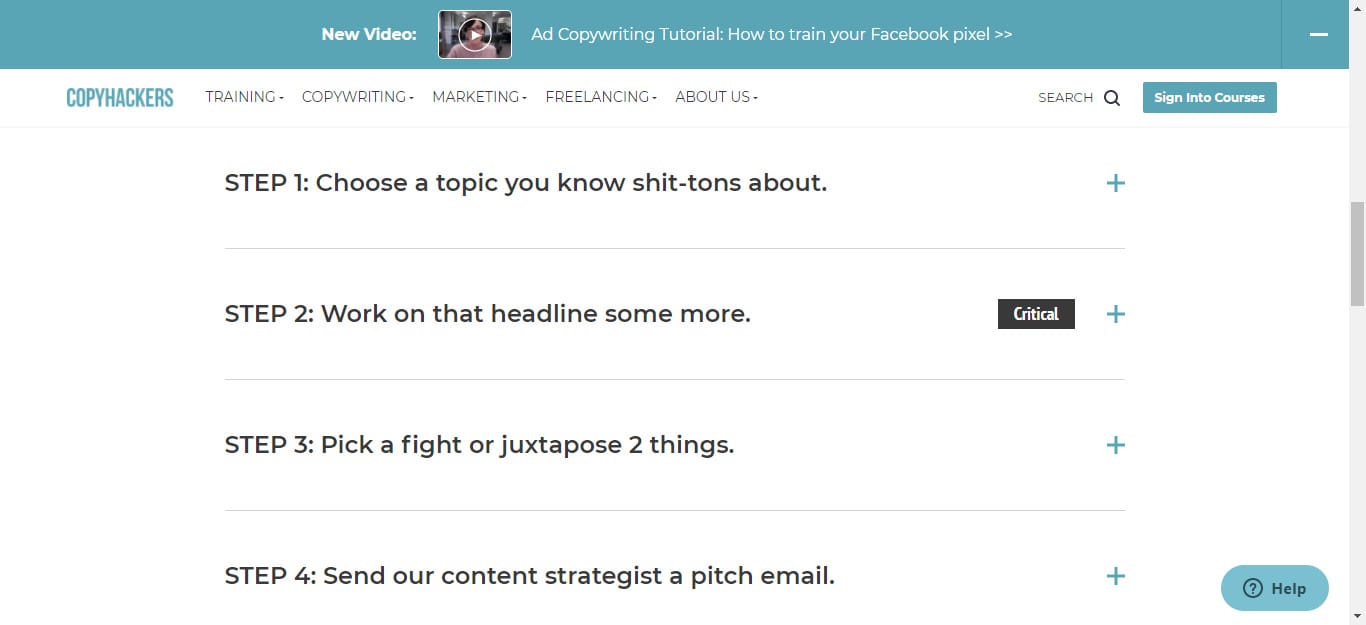 3. Doctor of Credit
Among the multitude of things I wish my school taught, finance ranked the highest. Instead of learning about taxes, we were taught about various kinds of rocks (apologies to any geologists out there).
As it turns out, finance blogs can be highly lucrative, which makes them popular.
If you know, a thing or two about personal finance - specifically credit - then Doctor of Credit will pay you $50.
4. Grow Magazine
Would you look at that, another finance blog that pays writers! Grow Magazine is relatively new to the field, so they don't have submission guidelines just yet. Email your article with the word STORY in the subject to grow@acorns.com
Make sure you tailor your article toward millennials.
5. Income Diary
Who here likes to make money? Yeah, me too. If you Google 'how to,' then chances are one of the suggested searches will be 'how to make money online.'
If you have something to offer, then Income Diary wants to hear from you. They are looking for articles about ways to make money online, including affiliate sales, lead and traffic generation, as well as SEO.
Pay ranges from $50-$200.
6. RankPay
RankPay, like Income Diary, offers $50 for SEO articles. You can also write about popular topics such as social media and content marketing.
7. DailyWorth
Once again, here is a blog that will pay you to write about money, but with a twist. DailyWorth publishes articles about women and money. If you're interested in the potential $150 payday, contact their managing editor, Koa Beck.
8. Scary Mommy
As so many people are parents, there are plenty of parenting blogs you can contribute to. Scary Mommy is another one of those. Their focus is on the challenge parents face raising their children, with particular emphasis on moms.
They prefer short essays and listicles and are willing to pay $100.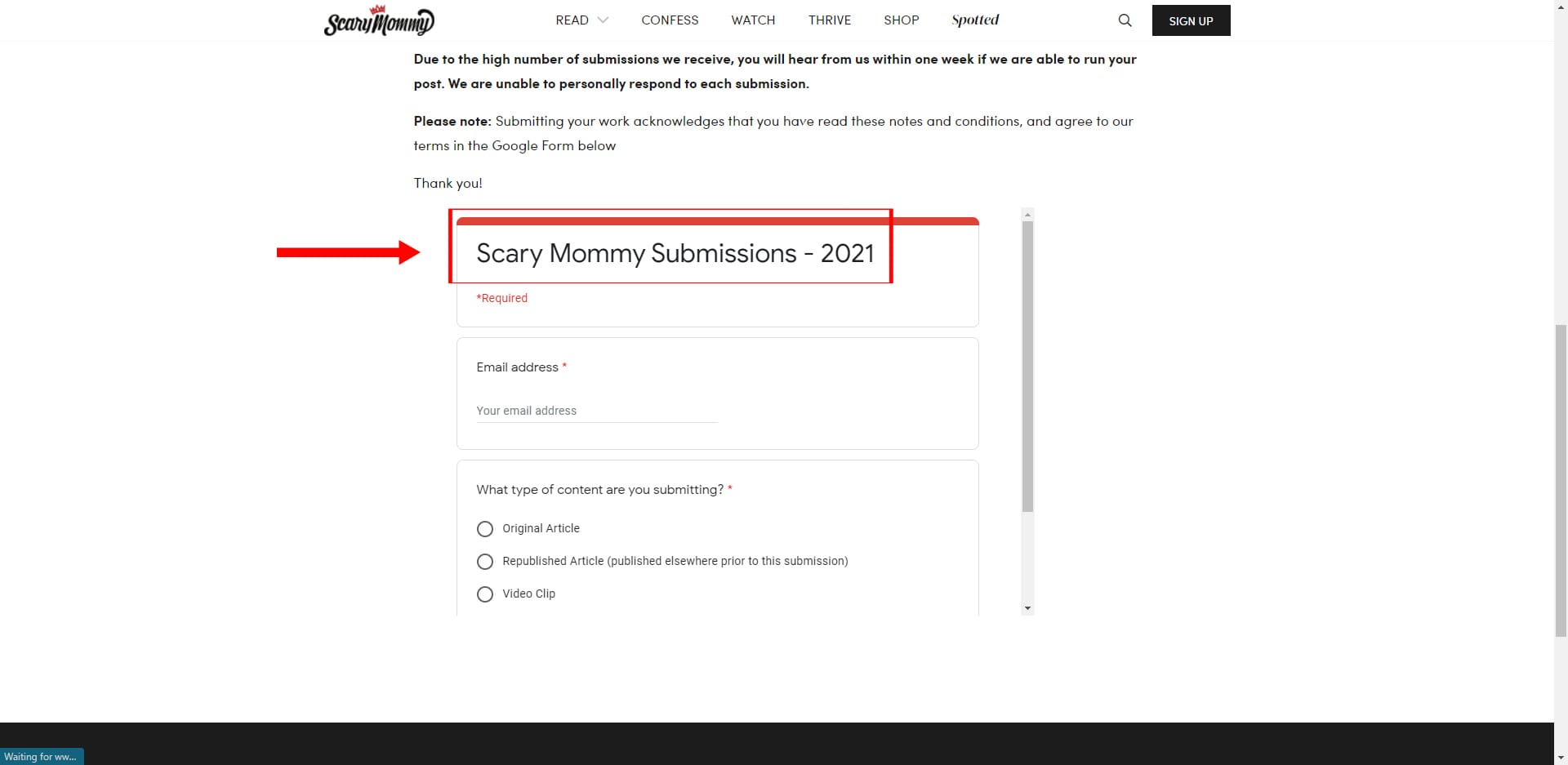 9. B.Michelle Pippin
B.Michelle Pippin notes three critical factors to consider before applying:
Don't apply unless you have a firm grasp of the English language.
They are looking for "experts with first-hand experience about a topic." The more authentic your story is, the better.
Lastly, you must stick to writing business-related articles catering to women entrepreneurs.
Oh, and don't send a complete article. Instead, send your details.
Once you've considered all that, you can expect $50-$150.
10. Longreads
If you're looking to put a tad more effort into an article, then you should expect a bit more pay. Well, Longreads pays $500 for personal essays. They say they'll accept anywhere between 2000 and 10000 words, but the "sweet spot" is 2500-4000.
11. Aish
The best thing about writing is that you can get paid to write about your life no matter who you are. Aish is a perfect example of that, as they pay $200 for first-person stories on the positive influence of Orthodox Jewish beliefs on everyday life. It may not relate to you, but it will connect to someone out there.
12. Dame
On Dame's website, a powerful slogan is featured on their pop-up advert. It reads:
"Facts that matter. Journalism that speaks truth to power."
Their website expands on this, noting: "For women who know better. Smart, fast-paced news and opinions on what matters most in our lives."
If you are a seasoned writer, then perhaps Dame might be the option for you. Novices should probably try their luck elsewhere.
Dame will pay $200 for essays.
12. Cosmopolitan
The Cosmopolitan signals the arrival of the more prominent names on this list. Although it's a worldwide magazine, that doesn't mean you can't get published with them. They will pay $100 for essays about your weird and compelling stories from college.
13. The New York Times - Modern Love
I know what you're thinking - "The New York Times! Surely you have to be a bestselling author to get published there?"
As it turns out, the Modern Love section joins the list of blogs that pay writers.
If you have a good story focused on modern love, then the NYT is willing to pay you $300.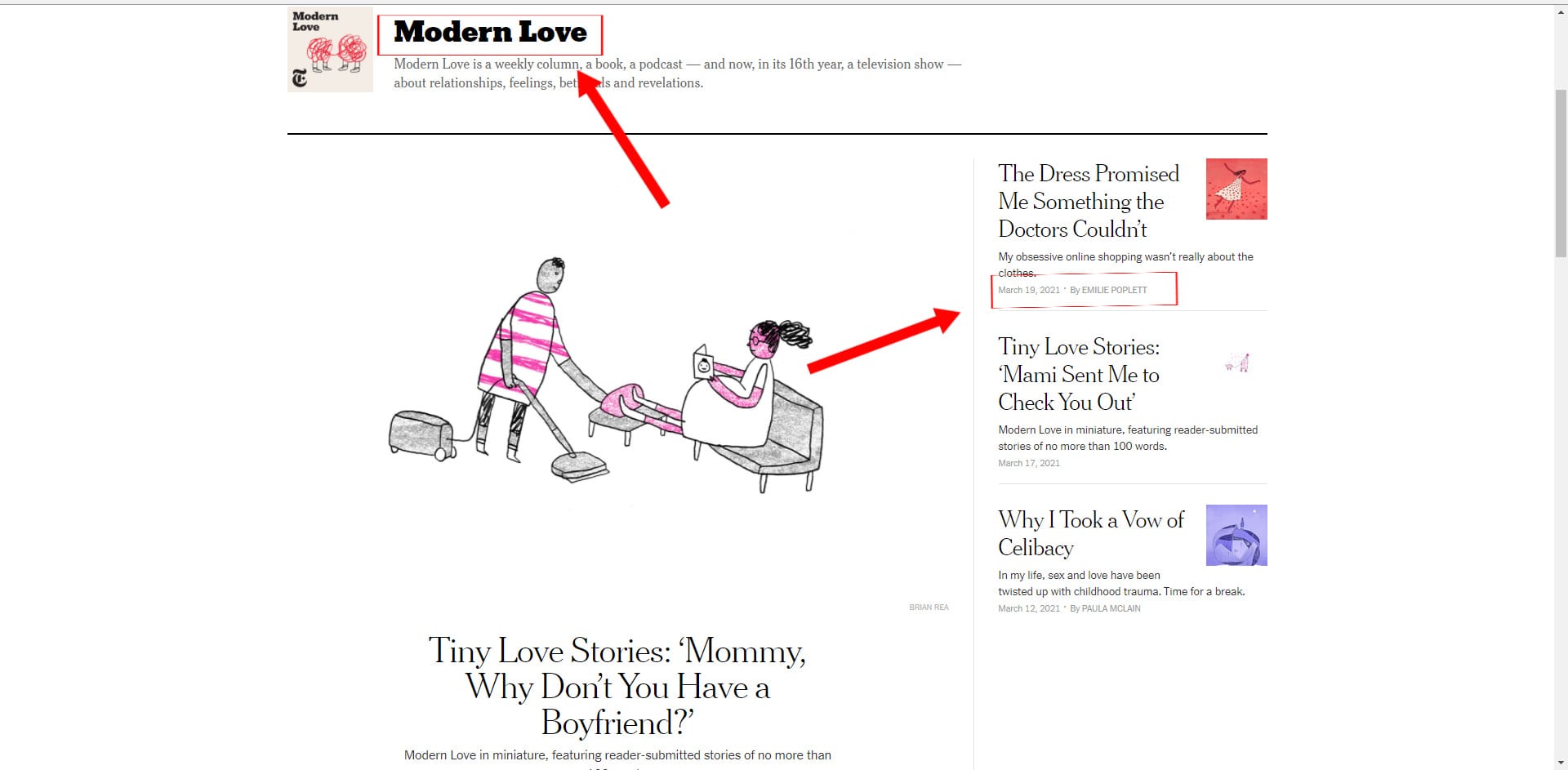 14. Narratively
Whereas most on this list ask you to write about a certain topic, Narratively is a bit different. Here's what they say on their website:
"We don't publish articles *about* a topic, instead we take readers inside another world, another life, through vivid scenes and compelling narrative arcs. We pay for stories."
They suggest you write untold, human stories.
If your 2000-2500 word essay gets published, they will pay $200-$300.
15. Vox First Person
Vox, another prestigious publication on this list, is looking for compelling first-person stories.
For a high-quality piece, you can expect $400 for 1500 words.
16. Skirt.
While I'm sure you can get paid to write about skirts somewhere on the internet, Skirt. celebrates women.
For 500-1000 words, Skirt. will pay $200.
17. Lighthouse
Lighthouse is making a surprising but incredibly heartwarming call for blind writers. They want first-person stories "not merely about blindness, but about what it takes to survive and strive as a human."
Moreover, you don't need to be a professional. LightHouse is looking for blind writers of all abilities. They will pay $100 per essay.
18. Eureka Street
Eureka Street is an Australian website that focuses on politics, religion, popular culture, and current events in Australia and the world. They're careful about their details, as they like to receive submissions with:
as minor formatting as possible (no images, indents, or double spacing)\
single spacing after full stops\
'single' quotation marks\
per cent, not % or percent\
relevant links embedded
If you can look past all of that, for 800 words, you can receive $200.
19. Stork Guide
The Stork Guide is centered around pregnancy and parenting young kids. Don't let all that knowledge go to waste and claim that free $50 they offer.
20. The Bold Italic
From San Francisco or have a connection to the city? Then The Bold Italic might be the home of your next article. They will pay $50 or more for various topics, some of which have included online dating and mental illness.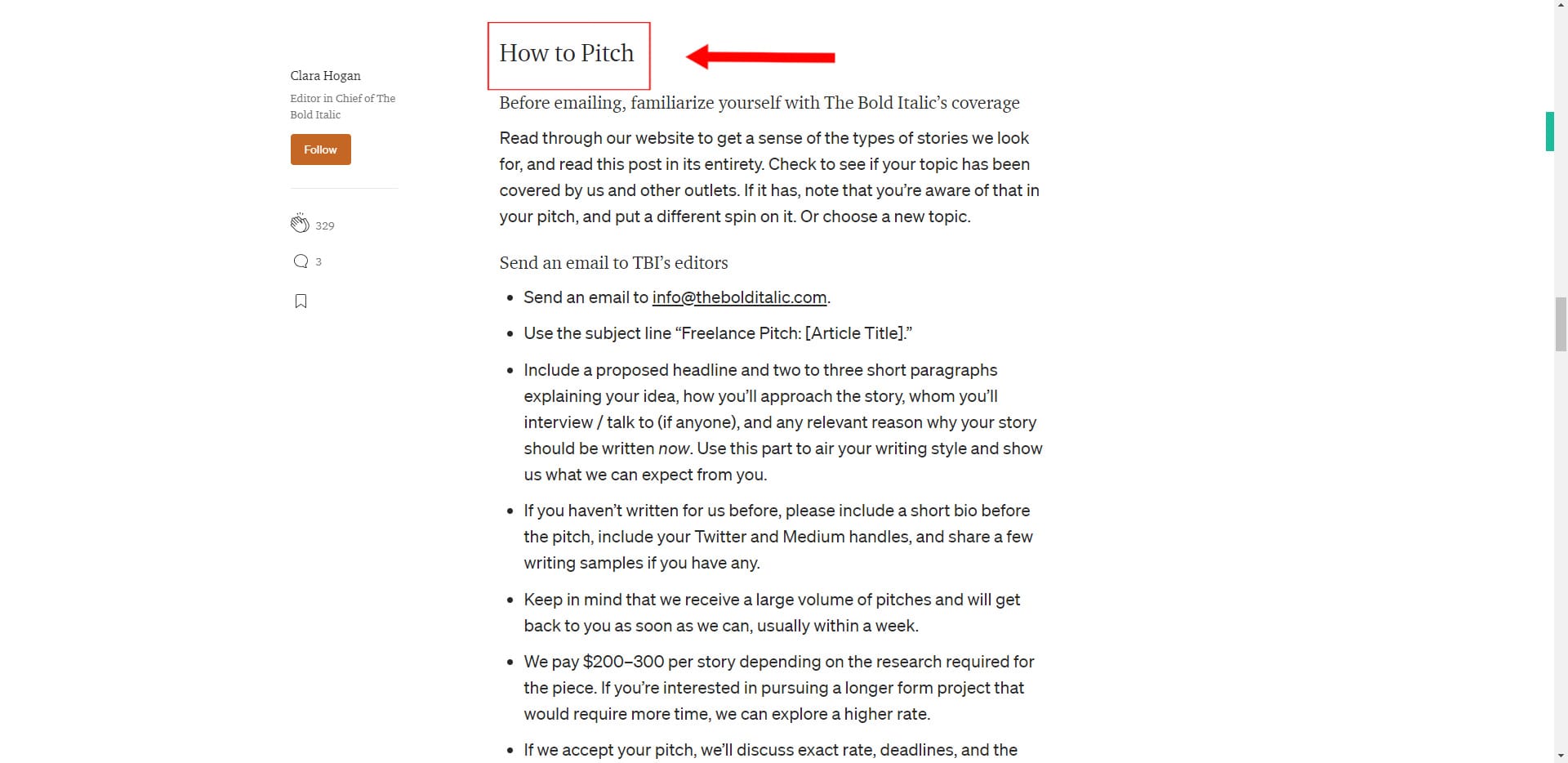 There are so many blogs that pay writers
Before you go gallivanting around the internet writing about anything and everything, make sure you're getting the money your effort warrants.
$50 is an excellent starting point. From there, you can slowly earn more as your writing quality improves.
But it certainly is possible to make the big bucks. There are so many blogs that pay writers - this is just the start.