Published on

Posted under
8 Awesome Travel Items You Need For A Successful Road Trip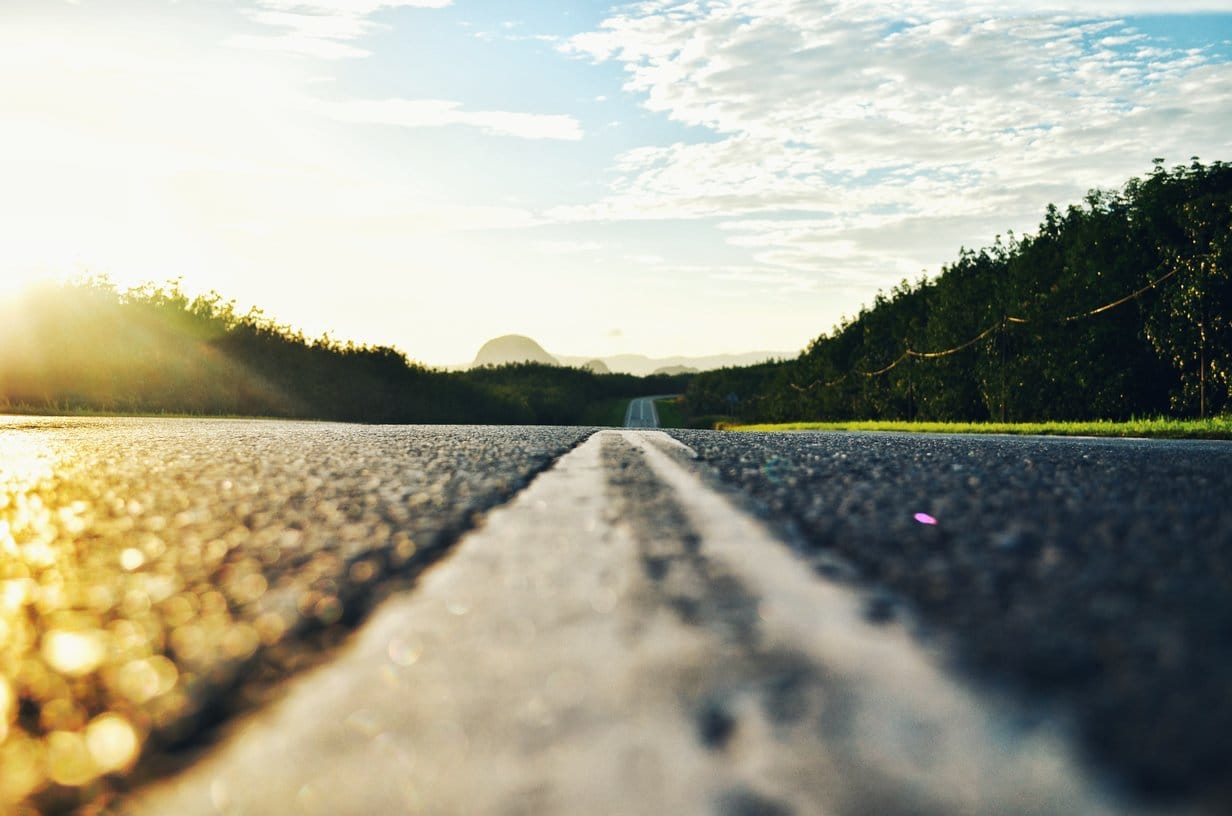 Most of my dedicated readers know I'm no stranger to traveling.
In 2016 I did a 5-month road trip across the country and back. I drove about 13,000 miles (or something), and basically lived out of my car for 150 days straight.
Well, I stayed with friends, but there were times when I legitimately slept in my car. If you go back to the archives from 2016 in this very blog, you'll probably find a bunch of posts I wrote back then (when nobody was reading me).
It's cool, you should totally check them out.
Or don't, I mean, nobody's forcing you.
While I was on my road trip, I found that certain items were absolutely fantastic to have in a pinch. I wanted to show ya'll some of my most prized possessions. Prepare for a post filled with awesomeness and stuff you've never heard about before.
My first suggestion is amazing..
---
1. A Laundry Basket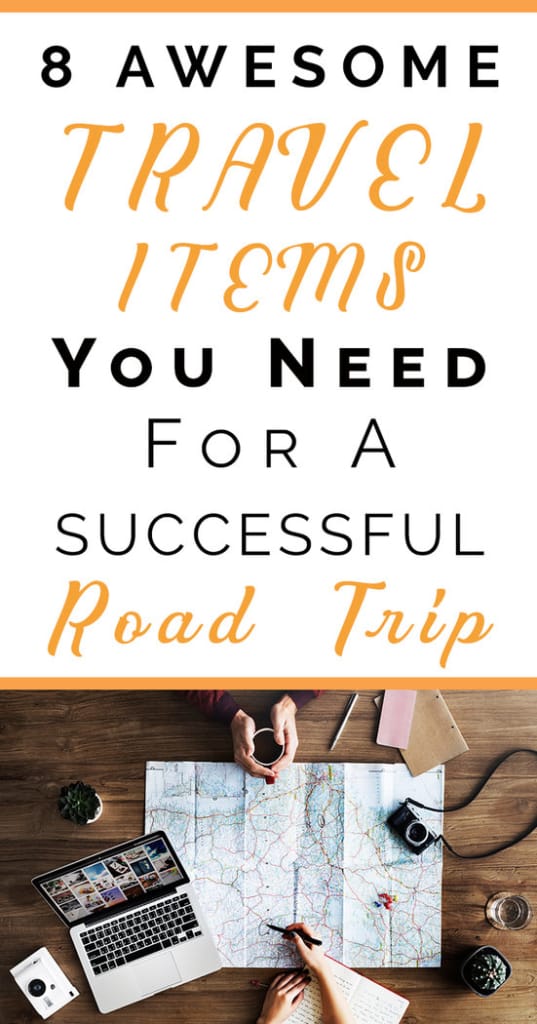 Don't @ me people. A laundry basket WILL be a life-saver for you, I guarantee it.
I literally went to Wal-Mart to buy a laundry basket the day before my road trip and it was the best decision I could've made.
If you're annoyed with this item, let me ask you a few questions…
Where you gonna put all your dirty laundry?
Where you gonna put all your miscellaneous items?
Are you just going to throw them in a trash bag?
Then you have to dig through that thing to find stuff.
A laundry basket can do so many things. It can be used for dirty laundry. It can be used for your just-washed clothes–trust me it's a lot easier to sift through that for clothing than a piece of luggage.
It can be used to carry all your random items such as your book bag, or your first-aid kit, or anything else.
It organizes the back seat (or trunk) of your car in ways that you never could imagine. My tip is to use it for clean laundry and put all dirty laundry in a hefty trash bag. It's easier this way.
---
2. A Suitcase/Bookbag Crossover
During my road trip I worked from my laptop. If you're a digital nomad like me (or if you just enjoy being on your computer), investing in a backpack with a little more "ooomf" is going to take you far.
And heck, you're on a road trip, you probably got a lot to carry with you at all times. Get a good one.
One I like is from Ebags. It's called the Mother Lode TLS Weekender Convertible.
They call it that because it's like a book bag and a suitcase at the same time. Let me show you what I mean in pictures..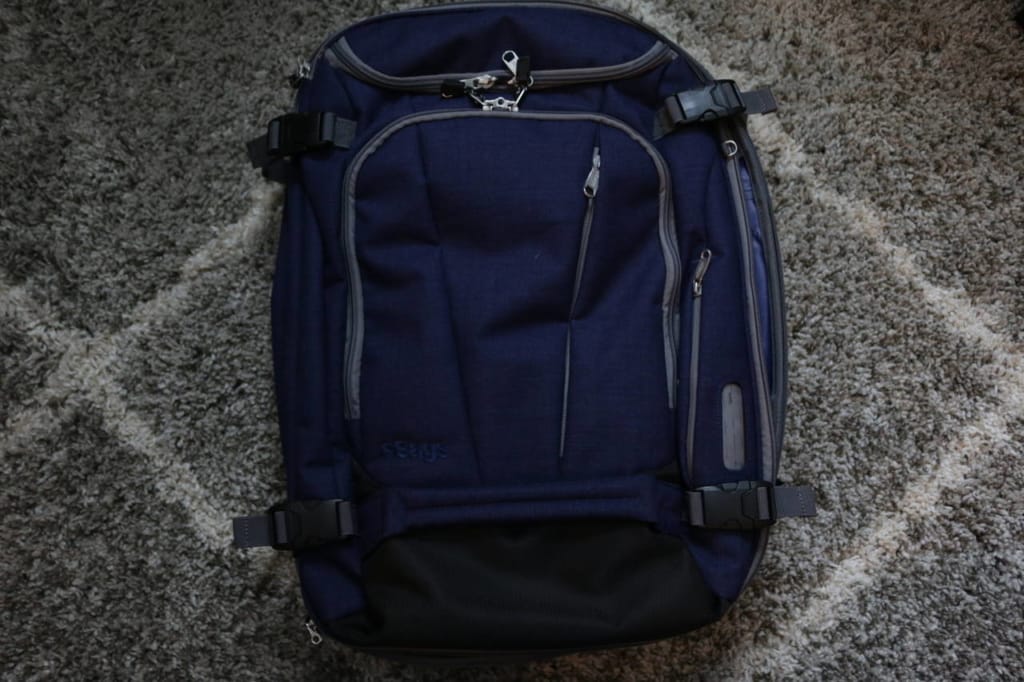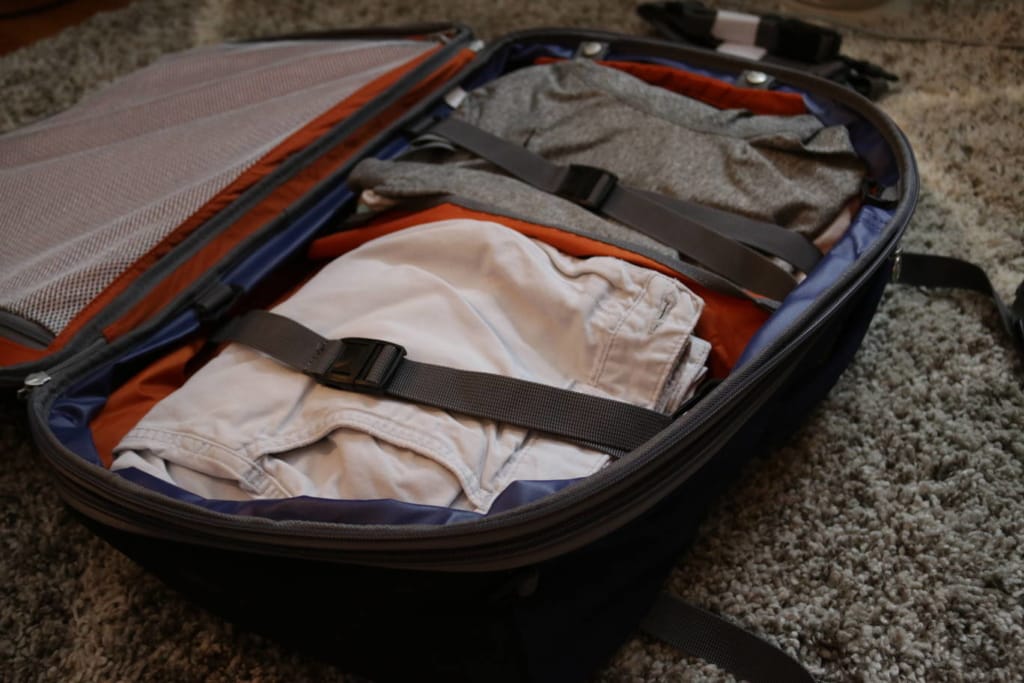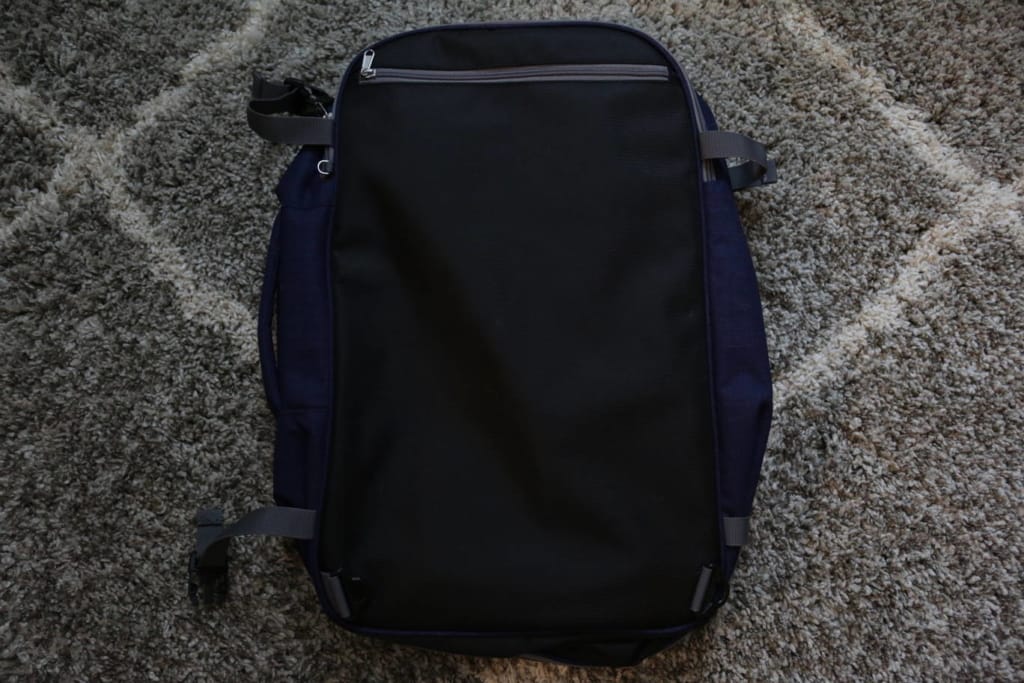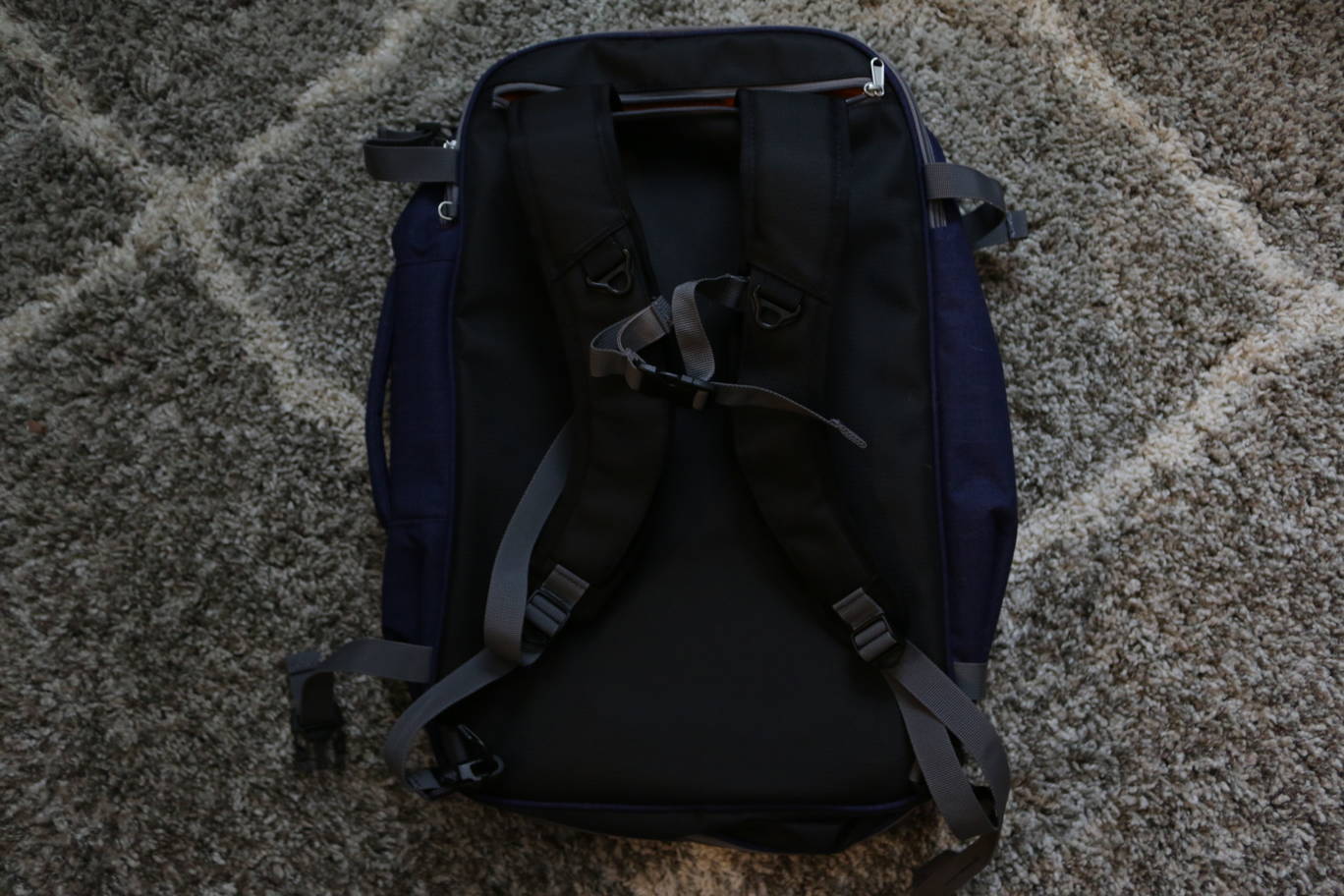 This bag has everything. Literally. It even has a strap on the inside you can use to throw the bag over your shoulder. A lot of times this is all you need to bring when you're staying in hostels, Airbnb's, and even camping outside.
This thing can hold A LOT, too. It's awesome.
---
3. A Flashlight
You'd never think about this in a million years, but a flashlight can REALLY come in handy when you're on a road trip of your own. It can help you while you're camping, or at night when you're searching your car for something. One I really like is this one from Refun. I actually haven't even had to change the battery on it since 2 years ago.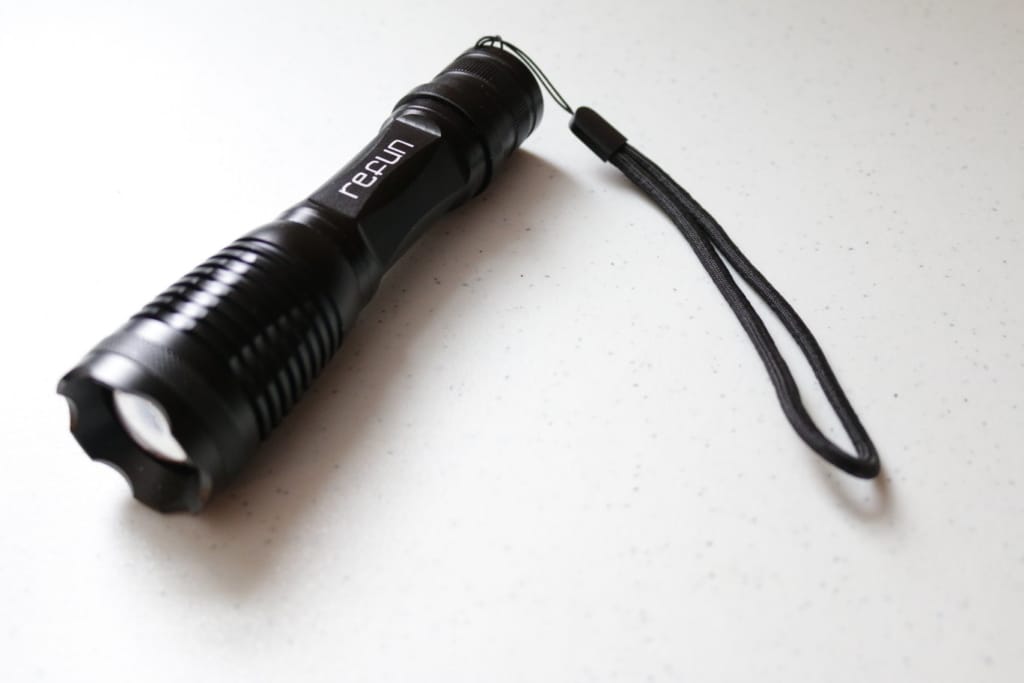 It shines BRIGHT as all get out, too.
---
4. A Portable Battery
The last thing you want is your electronic devices dying on you out in the middle of nowhere. I'm going to stick with Ebags some more and recommend their portable battery.
They call it a lifeboat.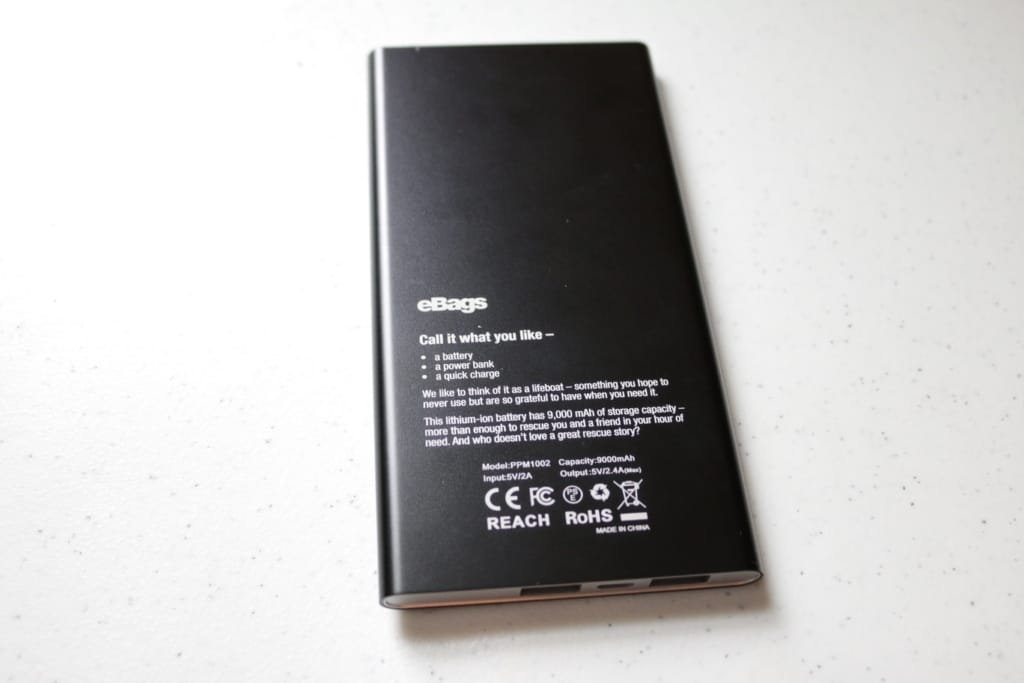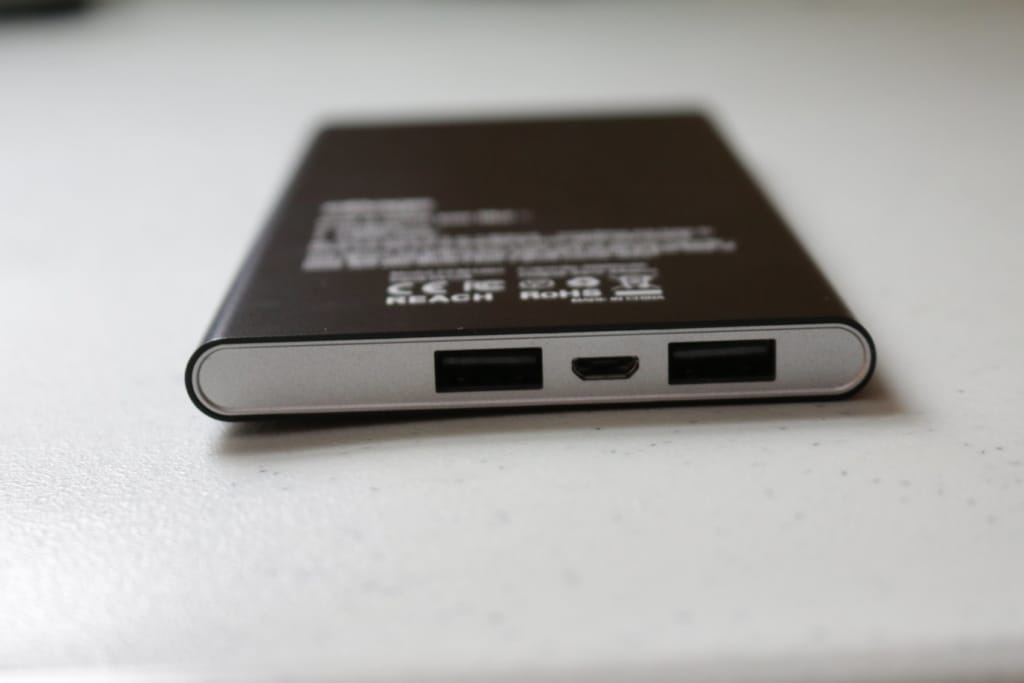 After playing around with it myself I've found it can charge my phone about 4-5 times before completely conking out.
This is awesome, though!
Heck, even having the ability to recharge your phone once is miraculous. This thing is well-priced and even comes with a little message on the front of it. That's actually why I like it so much.
---
5. A Point-And-Shoot Camera
I took a ton of pictures while on my road trip. You REALLY don't need anything better than a little Canon Powershot. These are actually some of the images I was able to shoot with them..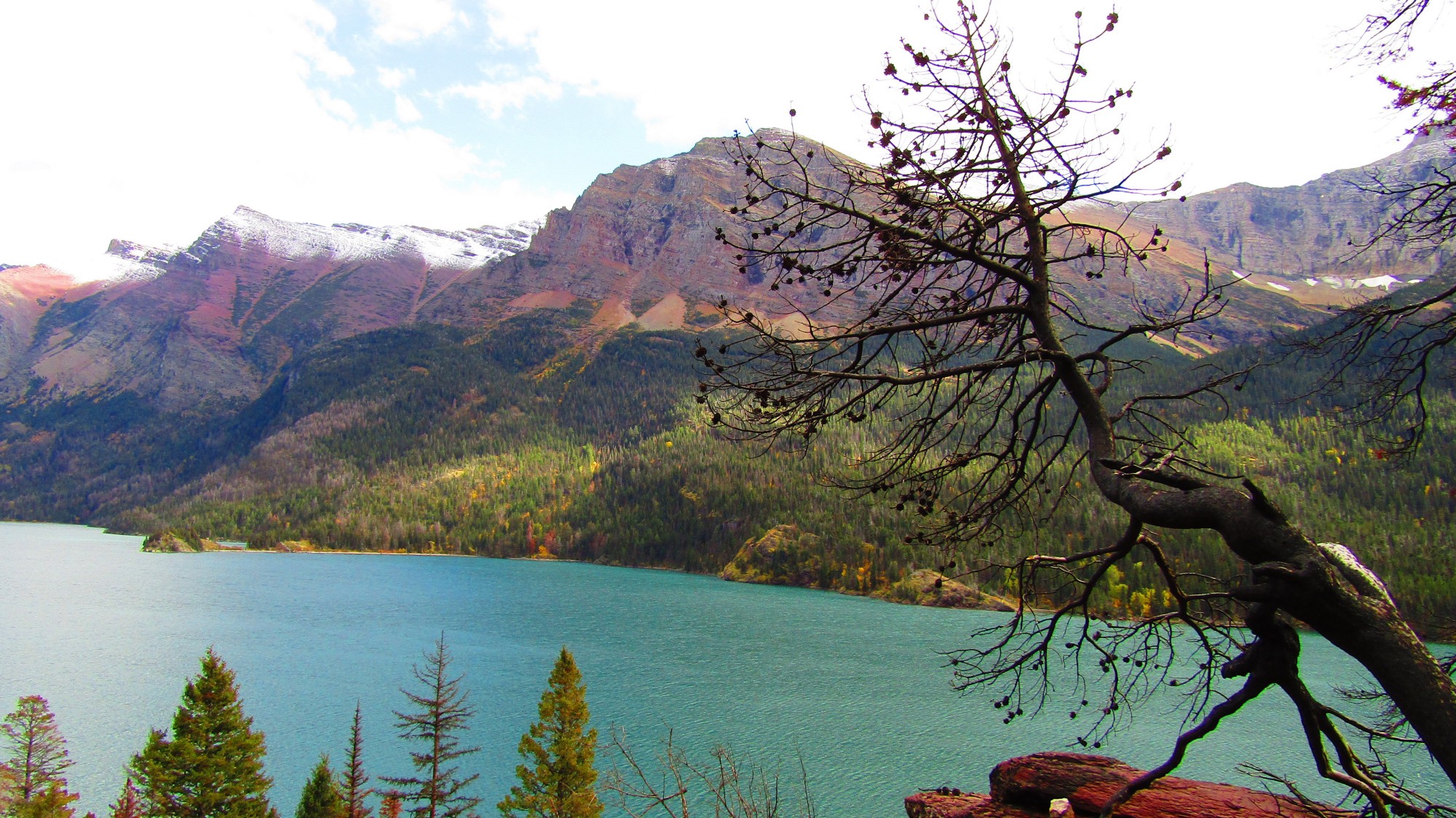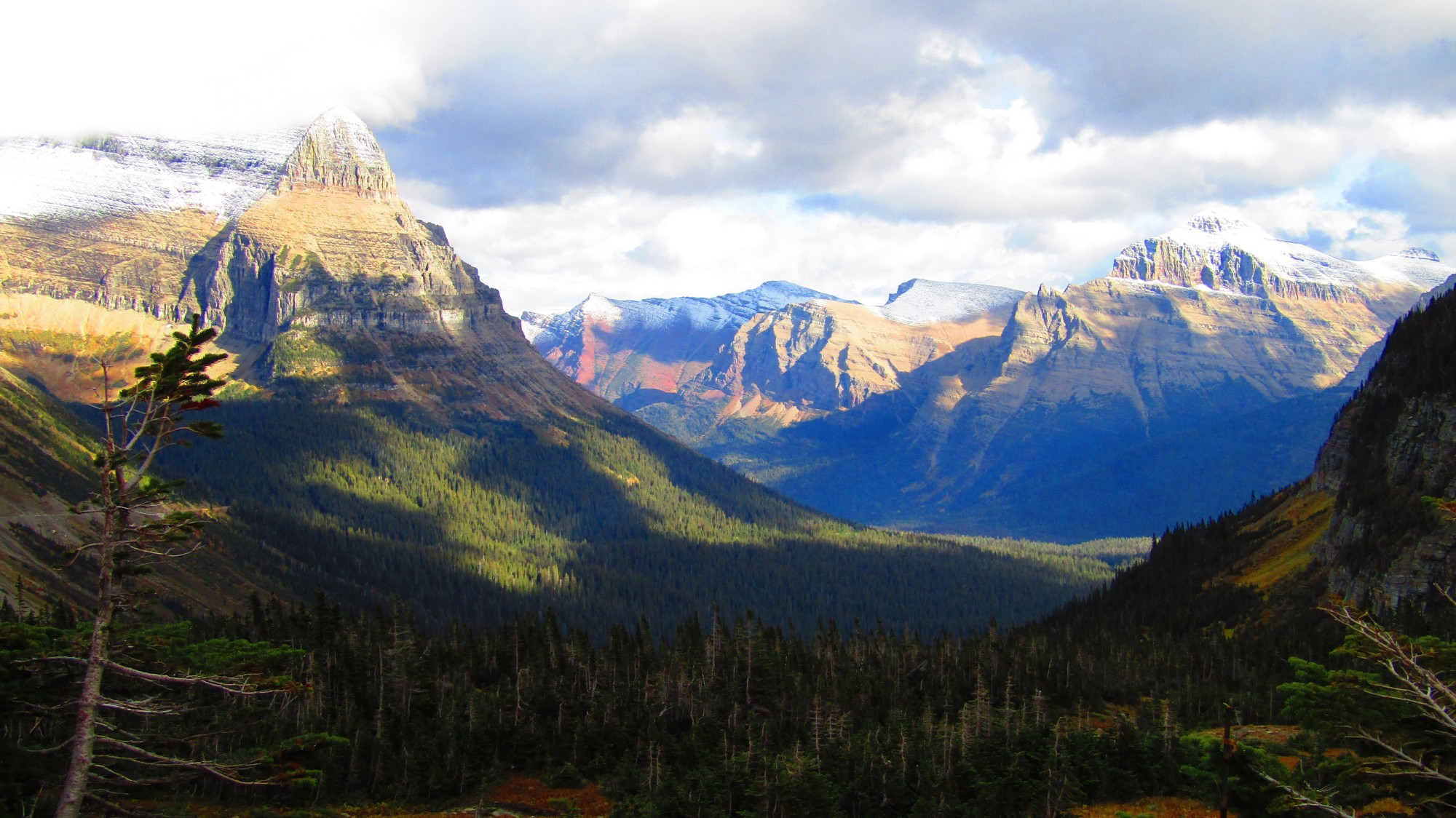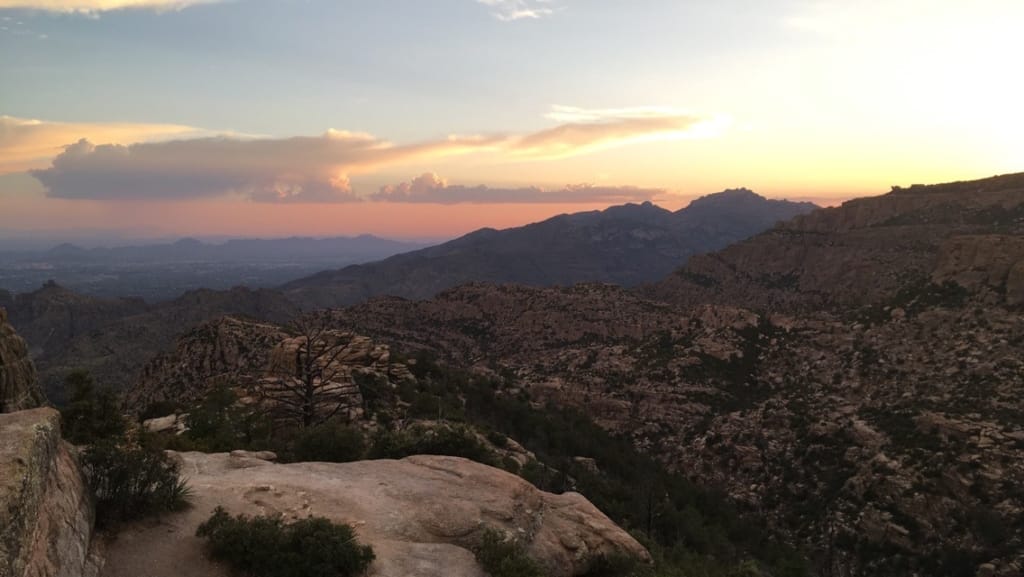 If you want, like, ballin' images though, I suggest getting the Canon 70D. I own it personally and it's the same camera I used to take pictures of the items in this blog post.
It's super amazing, and I'll be using while filming my own vlog here pretty soon.
---
6. Little Packing Cubes
The reason I love my laundry basket so much is it can be used to organize the car. I like organization. Without it, I'd probably be a mess of a human being. Understand?
Okay, good. That's why purchasing these little packing cubes from ebags can be so amazing. They come in a pack of five and can be used for toiletries, socks/underwear, and pretty much anything else you can fit inside.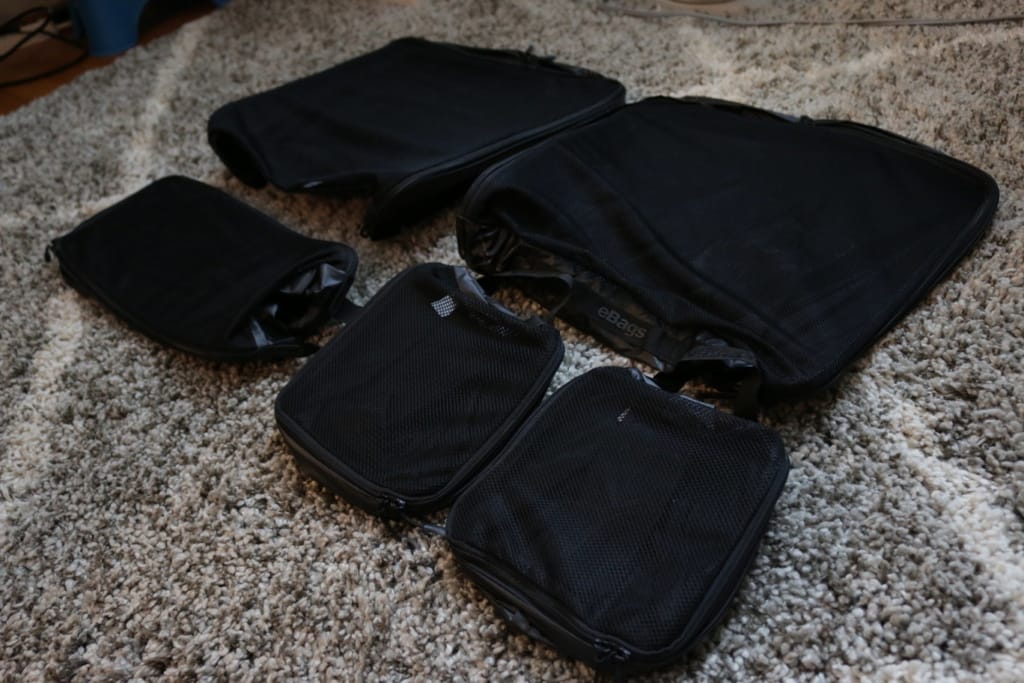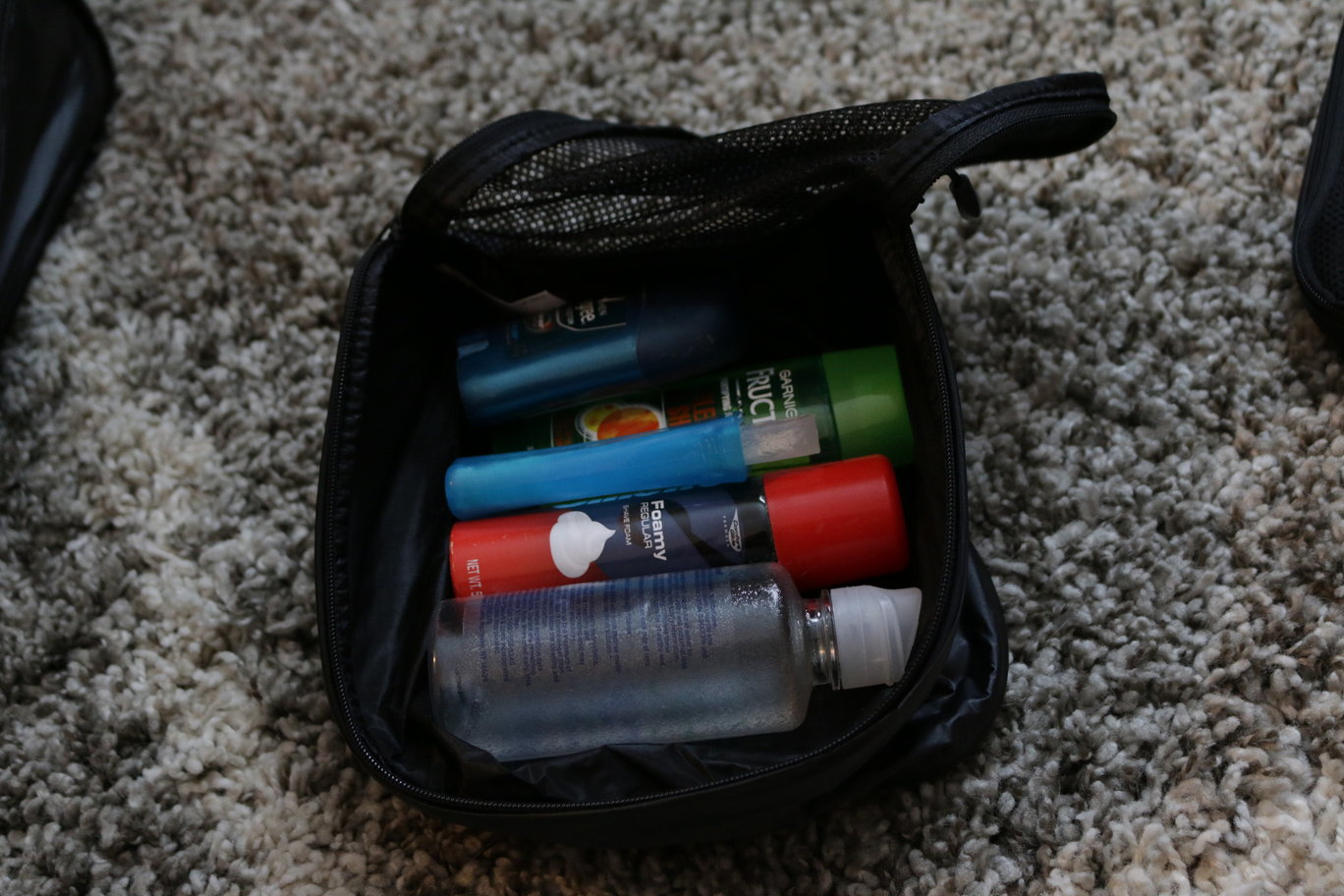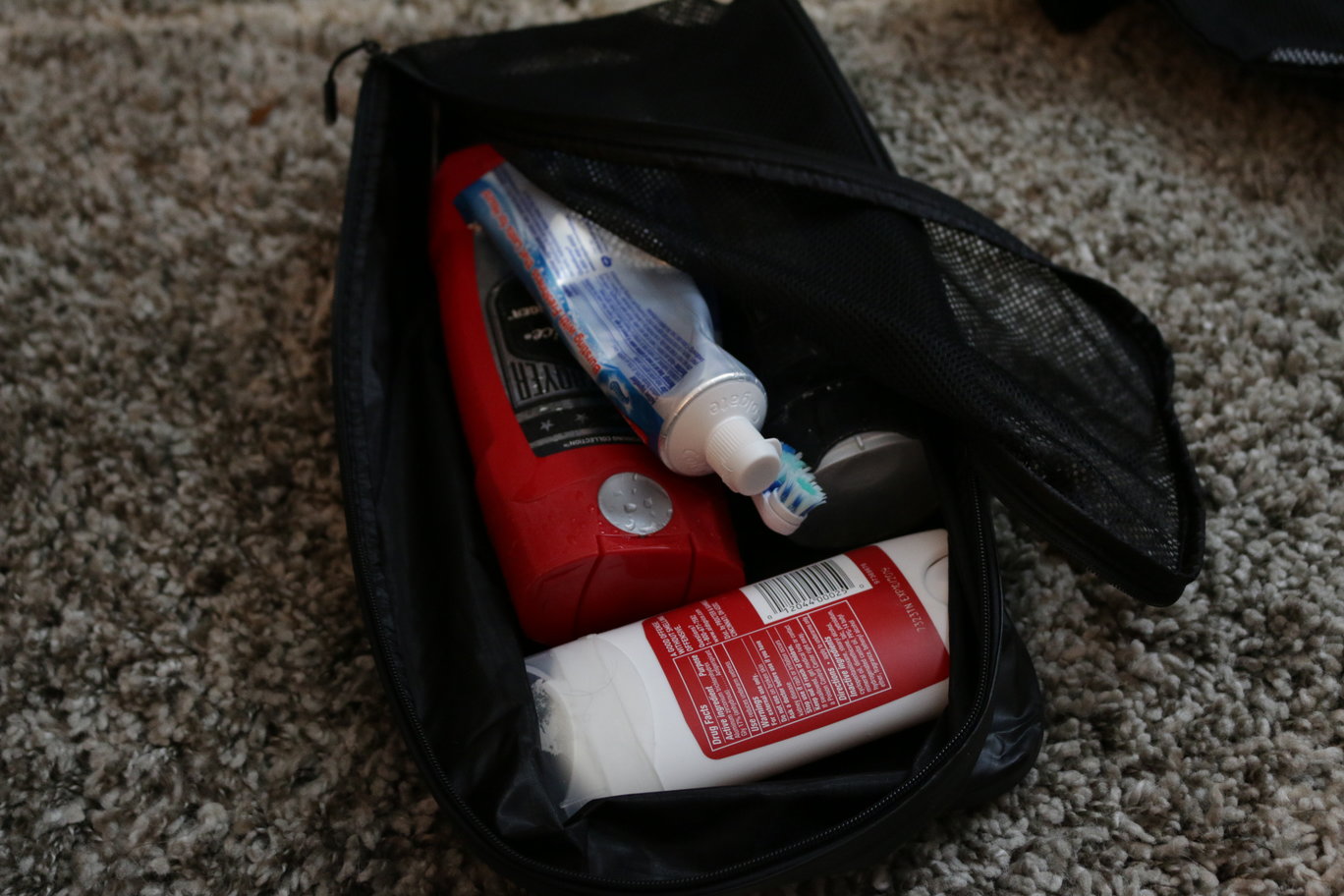 It's organization at its finest.
The last thing you want is to have to reach through your bag to find your shampoo, or your razor, or anything small like that that could get lost.
Believe me, THINGS GET LOST.
I had things get lost so many times on my road trip. Make sure to dot your i's and cross your t's.
---
7. A First-Aid Kit
Another thing you might not think about is a first-aid kit. I took one with me on the second leg of my trip as I hit Glacier National Park, Arches, and Yellowstone.
It's important to keep this with you as you never know what could happen to you on the road.
It's honestly better to be safe than sorry.
You don't need much–just a little one like this. This one is SUPER similar to what I owned on my way out to Montana.
---
8. A Journal
Last but not least, take a journal with you. Write about your experiences. Write about every state you go to and all the things you ate and all the people you met.
Write about the hostels and the sights and how you hiked up a rock in the middle of Arizona in July.
Go to your local bookstore to buy one.
This is an investment in memories. You'll be happy you took the time to write in one each day (even if you only write a few sentences). I promise.
How did you like the post? What are some things you take with you on your road trips/travels?
Sound off in the comments below!
Also, make sure to subscribe to my YouTube channel to follow my 2018 adventures to Southeast Asia and beyond.
This post was sponsored in part by Ebags. All opinions of their products remain my own. This post also contains occasional affiliate links. If you click through to purchase these products, I'll earn a small commission at no extra cost to you.