Published on

Posted under
Want To Start A Blogging Business? Here's 40 Blogging Tips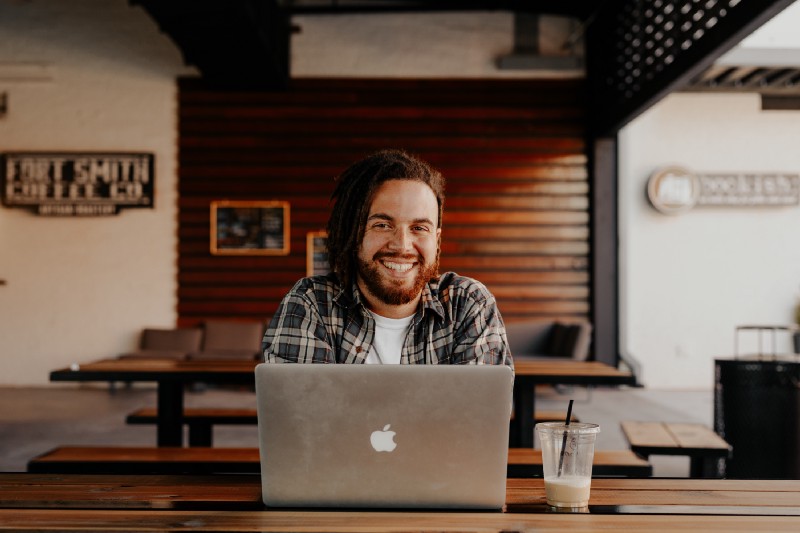 I knew I wanted to start a blogging business five years ago when I first read Adventurous Kate's travel blog.
She talked about how she traveled the world, got free rooms, got free experiences, and even got paid to blog on her website.
As a long-time writing enthusiast, starting a blogging business like Kate did really appealed to me.
The problem was, I had no freaking idea where to start. What was affiliate marketing? How do you setup ads on your website? How do you get traffic? These were all things I wondered about as a blogging beginner 5 years ago.
I wanted to setup a list of 40 blogging tips today that might save you a LOT of time on your journey. Here they are.
40 Blogging Tips For Beginners
Blog on Medium.com. The website gets upwards of 200,000,000 views monthly. Don't you want a slice of that pie? Here's a free 5-day course from me that'll teach you how to get started.
The most important part of a blog post is the headline. Spend 25% of your time on the headline, and use tools like Coschedule Headline Analyzer to get some good ideas.
Start an email list immediately. When starting a blogging business, this is absolutely crucial. You will not be able to turn your writing into a proper business without one.
Create a freebie for that email list, please. Make sure you offer something in exchange for somebody's email address. It could be a free ebook, or a free email course, or a free checklist.
Traffic is king. If you're not getting traffic on Pinterest or LinkedIn, then stop posting stuff there. To build a proper blogging business, you need traffic, and LOTS of it. In my opinion, you need at least 10,000 monthly views before you start making any good money.
Here's 5 great places to get traffic: Medium, LinkedIn, SEO, Podcasting, and guest posting on other popular blogs.
Read your favorite bloggers for 3 months first. Stand on the shoulders of giants. See what kinds of topics your favorite writers are writing about. Analyze their headlines, their email freebies, and where they're publishing their content.
Don't pay for 13 online courses. I know it's weird for me to say that since I have an online course. It's fine to take courses — just don't overdose on them. Most of the useful stuff you're going to learn will be learned through good old fashioned blogging and publishing. After a while taking so many online courses can be like procrastination.
Patreon isn't going to pay your bills. I hate Patreon. You need to already be famous if you want to make over $2,000+ per month there. It's a waste of time — stay away from it.
There's 5 major ways to make good money blogging: Online courses, Medium's Partner Program, Affiliate Marketing, Advertising, and Sponsored Posts. Everything else is a distraction.
Online courses are the most lucrative way to make money blogging, and if you're starting a blogging business, I urge you to look into creating a course as your primary product.
Use tools like Teachable to create your online course.
ConvertKit is great for email marketing, too.
The best way to sell an online course is through something like a webinar. Every other type of sales funnel simply doesn't compare.
Here's a great blog business plan. Write on Medium → Get email sign ups using a badass freebie → Shout our your webinar to new subscribers → Put on webinar and sell your online course in the webinar.
Don't know what course to create? Create 5 course ideas and ask your email list which ones they like the most. Give away a few Amazon gift cards to incentivize responses.
Google forms are the best way to gather responses. 😉
Having trouble getting traffic? Write a shit ton of blog posts. Write a blog post and publish it every day. You'll gather important data, see what kind of stuff your audience likes, and start writing more of what works and less of what doesn't.
All you need to make an online course is a webcam, a $20 USB microphone, and a window that provides relatively good lighting. If you can splurge for a good camera, do it.
Either outsource your online course video editing or do it yourself. It's really not that hard once you get used to it. I use Adobe Premiere Pro, but you can use something a little more simple.
Pre-Sell your online course. This is a very important part of starting a blogging business. You don't want to spend 4 months creating an online course and then nobody buys it. Offer a discounted rate first, tell people what content will be inside the course, and tell them you will make the course slowly over the next few weeks after they purchase.
Improve your course for free. Every six months or so I update my course, Medium Mastery. Give the update away for free to current students.
The best blog business plan is to just be kind. Sometimes I give away my course for free to people who really can't afford it. I try my best to go above and beyond for my students after they purchase the course. Empathy is your best friend. Be kind to the people who purchased from you because without them, you'd be nowhere.
Affiliate marketing, ads, and sponsored blog posts typically don't generate as much revenue as online courses. These are ancillary side-hustles you should build up only after you've created a successful online course.
Social media doesn't matter that much. You can be active on Twitter and Facebook all you want, but it's not going to drive much business for you. This is all about starting a blogging business. Pour all your effort into whatever drives the most email subscribers.
Build ridiculous amounts of backlinks to your blog. This is important for search engine optimization and will help you get more traffic.
Honestly, it all gets down to content, products, and backlinks. If you spend most of your time on optimizing these three things, then you'll win.
Automate. The great thing about sales funnels is you can automate a lot of it. Email courses, online courses, and marketing of future webinars can all be automated. Automate as much stuff as you can so you can focus on other things in your business (or on having fun).
People aren't going to like your products sometimes, so get over it. I have a small portion of students ask me for refunds every few months. Just give it to them and keep moving. It's completely natural.
Start networking with other big bloggers. You'll have somebody to lean on for guidance, and you might even be able to collaborate on big products down the line. Make a podcast and ask them if they want to be interviewed. You get content, a new friend, and you'll learn a lot from the conversation.
Don't work yourself into the fucking ground. Blogging businesses can be really addicting. The lines will blur between free time and work time. Make sure to set healthy boundaries and reward yourself for progress. Progress is all that matters in a game as long as this one.
You'll have to write stuff you don't want to write. I know that writing is supposed to be this deeply personal experience that's always somewhat fun, but when you have a blogging business, you're going to have to write about that one thing you already wrote about 39 times before.
Hire some help. Hire a VA to look into your emails. Hire a ghost writer to help you write content. Hiring help, once you've built up a pretty solid business, can really take a lot off your plate so you can feel less stressed.
Be patient. If you're going to go the SEO route, just know it's going to take at least 6 months before you start seeing any real fruits of your labor. 
Celebrate every milestone. If you see a spike in traffic one day to your blog, celebrate that. Then get back to work.
Don't start a Youtube channel. You don't typically make a lot with ad revenue and you also don't typically get high conversion rates on email sign ups.
You don't need to be on every social media website ever made. Tik Tok can wait. Stay focused. Email subscribers are the end all and be all of your blogging business. Do more of whatever gets you more email subscribers.
Don't do what all the lifestyle bloggers tell you to do. Once you start making money with your blog (congratulations!) resist the urge to go to Bali and do what everybody tells you you should be doing. Use your newfound freedom how you want.
When you don't know what more to do in your business, just keep writing.
Save 25% of everything that you make with your blogging business. Because taxes. 😉
How To Turn A Blog Into A Business
Let's talk about how to turn a blog into a business for a moment. First off, a blog isn't a business until it makes cold hard cash. Second, a blog isn't necessarily a thriving business until it makes more than $1,000 per month.
Blogging n to share your thoughts is very different from blogging as a business.
When you're learning how to turn a blog into a business, you'll realize a lot of what you're doing is more robotic than creative.
McDonald's isn't in the food business for creative purposes. They're in the food business to make boatloads of cash.
When you're a normal blogger you need to think in terms of whether a post feels good to write. When you're blogging as a business, you need to think in terms of whether what you're currently doing will translate into money later on.
So the first step is getting that mindset right.
Everything else regarding how to turn a blog into a business has to do with creating lots of content, figuring out how to get traffic to that content, creating a product that people want to buy, and building your notoriety all around the world wide web.
Thankfully I have a few comprehensive guides that'll teach you how to do just that.
What Is Medium.Com? Here's A 24-Minute Guide For 2021
A 15-Minute Guide To Blogging For Beginners In 2021
How To Sell Digital Products As A Beginner In 2021
Thanks for reading!