Published on

Posted under
How To Beat The LinkedIn Algorithm 2021 (4 Steps)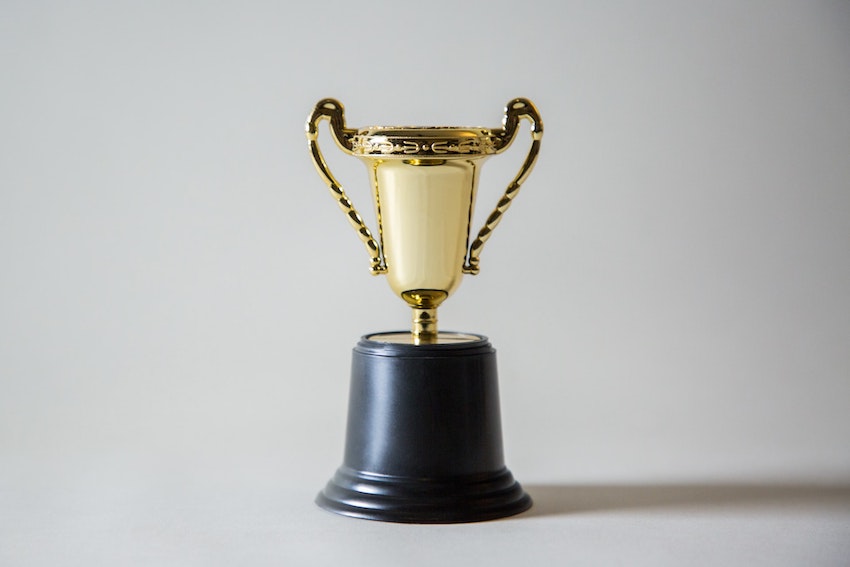 In this article I'm going to call the LinkedIn algo the 'LinkedIn algorithm 2021," since it's the latest iteration for the year. Plus it sort of makes it seem like the name of a model Terminator or something. So, how do you beat the LinkedIn Algorithm 2021?
Let's talk a bit about how you can get the upper hand.
Step 1: Share Video
LinkedIn videos do incredibly well in this current algorithm. To take it a step further, I actually think that mobile videos do better than landscape videos shot on a camera. What do I mean by that? I mean that videos shot in selfie mode on your phone is basically like cake to the LinkedIn Algorithm 2021.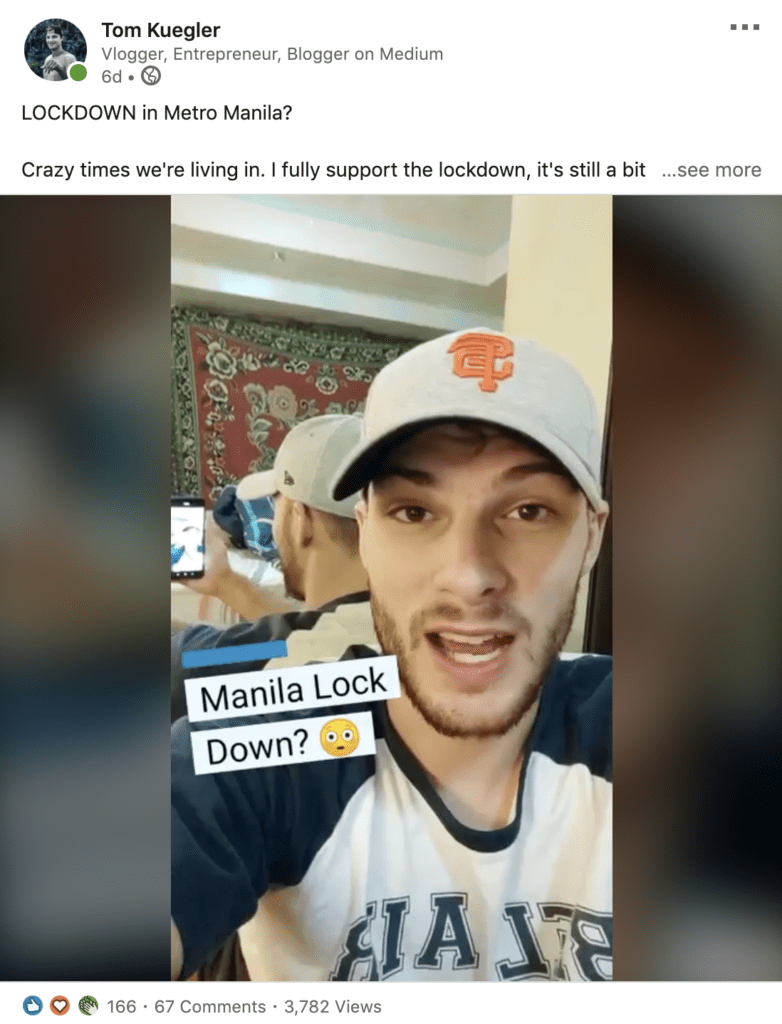 Who would've thought?
You need to use this to your advantage and post as many selfie videos as you possibly can, since selfie videos are actually super easy to create and don't require any editing. I'm faster at making selfie videos than I am at writing a full status update.
By the way, if you like LinkedIn, you'll probably really love Medium. It's like Instagram for writers. Want to get my free 5-day email course on how to get 1,000 followers on Medium? Sign up below!
[thrive_leads id='10010']
Step 2: Use Pictures
If you're a great writer and aren't comfortable with multimedia, that's good. However, you need to consider what you'll be losing if you just post status updates or articles..
Take your current average reach and multiply it by four. That's what you could be getting if you shared a picture along with a status update.
For some reason, video reach has gone down slightly while picture reach has skyrocketed.
I think that's a big trend we're going to continue seeing with this LinkedIn algorithm 2021.
Step 3: Connect Often With People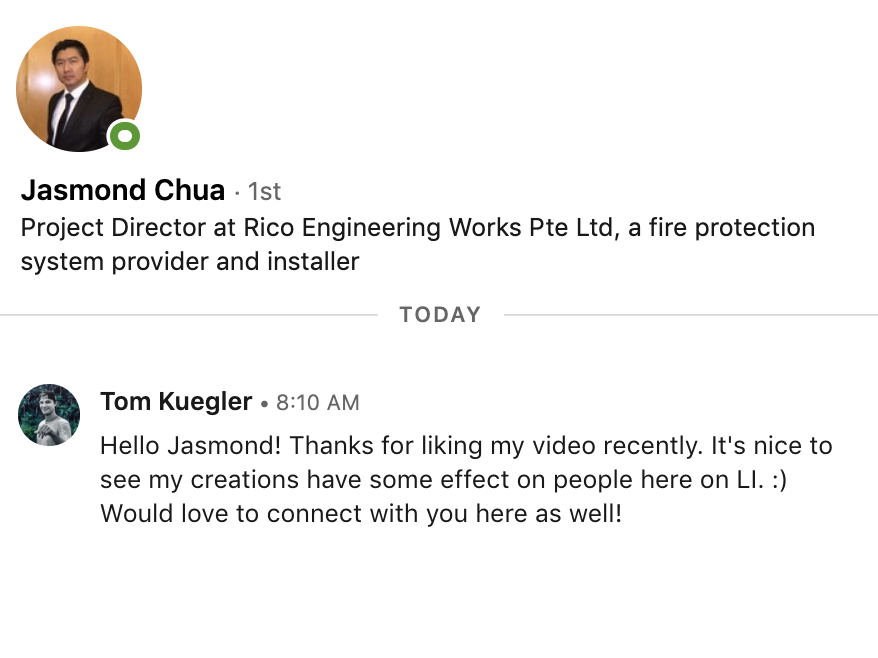 When someone likes a piece of content that you've created, you need to send them a connection request immediately saying "Thank you for liking my recent piece of content, mind if we connect?"
That will dramatically boost the amount of people who like your future pieces of content.
You need to reach that initial layer of 10-15 people who will watch/engage with you every time you post, because once you get to that point, getting to 100-200 likes is not far away. The LinkedIn algorithm 2020 likes a lot of comments and engagement, and to get it, you need to connect with folks that have already liked your content in the past.
Step 4: Get 5 Comments In The First 30 Minutes
Try your best as a creator to get five comments in the first 30 minutes of your post going live. The LinkedIn algo really loves engagement–more specifically comments! And if you can manage to get five comments in the first 30 minutes of your post being live, then you have a dramatically higher chance at going viral.
Ask your audience a question. Tell them to rate something on a scale of 1-10. Try to drive engagement, and you'll be rewarded with it with much more reach.
In Summary
In summary, it's simple. Give the LinkedIn algorithm the KIND of content it likes, and then do your part in fanning the flames of engagement by asking questions, joining LinkedIn pods, and being there yourself to answer comments.
That's how you beat the Terminator that is the LinkedIn algorithm 2021.