Published on

Posted under
How I Went From 0 Medium Followers To 14,000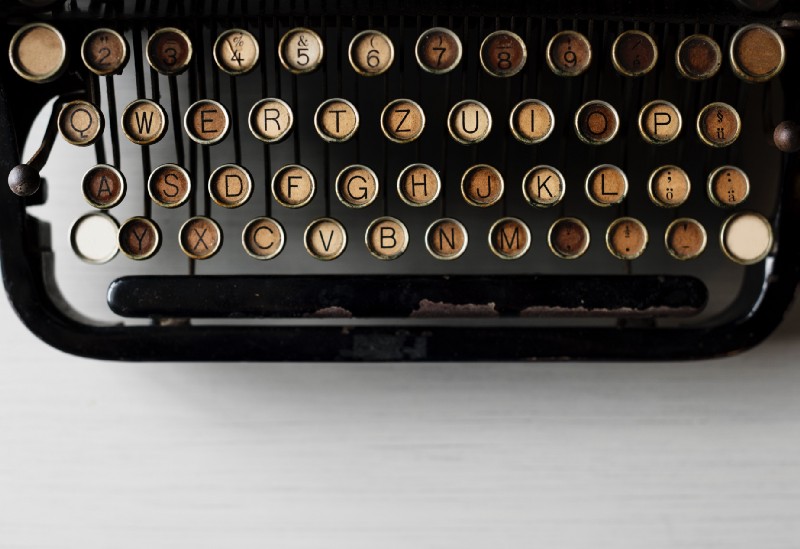 I'm getting a lot of emails/messages from my writing students lately.
They have a lot on their mind.
I can't blame them.
Some of them are sad, beat down, frustrated with the process of writing every day while seeing minimal results (so far).
I thought it would be fun to go back in time and detail how I used to feel, too.
It's easy to sit on my semi-high horse right now and preach about "trusting the process" when I have 14K followers on Medium.
It's probably downright annoying (I'm sorry).
So let me go back. Let's talk about how I used to feel when I had 0 followers.
Let's remember together.
I Knew It Would Take 6–12 Months
From the early days of posting here on Medium (my story began in October of 2016), I knew it would take a long time to see progress.
Everybody tells you that.
Like, every blogger I've ever read says that, and every big story written about the big bloggers in major news outlets shows the months and years they spent in the dirt.
I knew this going in.
The pact I made with myself had less to do with stats and more to do with posting regularly. I love those 30-day writing challenges.
It takes the spotlight off the achievements and puts it on productivity— where it should be. I would strongly advise you to pick up a 30-day writing challenge and stick to it.
Which brings me to my next point..
I Was Happy With 30 Readers
Guys, Medium is the bees knees. I remember getting 30 views for a story and feeling ecstatic last December. I FINALLY found a place where my content was valued!
That was me.
I know a lot of people may not be happy with 30 readers, but my question is, why?
30 readers is a lot.
Talk to people who tried to start a Wordpress blog. Unless you know what the hell Pinterest is you're not going to get much traffic to a Wordpress site. You'll be lucky to get 25 hits a day.
And why get angry that an article did so shitty when you can just write another one?
Maybe my threshold for success was super low. Maybe I understood the gamebetter. Maybe I'd been doing this for a long time already and committed my entire soul to it.
I was celebrating 30 views while others were kicking rocks because of it.
Because I knew how hard it was to get 30 eyeballs. Medium makes it easy, and now everybody takes it for granted.
Everybody loves to shit on this platform because Medium apparently has no idea where they're going — constantly changing everything.
Last time I checked, the white writing canvas — the one I'm writing on right now — hasn't changed a bit since early 2016.
And Medium is still the same, come on.
There's literally just a new logo and now we can get paid for our stories. And we also clap for articles like people do in a movie theater.
Get over yourselves.
By the way, if you want to get my free 5-day email course on how to get 1,000 followers on Medium, sign up below!
I Knew Posting 5 Times Per Week Would Help Close The Gap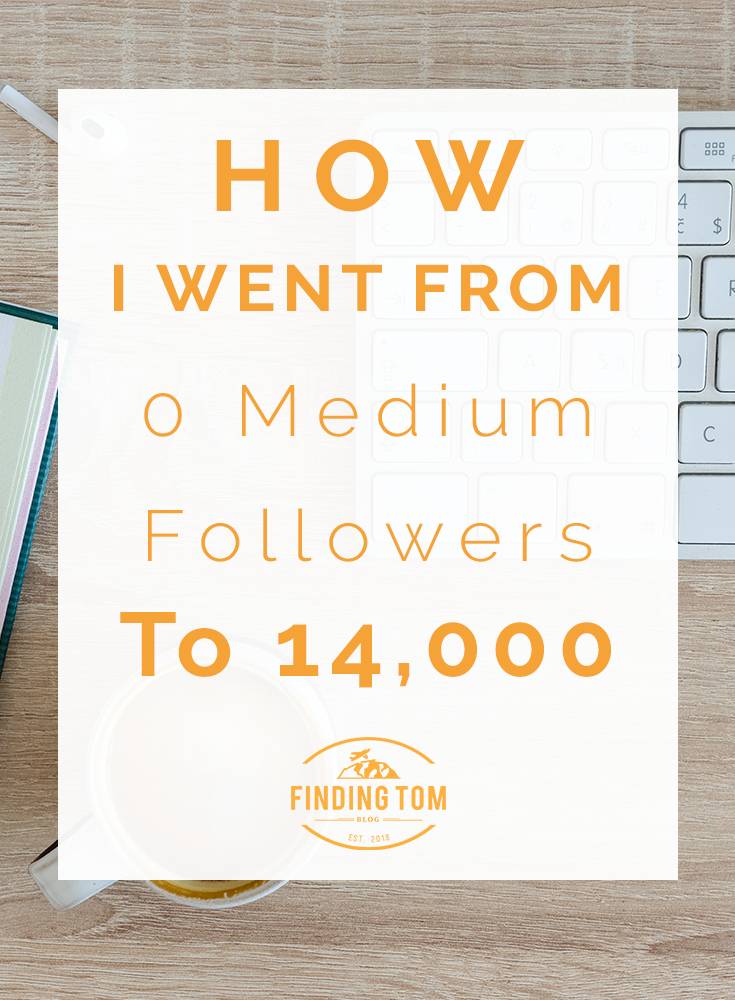 As I posted more and more stories every day I started seeing what worked and what didn't work.
I didn't really read that many articles about how to become a better writer, either. I just wrote every day and saw what worked.
I'll be REALLLLLLY generous here when I say this..
Not many people are willing to do this.
And when I say "not many," I mean, like, .5 percent of writers.
For whatever fucking reason, everybody wants it now. I get it. It's human nature. We all want our work to pay off.
Blogging doesn't pay off right away — but it DOES pay off EXPONENTIALLY when you REALLY get good.
I spoke with Michelle Schroeder Gardner yesterday (owner of Making Sense of Cents) about her journey.
After her first year she started making $600 per month, 6 months after that $6,000 per month, then a year after she was making $12,000-$13,000 PER MONTH.
Last year she made a million dollars.
This shit pays off exponentially in the long run. All you need is consistency, a semi-sharp mind, and some business savvy.
300 articles is more than, what, like 150,000 words?
It's 300 chances to strike gold. It's 300 headlines. It's 300 topics. It's 300 practice rounds.
Imagine getting 300 chances to hit a bullseye target with a sniper rifle from 100 yards away. I best most of us would be able to do it at some point WITH 300 ROUNDS.
Right?
Frame success differently. What you don't know now won't stay unknown forever. You'll learn — you just need to write dozens of blog posts to do it.
It's like literally everything else in life.
0 readers means nothing. There's articles I wrote 2 years ago that are just as good as the articles I write now. They used to get a whopping 2–3 views EACH.
I Knew I Would See Success
If you asked me last year how I thought writing would go for me I would've spouted off about my plan and how things were going to work and all that jazz. Seriously.
I had the utmost confidence writing would work for me eventually.
But here's the rub..
I knew I wouldn't see success in the first few months! I knew success would come after years — if anything.
I wasn't acting like I was J.K. Rowling. I knew my writing skills could be improved. I knew I wasn't a big dog on this platform yet.
But I also knew, just as clearly, that I could become anything I wanted to if I just stuck with it!
I don't know how to say this any more clearly..
THAT'S WHAT PEOPLE DON'T UNDERSTAND.
Success is not difficult to understand. It's really not. You get better with time. You get better with practice. You get better as you rub shoulders with othersand see their strategies.
I could get really good at golf if I spent every day practicing for a year.
And this is coming from a guy who can't even hit the ball off the damn tee.
I knew without a doubt that I would get to this point eventually. But I also knew it would just take me a while.
A lot of people think if they don't see success in the first few months (or weeks!) that they should quit. It's not worth it. It's never going to work.
Success has HARDLY ever been associated with weeks or months.
Success has ALWAYS been associated with years and decades and centuries(for countries).
Maybe the reason pieces about success do so well here on Medium is because people still don't understand that.
I had unshakeable confidence in the process that other bloggers outlined for me — not necessarily in myself.
I knew if I stuck to their process, I'd win.
I Wasn't Always Enthusiastic
Even though I knew I'd win, I hardly ever had the energy to sit down in my chair and write out a 300–500 words post every weekday.
Last November/December I had already been writing pretty heavily for the past year.
I was exhausted.
I didn't really know what else to say, but every time I sat down I found something.
The truth is I feel the frustration of my students all too much when they tell me about their journey.
It's hard to know what to say, other than to "trust the process."
Sometimes it's best to just say something like "Yeah, I know it sucks. I remember that all too well," and just leave it.
The truth is I don't know what made me persevere. Was it my background? The fact that I played sports in college or something? The fact that I had so many people helping me along the way..
I'm blessed. I'm lucky. I know I am. And it's hard to tell people to stay the course when they have real responsibilities I've never had to worry about before.
I know that, and I'm not foolish enough to say I'm better than them or anything ridiculous like that because they do have a lot on their plate.
But I do know this is the only way. There can be no faltering. There has to be dedication. And I understand when there is none because most days I felt like I had none, too.
That's how I used to feel.
Knowing exactly what I needed to do but not always having the motivation to do it. I remember.
Maybe that's all they need to know. That I was like them, too. That I felt it so much sometimes I wanted to just throw my laptop at the wall.
But I didn't. I got angry at those who doubted me. I used writing as therapy, which worked well because many times I had nobody to talk to since I worked from home.
I married my keyboard. I told it everything. Somewhere along the lines this became the real joy for me. But it took me some time.
I knew someday I'd be here writing this to you now.
Want to build an audience of your own on Medium? I have a free 5-day email course called "Your First 1,000 Followers" that will teach you how I did it! Sign up for it right here.