Published on

Posted under
FaithStay: More Than Just The Airbnb Alternative For Christians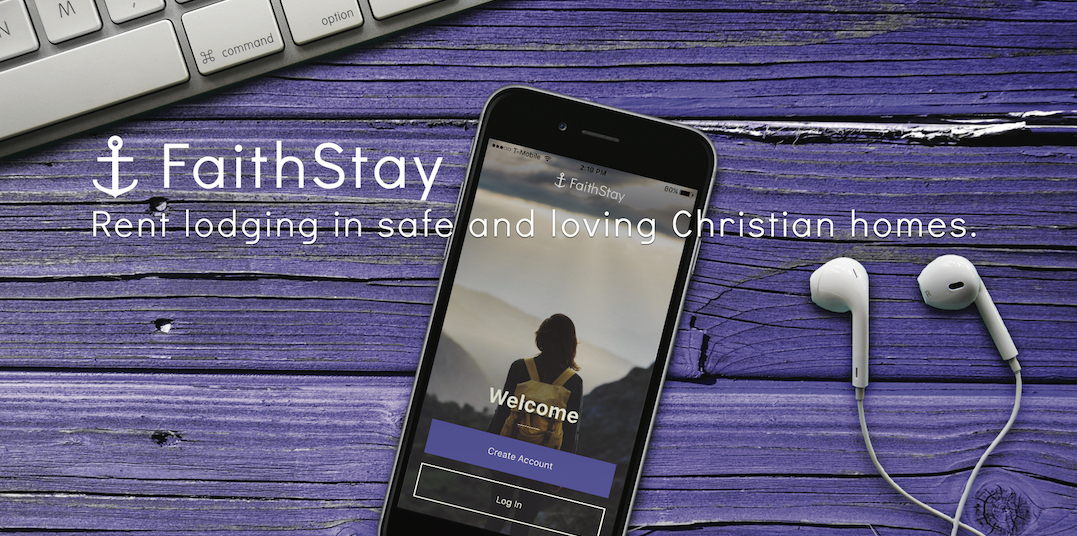 Are there any airbnb alternatives out there?
Short answer? YES! Faithstay is one, but before I get into Faithstay, I need to tell you a story..
Airbnb saved my life last Summer. While jumping in-and-out of cities on my race to get to the West Coast, it was always easy for me to book rooms on the fly using their platform (still is).
All I had to worry about was blogging and running my online business.
The only problem was I never felt a connection with many of my hosts. They moreso saw Airbnb as a way to make money, not as a tool to get to know vagabond travelers.
It was in this very thought that the creators of FaithStay saw an opportunity.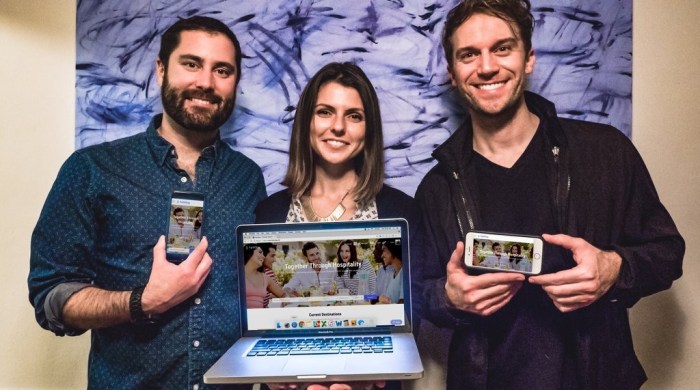 In a sentence, FaithStay is an airbnb alternative and marketplace for Christian hosts to lodge travelers from all over the world.
I could say that it's the Christian version of Airbnb, but that would be selling it WAY too short. The truth is that while FaithStay looks and operates like Airbnb on the surface, the values that guide its business decisions couldn't be more different.
Faithstay: An Airbnb Alternative Worth Checking Out
"In 2016, my wife and I stayed on an organic farm in Slovenia with a Christian family of eight," says cofounder Justin Grado. "They shared their home, meals, and produce with us. Though we didn't understand the language, we followed along with the Lord's prayer in Slovenian before every meal."
https://www.instagram.com/p/BTxHL7SlFCY/
This trip validated an earlier idea by Justin that making deeper connections with hosts while traveling is both entirely possible and much more fun. Thus, he and his team began work on FaithStay in January of 2016.
They officially launched in October later that year after nine months of work, and came out with a new mobile app in April of 2017. While they formally operate in big hubs like Los Angeles, Nashville, and Atlanta, they plan to expand both locally and internationally in the coming months to compete with airbnb.
Faithstay Donates Part Of Their Revenue To Churches And Non-Profits
Perhaps the coolest part about FaithStay as an Airbnb alternative is the ability for hosts to donate a portion (or all) of their revenue to local churches and non-profits. Furthermore, hosts who partake in this effort get a special badge on their profile so guests know their money is going to a good cause.
This is just one of the ways FaithStay takes the great thing that Airbnb started a step further.
And what about actually connecting with people in such a dire time?
"In our own experience and from feedback we've received, there is a great desire in connecting with others and developing new relationships," Justin says. "At a time when our country is divided, inviting strangers into one's home creates room for dialogue, learning, understanding, and empathy."
While FaithStay's mission as an Airbnb alternative is to connect the world with Christian hospitality, you do not need to be Christian to use the platform. On their website they state, "we uphold that everyone deserves to experience Christian hospitality, not just Christians."
https://www.instagram.com/p/BTomadfFksM/
Faithstay's Mission
"Christian hospitality is bigger than self," he begins. "Its foundation is love and giving to the stranger, to the downtrodden, to our communities, and our friends. The fundamental message of Christ is to love everyone, and we see hospitality as the most powerful and simplest ways to display this love."
FaithStay's message is beautiful, but I want to reiterate that it's also extremely safe. The airbnb alternative's platform requires members to verify their identities using Cognito, where information is cross-referenced with government information, watch lists, and public records.
While they are in the early stages of rolling FaithStay out nationally, you can still go to the site and choose to be notified when the platform becomes live in your area or wherever area you're looking to stay. Oh! And I've also partnered with FaithStay to bring you a special offer for $25 off your next stay. Just click the image below and you'll be pointed over to their site.
Also, if Faithstay isn't your bag and you want an extra $40 off your next Airbnb stay, go ahead and sign up with this link!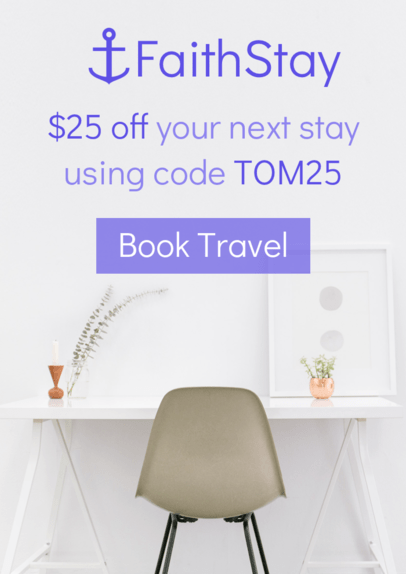 You can also choose to follow them on Facebook, Twitter, and Instagram to keep up with their latest news as they expand nationally and internationally!
This post contains some affiliate links.