Published on

Posted under
Deadline Funnel Review: This 1 Tool Made Me $20,000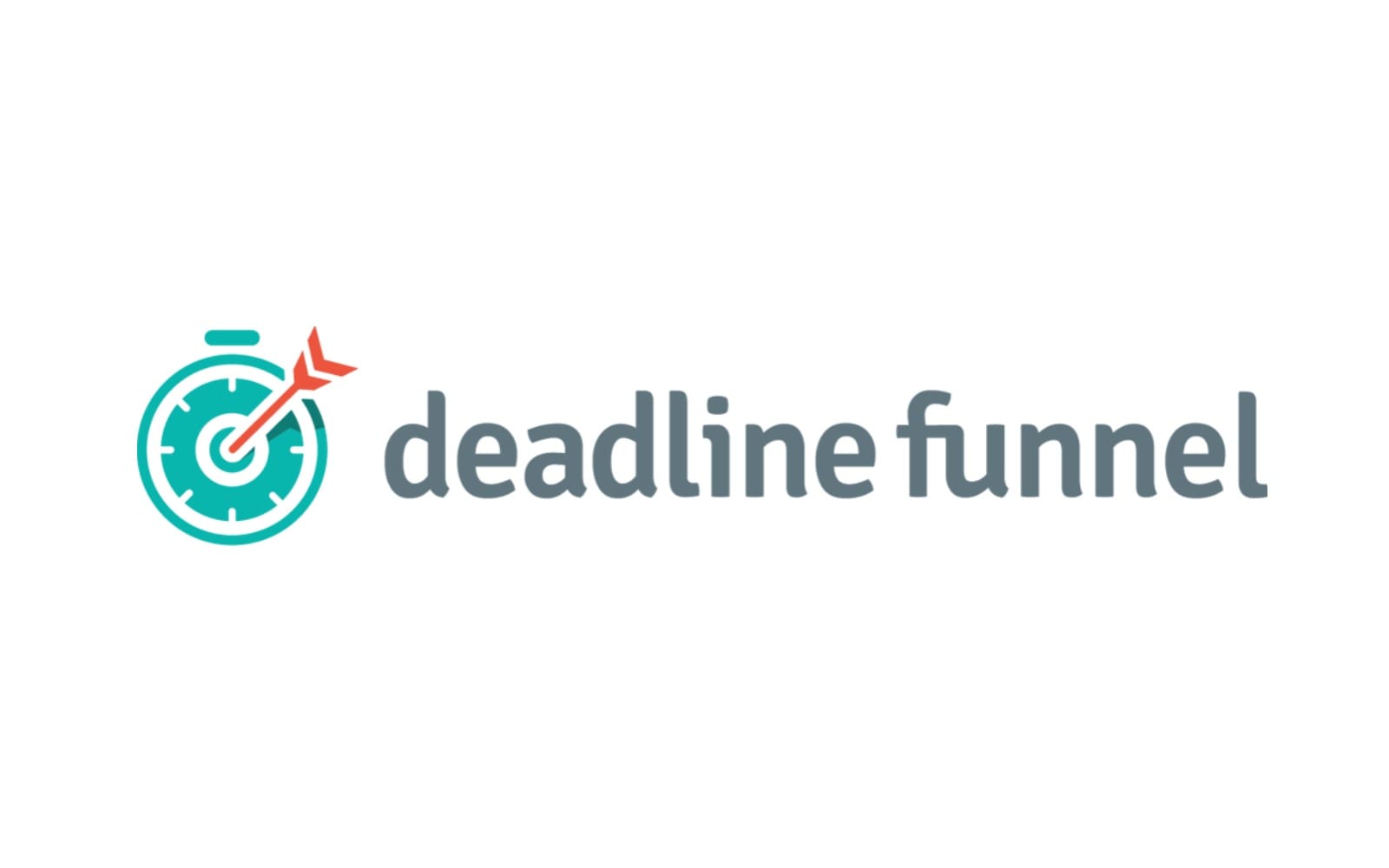 This Deadline Funnel review wouldn't be written if it didn't make me $20,000+.
That's because I wouldn't have any time to.
Because I'd probably be working a 9-5 job without it.
Deadline Funnel is probably the most useful tool I've ever purchased, and I use a LOT of useful tools like Teachable, ConvertKit, WebinarJam, and Leadpages.
Its main function is to integrate with your existing sales page and create urgency with the buyer using SICK countdown timers like this: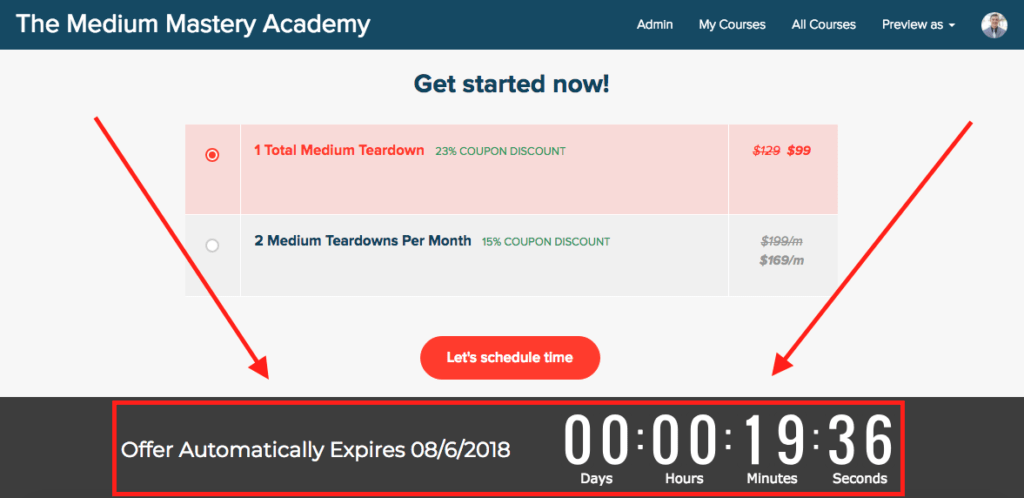 Then, when the countdown timer runs out, it redirects to the below page where my coupon code isn't already embedded.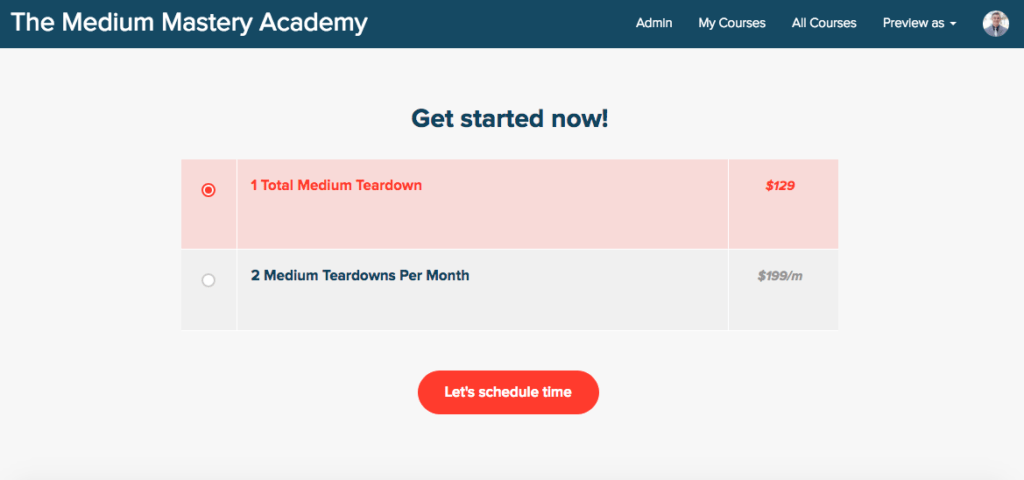 I.E. the offer runs out.
There's a complicated process behind how this works, but all you really need to know is that Deadline Funnel can capture your I.P. address and automatically re-direct you to another page where there is no countdown timer.
So it'll go from this…

To this..

The cool part is, Deadline Funnel integrates with popular apps like Aweber, Clickfunnels, Constant Contact, Convertkit, Infusionsoft, Teachable, and so many others.
Enough of the exposition, let's get down to business.
What's Deadline Funnel Useful For?
Let's make a list..
Online course launches
Evergreen course funnels
Coaching businesses
Paid webinars
Ebook launches
And basically any product you want to sell online
I've used it for my own virtual summit, online course launch, and coaching business.
In fact, just last week I sold five $99 spots of my brand new coaching program with it.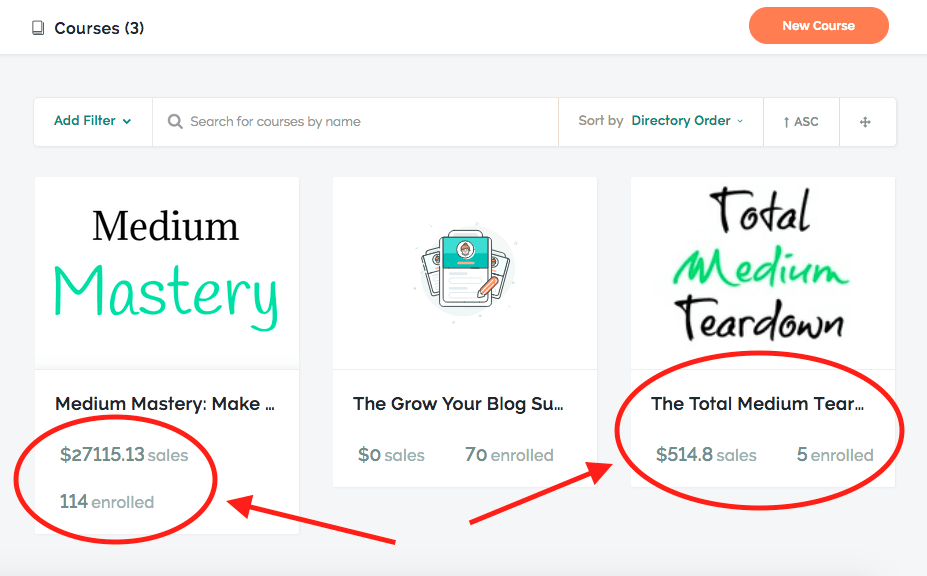 I've also sold more than $25,000 worth of online course spots. It's been a dream to work with this software, and it had an immediate effect on my bottom line.
It was almost like magic.
Why Deadline Funnel Works
In this Deadline Funnel review, I'm trying to show you all the angles.
Chances are you know a little bit about how Deadline Funnel works, but you're wondering why it works, too.
The answer is scarcity is one of the most useful selling tools around, but when you're online, it's not easy to keep scarcity front of mind for visitors.
You could tell them an offer is expiring, but they'd forget exactly when and why a few minutes into reading your sales page.
In the past, online marketers resorted to lengthy follow-up email campaigns to keep the audience informed of the expiring offer, but with Deadline Funnel, all you have to do is integrate it with your favorite tool, and a countdown timer will automatically show up on whatever page you want.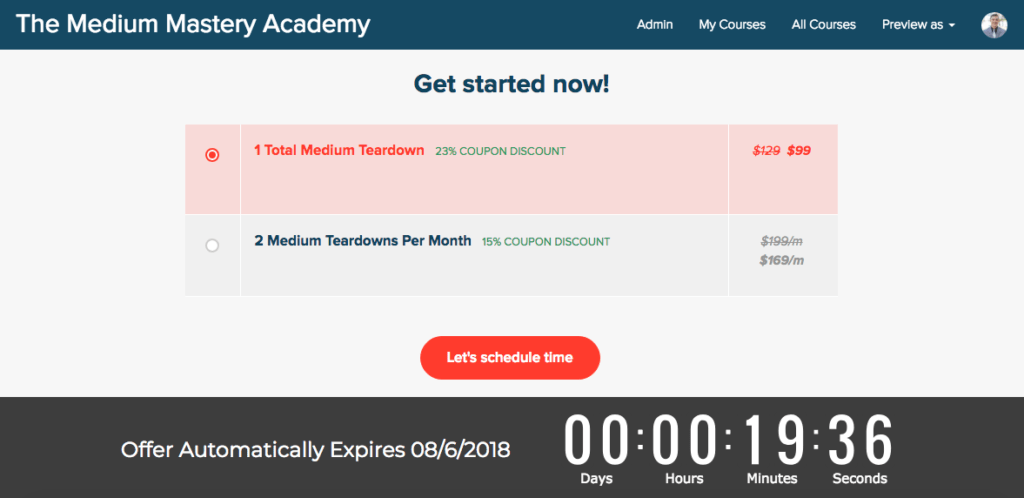 Then it'll follow that person down the page, reminding them that their ONE SHOT to purchase what you're offering will expire very shortly.
It's ingenious, and your visitors will be forced to make a hard decision sooner than they thought they would.
It forces their hand either way.
For the vast majority of visitors, they wouldn't have purchased anyway.. but for the others, that knowledge that this is their last chance to get your offer can motivate them to take the plunge.
Is Deadline Funnel Worth It? [Pricing]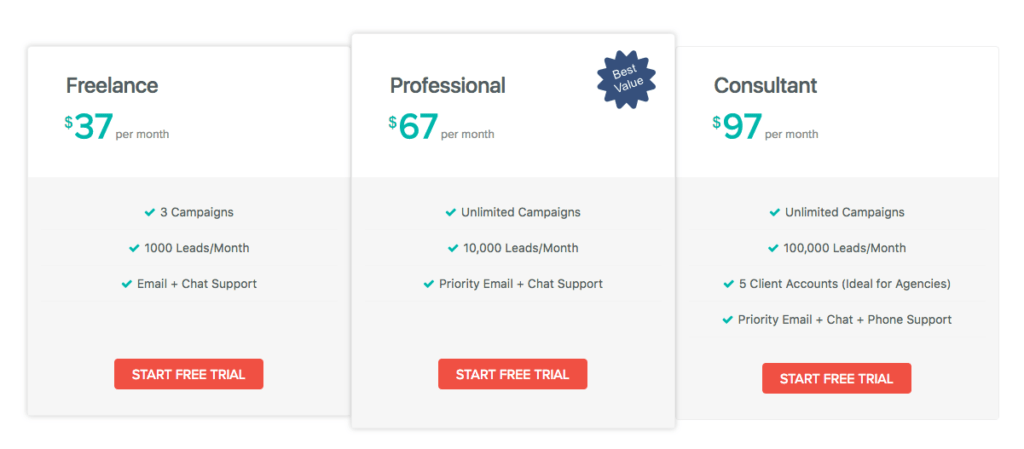 I'll tell you right now, you're probably not going to need more than the "Professional" plan, and even THAT's stretching it a little bit.
1 seat in my online course costs about $300, and I can tell you with absolute certainty that Deadline Funnel has helped me sell at least 100+ spots of my online course.
It's more than worth the price for the entire year IF you have a steady stream of people coming through your sales funnel.
The biggest thing is, most people won't have more than 1,000 people filter through their funnel per month, which will keep them in that Deadline Funnel "professional" pricing plan.
Ladies and Gentlemen, believe me when I say this tool will have an immediate effect on your business.
Final Verdict on Deadline Funnel..
This Deadline Funnel review has largely just been a romp about why it's so awesome.
The final verdict, though?
If you have 100-200 leads coming through your sales funnel every month, I'd say it's pretty darn worth it.
Heck, it'd probably even be worth it if just 50-100 went through every month.
I think at the very least you could sign up for a free trial right now to test it out for a few days. I really believe you'll be amazed by the results.
Want to get 100 true blog fans in less than 30 days? Take my free 4-day email course and learn how to get email subscribers, create video content, and secure awesome readers!
[convertkit form=718800]
This post contains occasional affiliate links. If you click through to purchase these products, I'll earn a small commission at no extra cost to you.