Published on

Posted under
A Collection Of My Top 5 Favorite States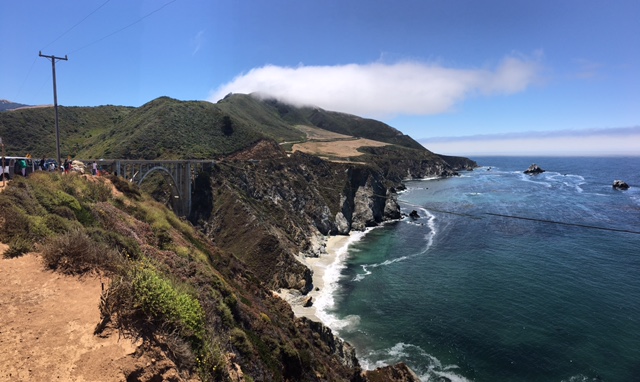 I visited a ton of states this summer–23 to be exact–and there were a few that really stuck with me by the time I got home a few weeks ago. Treat it however you want, but this post is really a love letter to each of my five favorite states in America.
I WILL SAY THIS. One day I plan to visit every single state, so maybe Hawaii might sneak in here later on in my life–who knows. Without futher ado, here are my top five favorite states.
5. Arizona
I drove into Tucson, AZ on June 24, 2016, and I'll forever remember this day as the time I really saw the American west for the first time. I'd been on the road for 19 days just cutting through New Orleans and Texas, but that day was the one where I really started to see some mountains.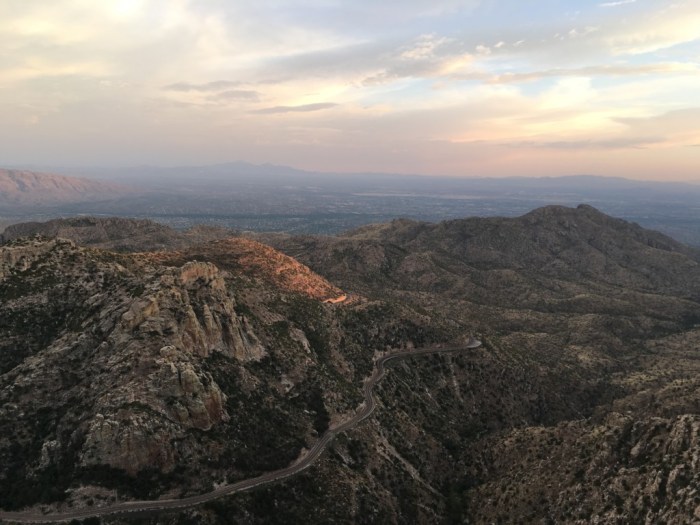 Sabino Canyon, AZ
My companion and I climbed into a place called Sabino Canyon just outside of Tucson to watch the sunset, and I can't use any word to describe it other than magical. The colors, the weather, the feeling, it was all perfect.

Sedona, AZ
Arizona has incredible rocks. Period. And the thing is, I love climbing. I ended up having a blast in Sedona the very next day, climbing up Bell Rock with my friend. There's a lot of beauty in that state, and it's one you shouldn't miss.
4. Colorado
I didn't know it was called Colorful Colorado until I drove past the welcome sign. Let me tell you something–they weren't freaking kidding. I drove on I-70 through the west part of the state in the middle of October, and I wasn't disappointed in the slightest. In fact, this was one of the most beautiful drives I'd been on during my whole trip–which is the subject of another post I'll write in the coming weeks.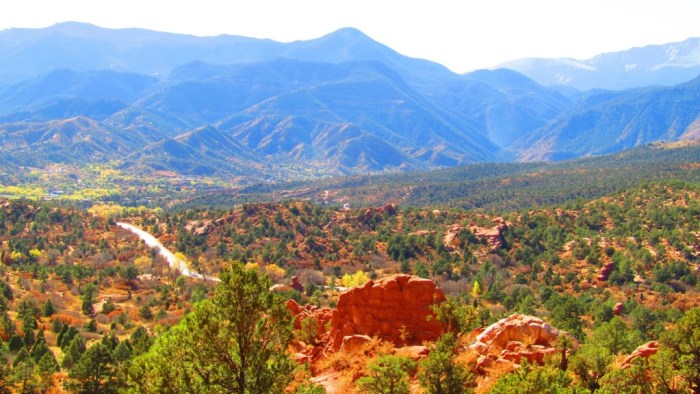 Colorado Springs
My favorite picture I ever took was snapped thirty minutes after crossing into this place, at the Colorado National Monument. It's incredible that after months of traveling I happened to take the most gorgeous shot of the trip with one week left.
Here's a quick summary: Colorado is colorful, but it's not just the trees in the fall, it's the actual color of the mountains. I swear I saw a pink-ish mountain.
3. Montana
I knew that camping in Glacier National Park would be a giant undertaking. There's freaking wildlife here, folks. I saw a bear a couple hundred yards away while visiting Glacier, and late one night I heard a pack of wolves howling at the sky. It must've been one or two in the morning. I was absolutely freezing.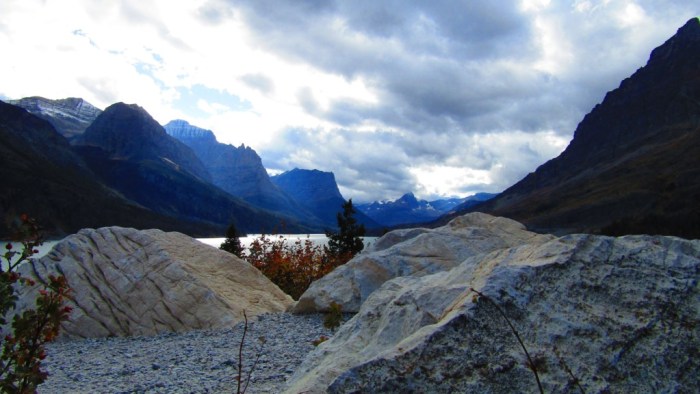 Glacier National Park
Montana isn't an easy place to live. There's hardly any cell reception, there aren't many places for groceries, and the roads are literally one laners because of the low population. But gosh, is it absolutely gorgeous.
I love Colorado and Arizona, but they have nothing on Montana. The mountains here are magnificent, and you best multiply that last phrase by ten because I think magnificent doesn't quite describe it.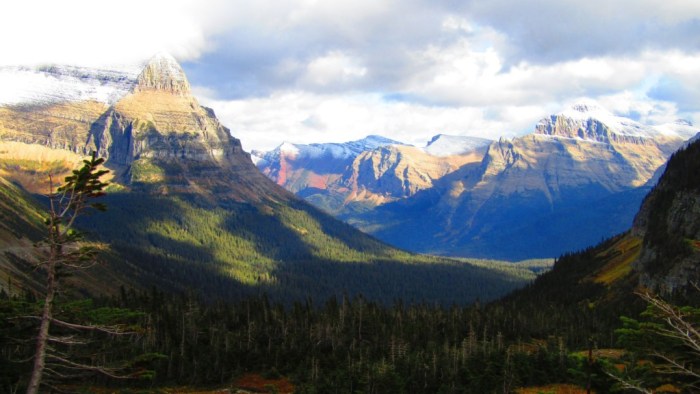 In summary, Montana is known for the woods. There are endless forests, with one big one running through the middle of the state–along with towering mountains, the likes of which you've probably never seen before. I've always wanted to use "the likes of which" in a sentence, by the way. Yay me.
I'm so happy I went out of my way to see what locals like to call, The Crown of the Continent.
2. Utah
I love rocks, let's just get that out of the way. I also love what some people call "big sky landscapes," or "big sky country." This simply translates to a landscape that stretches for miles and miles, with nothing to interrupt the view of something 10 or even 20 miles away. If you were to look up at the night sky in these parts, which I have, you'd see the whole universe staring down at you.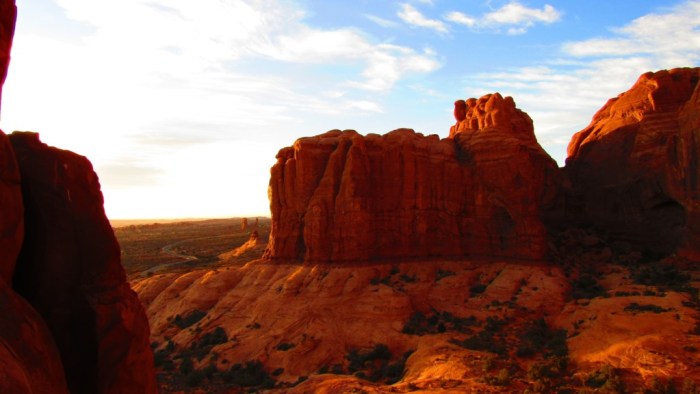 Arches National Park
Utah has all of these things.
Arches National Park was like Sedona, AZ on steroids–I've told my parents this before. Of all the National Parks I visited out west, that was my personal favorite.
I'm big on adventure, anyway, so to see that and get to climb some rocks was an unforgettable experience.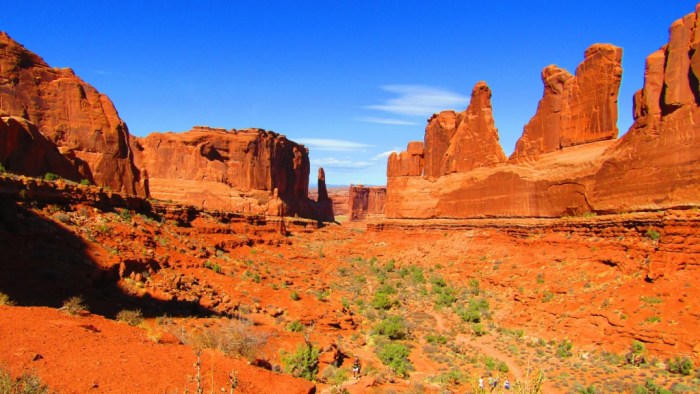 Park Avenue, Arches National Park
Driving into Salt Lake City from Yellowstone was another one of my favorite drives. On the left-hand side, for the entire drive, was a tall chain of mountains following me, and beyond them were endless expanses of land. It was sunny, too, with a few clouds in the sky and little rays of sun touching down all around me. What a spectacular place. The air felt so pure, and there was never a day in my two weeks of being there when the sun wasn't greeting me.
1. California
It's called the Golden State for a reason–and that reason is actually because of the Gold Rush that happened in the 1800's. Damn you, history. I thought it was called that because California is freaking awesome.
California should really be called the Golden State because it's the best one–period. I don't care where else I go–whether that's Hawaii or Alaska or freaking Maine, nothing is going to top California for me.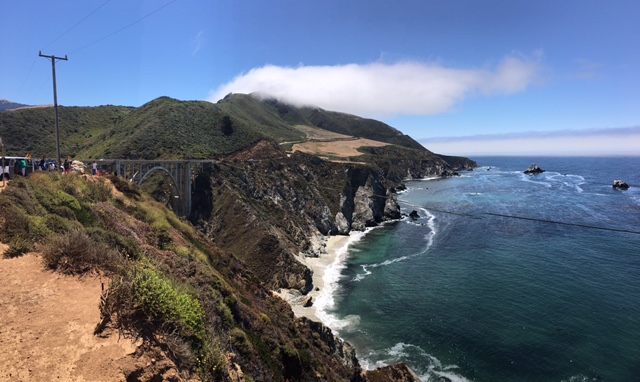 Bixby Bridge, The Pacific Coast Highway
The highlight of my entire trip–the thing I was building to–was the Pacific Coast Highway drive. It's my favorite thing in the world to do, which made such an impression on me when my family and I did it three years ago that I had to come back to do it again.
It's easily the most gorgeous drive in America. You have the Pacific Ocean on your left, and towering mountains on your right. Oh, and you drive through places like Monterey, Santa Cruz, and Muir Woods (Redwoods) on the trip. It just doesn't get any better. There's too much to look at.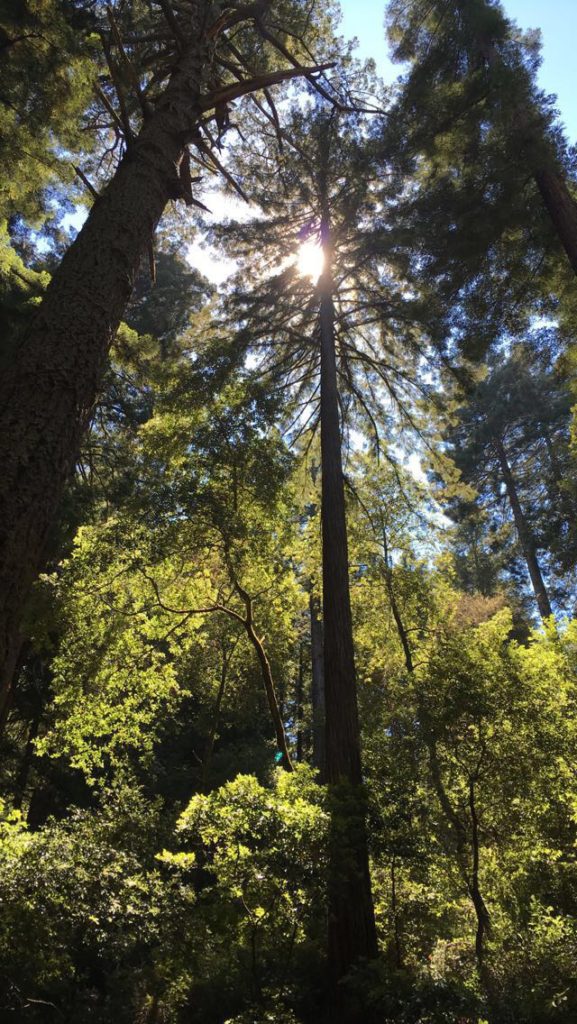 The California Redwoods
And then there are the cities. I spent my summer in San Franciso, and that's my favorite city in all of America. The history, the culture, along with the sheer beauty of the bridges and structures built into the hills makes this place one-of-a-kind. Not to mention that's it's basically 60 degrees year round.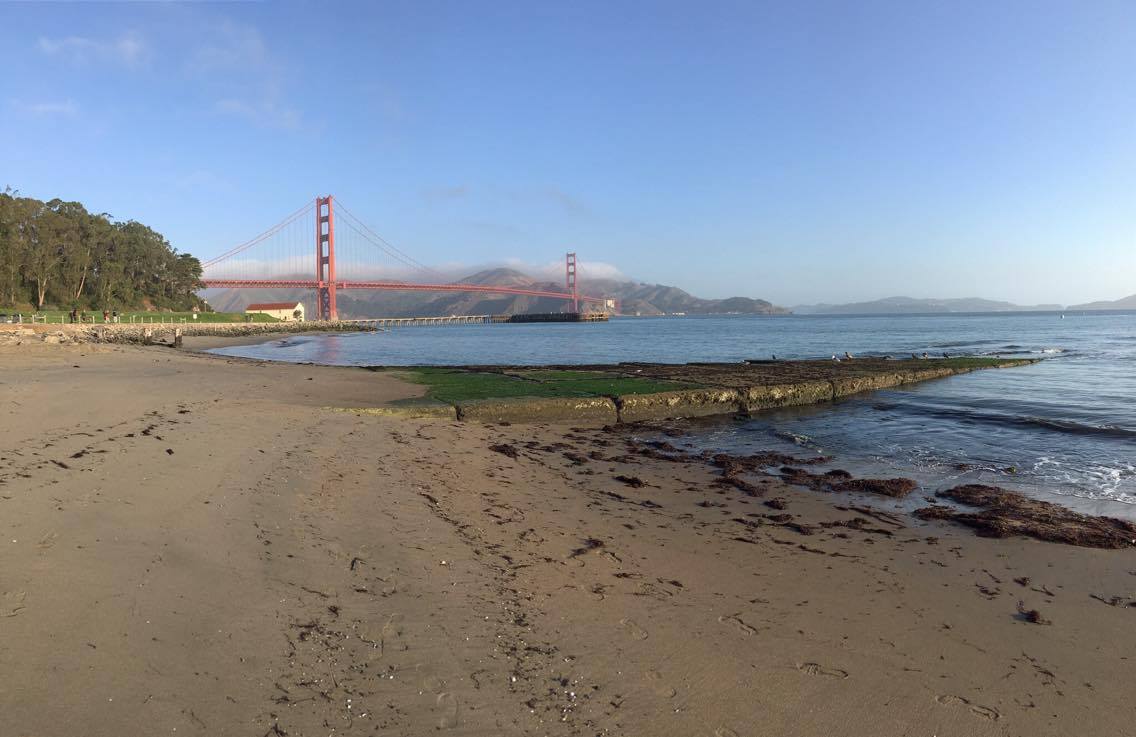 The Golden Gate Bridge
California seems to have taken all that's good in every other state and rolled it into itself. The mountains, the lakes, the ocean, the woods, the weather–all of it. There is absolutely NO place like California.
If you're going to do one thing in America–just one thing–go do the Pacific Coast Highway Drive. There's no better view of what I consider to be the best state in America.
What's your favorite state? Let me know in the comments below!