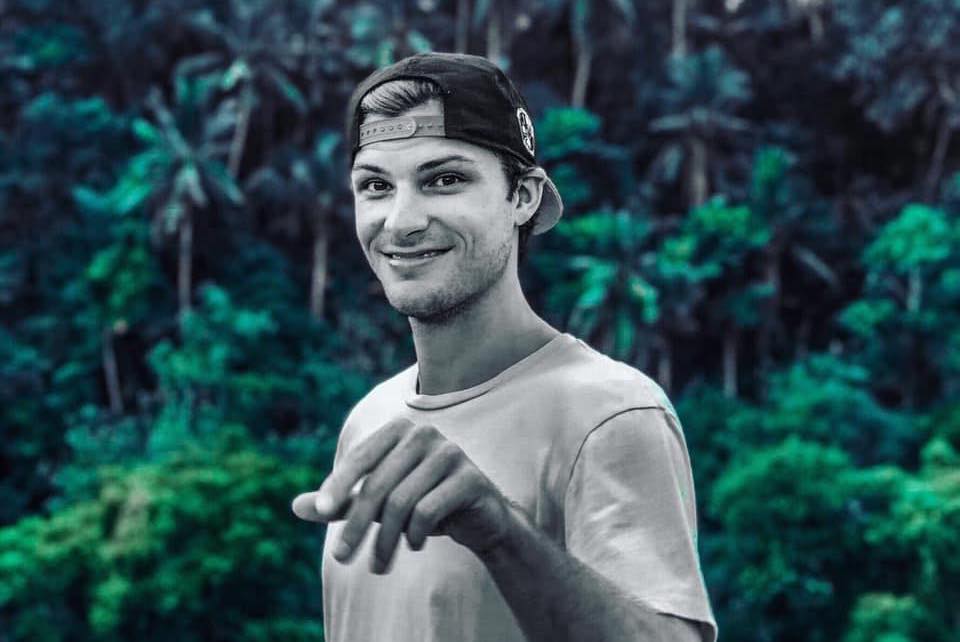 I'm in the top 200 writers on Medium (50K followers), and average 100,000 page views per month to all my articles. I've created multiple viral videos on my Facebook page, written viral articles, and talked to some of my childhood heroes in the process.
In the past I've written for The Huffington Post, Diply, Thought Catalog, The Mission, Elite Daily, and so many other top publications. Since 2016 I've built up a publication of my own called The Post-Grad Survival Guide, which now sports 40,000+ followers on Medium.
Also, I recently grew my Finding Tom Facebook Page to 500,000+ followers thanks to a handful of viral videos I created. There I make videos that largely revolve around the Philippines and traveling.
P.S. The Philippines is my favorite country ever.
Social Media Handles
Here are my social media handles.
When I write I normally focus on millennial personal development, politics, creativity, and making money online. When I make videos, I normally focus on the Philippines and my adventures in that great country. 🙂
I also founded a publication on Medium 4 years ago called "The Post-Grad Survival Guide" that has 40,000+ followers and averages half a million page views per month.
My Most Popular Articles Of All Time
Here's my top 5 best-performing blog posts ever.
Free Resources I've Created
Here are some other assorted resources that may be helpful for you..
Paid Courses I've Created
I've also created two paid courses in my life.
Medium Mastery: How To Make Money On Medium And Build An Audience Of Thousands ($397)
LinkedIn Mastery: Go Viral, Make Connections, And Market Yourself ($197)
I've made over $200,000 with my courses and had nearly 1,000 students learn from me. If you want to take my courses but can't afford them, email me at tom@findingtom.com and we can work something out.
Work With Me
I'm open to sponsorships, interviews, freelance writing, etc.
My personal email list has 7,000 people on it, and my publication's email list numbers over 15,000. I am open to working on sponsored posts that could be broadcast to both audiences.
On Medium, I average over 100,000 views monthly, and my publication averages about half a million monthly views.
Email me at tom@findingtom.com to set something up.
What I'm Working On This Year
I write this in May of 2021, and I'll continue updating this page as life progresses.
Growing My WordPress Blogs
My big project for this year is to grow the website you're currently reading.
Medium is a wonderful place to grow an audience, but I'm ready for a new challenge this year. I'm ready to do something I've never done: Grow a WordPress site to 100,000 views per month.
In the back-half of the year, I'll put significant effort into growing this blog.
A Few Places I've Been Featured In..
NowThis – 24-Year Old Becomes Digital Nomad
The Ana Guerra Show – Ana Talks To Tom Kuegler
The Quarter Life Comeback – Freelancing Your Way To Freedom
Life Skills That Matter – Build A Blogging Business
The Thriving Writers Show – Massive Writing Success At Any Age With Tom Kuegler
The 'Do You Even Blog?' Podcast – Why All Bloggers Should Be On Medium
Some Things I Write About Here Include..
Medium – Still my favorite social media platform.
LinkedIn – A close second behind Medium for me. The organic reach is insane.
Blogging – I teach people how to blog correctly.
Self Improvement – How to live a better life, have better relationships, and achieve a growth mindset.
Traveling – I like traveling. I show people why everyone needs to do it.
Online Business – Yep. Online entrepreneurs raise your hands!
Money – I've invested some $40,000 and have another $40,000 saved for a rainy day. I love crypto, too. 😉
That's it! That's me. That's my brand. I hope you enjoy what I have to say, and I hope I can help YOU live a life out of the ordinary. Hit me at (tom@findingtom.com) if you have any questions!
- Tom Kuegler