Published on

Posted under
10 Things I Learned On The Disney College Program
Oh man, ya'll best get ready. This is going to be a long post full of pictures, sap, and hilariousness. Ok, so I've been writing about how I want to travel so much, but the truth is I already have. I moved from Maryland to Orlando two years ago to work at Disney for eight months, and I think the seeds of my desire to travel were planted back then–so let's revisit it and hopefully give some insight into the program for those who are considering doing it!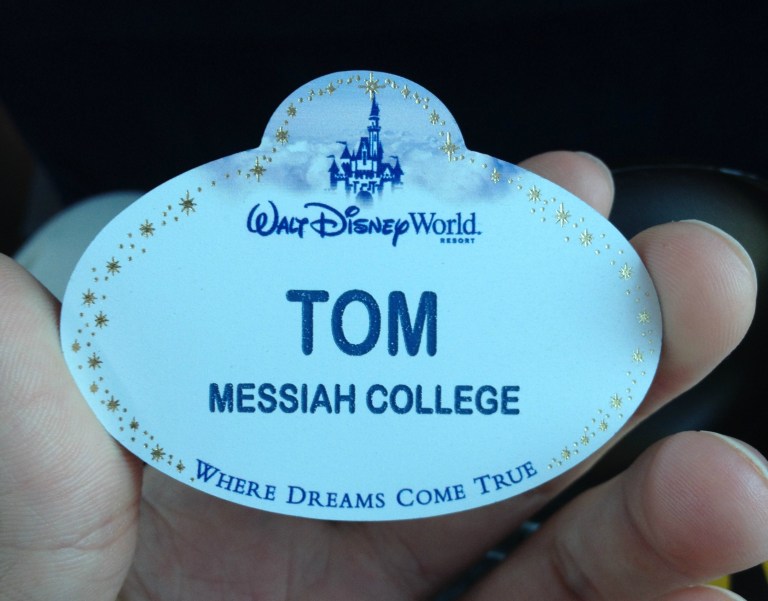 My nametag!
I know Orlando was only a 2 hour plane ride away from Maryland, but it might as well have been on the other side of the world. I dropped everything, packed a bag, and moved from one place to another in a matter of 24 hours. Then I began to work at the place I had been idolizing since I was a kid a week later. Before I continue rambling, I'm going to get into what I learned on my college program, and what you might expect to learn, too.
1. Working At Disney Isn't All Pixie Dust and Fairy Tales
My first day at work I was so excited to go interact with guests, and, you know, make that magic for people. When I finally got to do it it was the coolest experience.
But it died out pretty quick.
It's hot, guests leave crap all over the tables, and every day it downpours. Many of my friends had to work until 3 in the morning then get up and do it all again the next day. You'll find out that some guests are difficult, some jobs are horrifying, and some days can't end soon enough.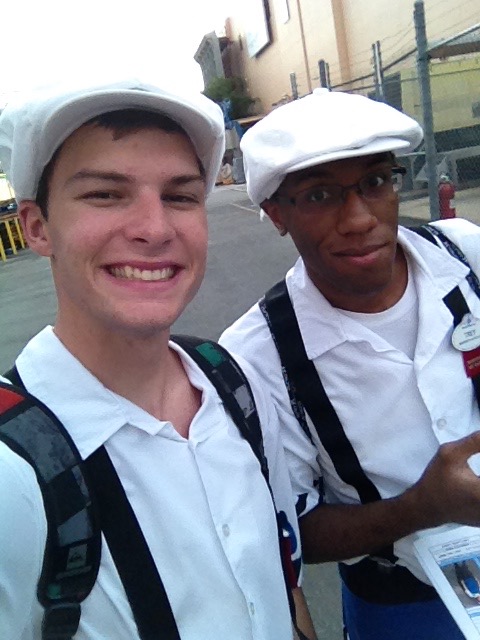 One of my first days at work.
2. Working At Disney Has Pixie Dust Sometimes
One day during Star Wars weekends at Hollywood Studios a few of my coworkers went out and asked a young boy if he wanted to help open up the restaurant. The boy happily obliged with a little confusion on his face.
He needed to use the force to open up the sliding doors, and as he raised his arms to do that, one of the cast members in the back flicked a switch for all the doors to open up…or did they?
It looked like the boy was using the force to open up the doors. That's one of the moments that happened early on in my program.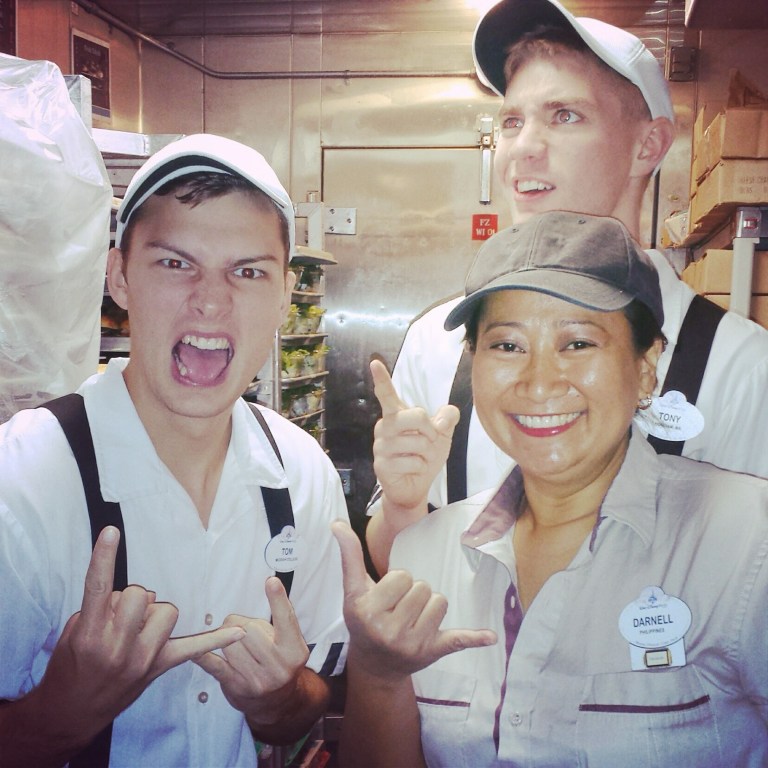 One of my last days at work.
3. Disney is EXTREMELY Diverse
I didn't know just how diverse Disney was. I knew that they hired students from other countries for the jobs at Epcot, but I didn't know they did the same thing for all around the parks. This was one of my favorite things, too. I met people from Mexico, France, China, Canada, New Zealand, and so many other places. Did you know that some CP's from New Zealand stay for a year? Absolutely crazy.
4. Disney Won't Hesitate To Fire You
It's true, Disney won't hesitate to fire you if you do something they told you not to do in training. It doesn't matter if you've been there for 10 years or three weeks. So, for those wanting to work at Disney, just follow the guidelines and you'll never get termed.
5. You WILL Meet Some Awesome People
You're gonna come out the other side of your college program with a boatload of new friends. It's inevitable. I don't care if you're Cruella De Ville, you're going to make friends. Now that I think about it, I'd totally be friends with Cruella–she'd probably be a riot.
ANYWAY, these people are going to be your friends for life, best believe. Recently I met up with my best friend and former roommate in Vegas. All of our old friends from the program came too. It was so awesome. Make as many friends as you can.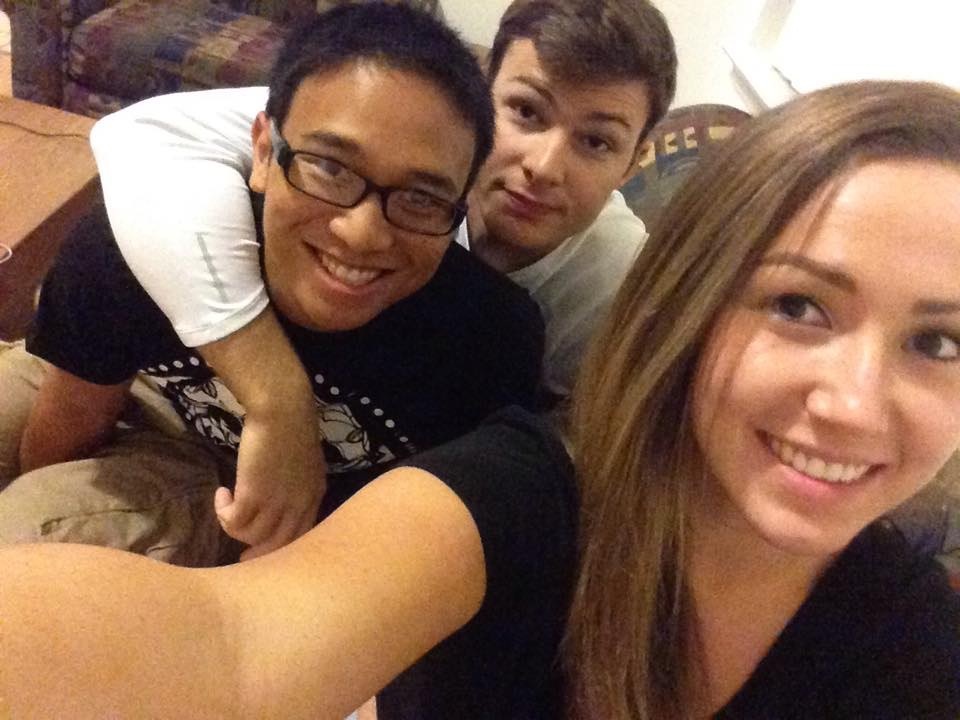 6. Dole Whip Isn't All It's Cracked Up To Be
Ok, I LOVE pineapple and this stuff really wasn't all that good.
[optin-cat id="3953″]
7. You Will Make A Magical Disney Moment For Someone
Cast Members call these "magic moments," but I'm not necessarily talking about singing some song and giving somebody a free dessert, the best magical moments are made by the cast themselves.
One lady I worked with would always sing this really loud birthday song for guests who were wearing a birthday pin. I absolutely loved this, and Disney must have too, because all my managers were happy to oblige and even join in sometimes.
Sometimes my location allowed me to go outside and draw on the cement in front of the restaurant with the kids. The parents would always take pictures of us, and that's when I realized I would be in a scrapbook or photobook one day. So cool. It's going to happen to you too, there's just too much going on for it not to.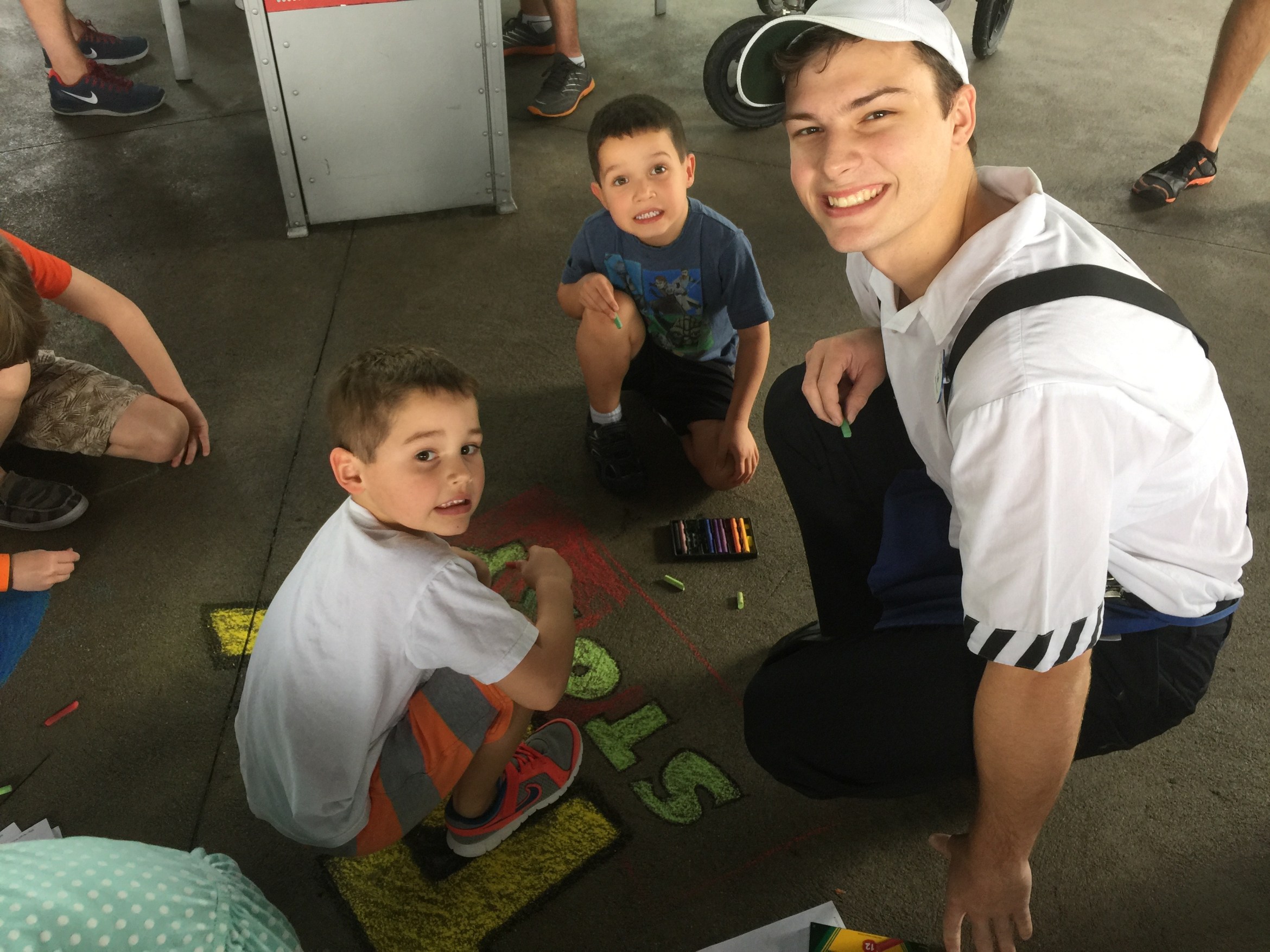 8. I Learned to Support Myself
It's true, you will learn to support yourself. CP's live in Disney sponsored apartments just outside the property. We get shuttled in on these crappy busses with drivers that seem straight out of that movie Speed with Keanu Reeves. You must save for groceries. You must save for rent. And you must save for that awesome pin you saw at that store on Main Street.
I learned how to set schedules, cook food (not if you asked my friend, Dylan though. Shout out to Dylan), and navigate the calvacade of busses that seem like they're going to the farthest reaches of the galaxy sometimes.
9. I Grew Up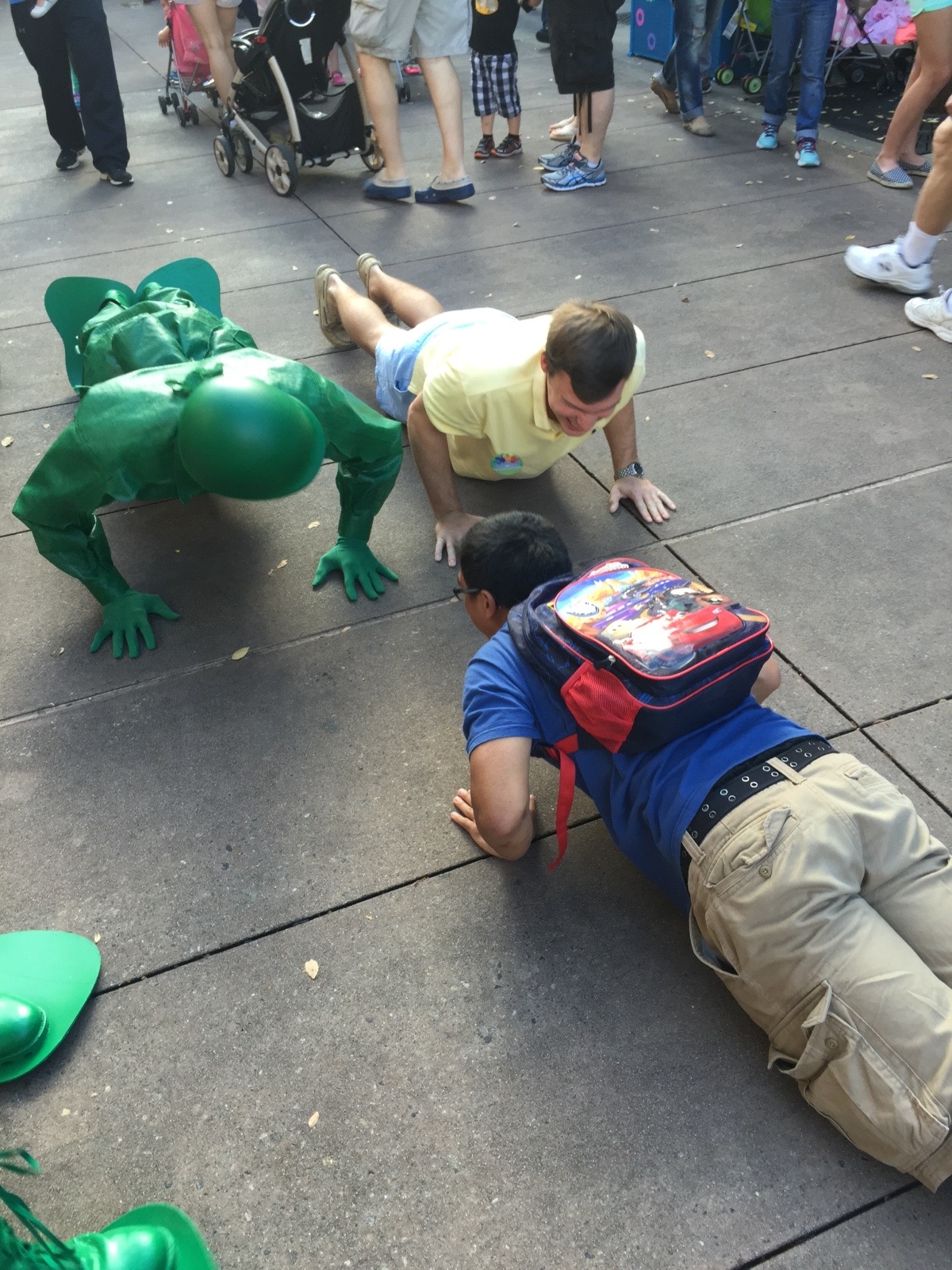 "All children, except one, grow up."
It's true. Somewhere between dealing with difficult guests, making three hour trips to Wal-Mart, and missing home a helluva lot, I grew up. I went on this long eight-month journey with people full of laughs, tears, work, play, and no-stress days at the parks.
Right when you get used to it is when you have to leave. And that's when I learned that..
10. I'll Never Forget It
I will never forget my college program. I don't care if I get Alzheimers one day. The memory of my friend Dylan screaming on Big Thunder will never leave me. The memory of my co-workers and getting them to smile while we were slap-me-in-the-face busy will never leave me. I'll never forget it all.
The Disney College Program was much more than an internship. It was a life-changing experience that was grounded in my own desire to travel and experience new things, and that's why you need to do it if you've never done it.
Thanks for reading.